A replacement for Deutsche Telekom's outgoing Supervisory Board Chairman Lehner continues after tight-lipped incumbent gave nothing away at Group AGM.
External candidates considered.
Disappointment of scuppered Harald Krüger appointment not yet rectified.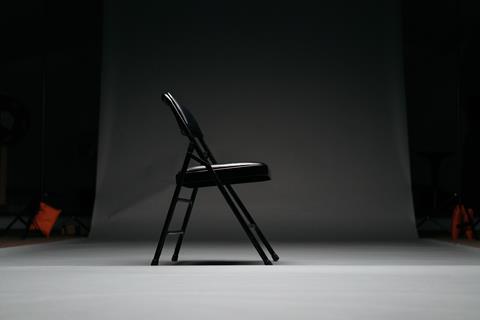 Deutsche Telekom is yet to name a successor for its outgoing Supervisory Board Chair Ulrich Lehner, despite expectations that a candidate would be named at the Group's Annual General Meeting last week.
At the AGM, Lehner confirmed (via CQ FD Disclosure) that the "structure succession process" is still in motion, and that a proposed candidate will be submitted "before the next shareholders' meeting". "External candidates" are being considered, Lehner added.
An internal candidate of sorts, ex-BMW Chief Executive and three-year Deutsche Telekom Supervisory Board member Harald Krüger, was initially slated to take Lehner's position at the end of his current term in 2022, but Krüger reportedly turned down the role on personal grounds.
Among those rumoured to be in the race to succeed Lehner is former Daimler Chairman Dieter Zetsche, though Handelsblatt notes that his position as Chief Controller at travel operator Tui may hamper him from taking on the Deutsche Telekom role.
Elsewhere…
During the AGM, shareholders approved the re-election of Helga Jung to the Supervisory Board, though for a modified four-year term rather than the usual five-years. The reduction was made to appease "repeated demands" from shareholders to "ensure more flexibility" in Board members.
Jung, a former Allianz executive, was initially appointed to the Supervisory Board in 2016. Her second term will take her to 2025.
Lehner also highlighted other changes made to the Supervisory Board in the past year:
Josef Bednarski, former Employee Representative and Chair of the Group Works Concil, was replaced by Kerstin Marx in May 2020.
Deputy Chairman Lothar Schröder resigned from the post in March 2020, and was replaced by Frank Sauerland, Chair of the Personnel Committee. Schröder remains Chair of DT's Technology & Innovation Committee.
Deutsche Telekom Supervisory Board, April 2021
Member
Appointed to Board
Tenure end-date (barring re-election)
Source: Deutsche Telekom.

Ulrich Lehner

Chair, General; Nomination; and Mediation Committees

2008

2022

Rolf Bösinger

2018

2024

Günther Bräunig

2018

2023

Odysseus Chatzidis

2018

2023

Constantin Greve

2018

2023

Lars Hinrichs

2013

2014

Helga Jung

2016

2025

Michael Kaschke

Chair, Audit Committee

2015

2025

Nicole Koch

2016

2023

Dagmar Kollmann

2012

2022

Petra Steffi Kreusel

2013

2013

Harald Krüger

2018

2023

Kerstin Marx

2020

2025

Frank Sauerland

Chair, Personnel Committee

2018

2023

Lothar Schröder

Chair, Technology & Innovation Committee

2006

2023

Nicole Seelemann-Wandtke

2018

2023

Sibylle Spoo

2010

2023

Karl-Heinz Streibich

Chair, Finance Committee

2013

2024

Margret Suckale

2017

2023

Karin Topel

2017

2023

Joseph Purnell is a Staff Reporter for TelcoTitans, contributing telecoms news analysis since 2019 as part of the TelcoTitans Editorial team.