Data analytics platform Dremio and cybersecurity threat detector Hunters picked for cash injection.
DT venturing vehicle makes inaugural investment in the two startups, adding to data-oriented interests.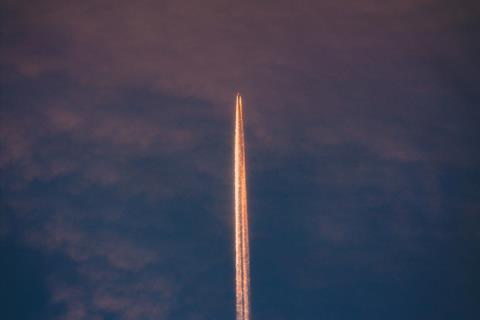 Deutsche Telekom Capital Partners invested in two startups to begin its years' activity, participating in funding rounds for California-based Dremio and US–Israeli startup Hunters.
Each has a focus on data management. Dremio provides an open data architecture to ingest and analyse data, while Hunters scours data lakes for cyber threats through its security operations centre (SOC) solution.
Dremio-land
DTCP was a new investor in data lake transformation specialist Dremio as part of its Series-E round. It raised $160m (£119m/€143m), taking its valuation over the $2bn mark.
Dremio said the funds will be used to "accelerate" its technology development and "invest heavily" in educating a "community of data lake practitioners".
In a joint statement, DTCP's Growth Equity Managing Director Aurin Bhattacharjee and Partner Guy Horowitz said that DTCP invested in Dremio for its "pioneering, comprehensive solution". The pair added that DTCP expects Dremio's addressable market, focused on open data architectures, to grow to $17bn by 2026.
Dremio provides an SQL engine in the midpoint between data storage and end-users, and offers analytics and query outputs. It counts KKR and Nutanix among its customers, and has strategic partnerships with Amazon, Microsoft, and Tableau.
The round was led by Adams Street Partners with participation from Cisco Investments, Insight Partners, Lightspeed Venture Partners, Norwest Venture Partners, Sapphire Ventures, and StepStone Group.
Hunters on target
SOC platform provider Hunters raised $68m in its Series-C funding, with DTCP participating for the first time.
Hunters' SOC platform aims to replace traditional security information and event management (SIEM) software, ingesting data from across a company's security sources to identify and prevent cyber-attacks.
Uri May, Chief Executive and co-founder of Hunters, estimates the SIEM market to be worth $4.3bn and "ripe for disruption", which Hunters aims to do by providing combined data ingestion and threat detection services.
Hunters will leverage the latest funding tranche to "strengthen sales and partnerships" in North America and Europe, the Middle East, and Africa. It will also continue to grow its team, which it claims doubled in size in 2021.
Hunters' latest round was led by Stripes, with engagement from Bessemer Venture Partners, Blumberg Capital, YL Ventures, Microsoft's venture fund M12, and U.S. Venture Partners. Databricks, Cisco Investments, and Snowflake Ventures were named "strategic investors", alongside Okta, which invested in Hunters' previous funding round in mid-2021.
It has raised a total of $118m since its seed round in 2019. It has not made public its valuation.
DTCP finds another unicorn
DTCP added another unicorn to its portfolio through its investment in Dremio, which surpassed the required $1bn valuation to earn the moniker. DTCP's stable is already well-populated with unicorns, a handful of which were engaged with in the past year.

Joseph Purnell is a Staff Reporter for TelcoTitans, contributing telecoms news analysis since 2019 as part of the TelcoTitans Editorial team.