Deutsche Telekom's venture fund joins $120m seventh investment round led by Salesforce.
Authentication and authorisation platform Auth0 unicorn-class, with near-$2bn implied valuation.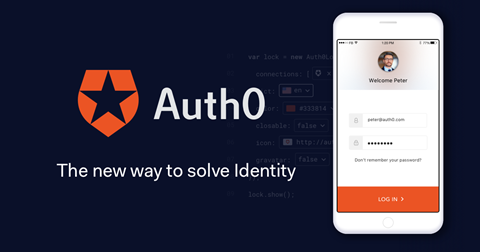 Deutsche Telekom Capital Partners (DTCP) flagged its involvement in cloud‑based identity platform Auth0. The Series F round raised $120m (£95.7m/€105.3m), with DTCP's contribution unquantified, giving the company a unicorn-valuation of about $1.9bn.
Auth0 provides an authentication and authorisation platform for cloud‑first identity management. It claims to authorise 4.5 billion logins per month, and employs 650 staff based in Buenos Aires, London, Seattle, Singapore, Sydney, and Tokyo. It has raised more than $330m across seven funding rounds since being seeded in 2014.
Jack Young, Partner and Head of Venture Capital at DTCP, said the investment reflects a commitment to the provider, as well as forming part of DTCP's response to the growing necessity of user safeguarding. "Auth0 has positioned itself as a leader in identity-as-a-service", he said. Young added that DTCP will leverage its "European roots and strategic global network" to support Auth0's expansion.
Relatedly, identity management emerged as a key focus for T‑Systems' (T-Sys) new Senior Vice‑President of Business Development Dirk Backofen. Since taking the T‑Sys position in May 2020, his remit has revolved around "connectivity, applications, collaboration, security, and identity management in the post‑corona era" (Deutsche Telekomwatch, #93). Identity management has also been identified as a potential application for blockchain technology being developed by Telekom Innovation Labs (T‑Labs), as earmarked by then Head of T‑Labs John Calian (Deutsche Telekomwatch, #79).
DTCP marked its first investment in the Seattle‑based company alongside eight others. Telstra Ventures, the investment arm of the eponymous Australian mobile network operator, participated for the third time since an initial 2017 infusion. Japanese peer NTT DOCOMO is an earlier investor.
Salesforce's venturing entity also joined the round for the first time, albeit as lead investor. Auth0 Chief Executive and Co‑Founder Eugenio Pace underlined the involvement as a "huge reinforcement that what we're doing matters", crediting the enterprise cloud giant as a "trailblazer in SaaS [software-as-a-service]".
"There is a massive digital shift that is happening. We are excited to be a key part of this change, and this is where we see considerable opportunity. In a way, we feel fortunate that the world situation seems to have accelerated the need for our service: digital transformation and security."

— Pace.
Auth0 funding rounds to June 2020
Funding round
Amount raised
Investors
Sources: Deutsche Telekomwatch, Auth0.


Series F

2020

$120m

Bessemer Venture Partners
DTCP
K9 Ventures
Meritech Capital Partners
Salesforce Ventures
Sapphire Ventures
Telstra Ventures
Trinity Ventures
World Innovation Lab

Series E

2019

$103m

Bessemer Venture Partners
K9 Ventures
Meritech Capital Partners
Sapphire Ventures
Telstra Ventures
Trinity Ventures
WiL

Series D

2018

$55m

Bessemer Venture Partners
K9 Ventures
Meritech Capital Partners
Sapphire Ventures
Trinity Ventures
WiL

Series C

2017

$30m

Bessemer Venture Partners
K9 Ventures
Marcus Bartram
Meritech Capital Partners
NTT DOCOMO
Telstra Ventures
Trinity Ventures

Series B

2016

$15m

Bessemer Venture Partners
K9 Ventures
Silicon Valley Bank
Trinity Ventures

Series A

2015

$6.9m

Bessemer Venture Partners
Founders' Co-op
K9 Ventures
Silicon Valley Bank

Seed round

2014

$2.4m

Bessemer Venture Partners
K9 Ventures
NXTP Ventures
Portland Seed Fund