Report names Brookfield, CDPQ, and IFM as among potential investment partners.
In the region of €6bn could be injected into Telekom Deutschland's FTTP funding pot.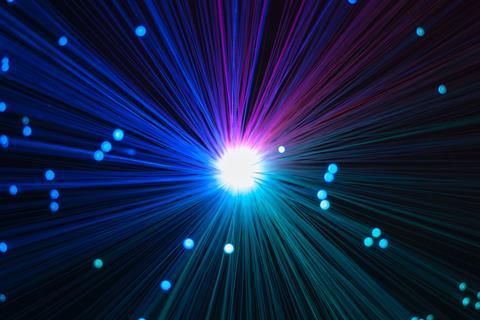 Deutsche Telekom (DT) is close to agreeing a joint venture with an investor as part of efforts to finance the expansion of the Group's fibre network in Germany, according to a report.
Citing sources from financial circles, Handelsblatt reported that the as-yet unidentified investor will inject about €6bn (£5bn) into Telekom Deutschland's fibre-to-the-premises network by 2028, supporting the installation of four million fibre connections in areas where fibre networks are less economically viable to build. The NatCo's goal is to cover ten million premises with its full-fibre network by the end of 2024.
Infrastructure investors Brookfield, Caisse de Dépôt et Placement du Québec (CDPQ), and IFM have been named as potential partners. The Financial Times also separately revealed that Canadian pension fund manager CDPQ has just unveiled plans to invest CAD 15bn (£8.8bn/€10.4bn) in European assets over the next four years, with Germany cited as one of several countries of interest.
The German fibre JV is expected to start operations with €1bn in capital, with DT providing half of that sum. Handelsblatt said the DT supervisory board is to meet next week to discuss the matter.
JV part of Gopalan's bag of tricks
Speculation about a fibre JV in Germany has been rife for several months. Reuters reported in mid-June 2021 that talks have begun with potential partners. Furthermore, Telekom Deutschland has looked to be preparing the ground for a fibre investment tie-up with the creation of GlasfaserPlus, a new entity, during late-2020 (Deutsche Telekomwatch, #103).
In May, Srini Gopalan, Chief Executive of Telekom Deutschland, outlined several measures that could be adopted to accelerate FTTP expansion, including an "external funding" top-up to DT's own FTTP pot, with arms-length financial exposure. Other potential measures include an expanded capex budget for Telekom Deutschland, more efficient fibre deployment, and improved collaboration with public organisations.
The NatCo recently formed a long-term fibre network partnership with regional utility Stadtwerke Münster, eventually expected to reach 160,000 households, for instance (Deutsche Telekomwatch, #107).
Dido Blankenburg, Representative for Broadband Cooperation at Deutsche Telekom, emphasised Telekom Deutschland's focus on three key pillars to support FTTP deployments: rollout in economically viable areas using its own investment; the potential use of subsidies in less viable areas; and partnerships with other players. "Of course, it's the mix of those three pillars that will bring the 'fiberisation' of Germany. We always said we can't do it alone", he added.
Telekom Deutschland's challenges in building full-fibre networks are certainly multi-faceted. For example, the NatCo still faces a "tremendous task ahead" to rebuild networks after flash floods hit Europe three months ago, according to Marco Holzwarth, SVP of DT's Operating Office.
Furthermore, Telekom Deutschland hit a legal snag in development of another regional fibre tie-up, flagship JV Glasfaser Nordwest, following a challenge to its legality by rivals. The NatCo has insisted that the JV's FTTP deployment programme — under which it aims to pass 1.5 million premises by 2030 (Deutsche Telekomwatch, #90, #92, and #101) — will continue to proceed as planned as the ruling is not yet legally binding.

Anne Morris is a freelance journalist, editor and translator. She has been working as a reporter and news analyst for TelcoTitans since 2016.