Group finds new home for 250 staff uprooted by wind-down of Russian IT base.
Set up of new digital hub in Thessaloniki dovetails with wider investment push in Greece.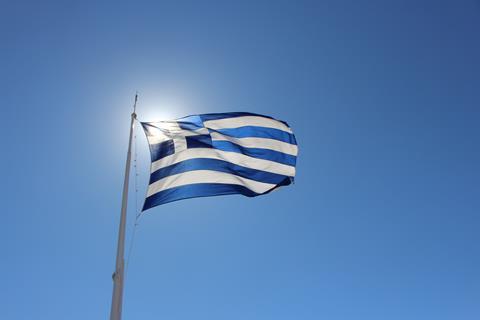 Deutsche Telekom (DT) Chief Information Officer Peter Leukert talked up Greece's "growth prospects and workforce expertise" as he met with local dignitaries to promote the Group's newest IT hub.
Leukert and OTE Group Chairman and Chief Executive Michael Tsamaz this week provided Greek Minister of Digital Governance Kyriakos Pierrakakis, his Deputy Minister Theodoros Livanios, and Deputy Minister of Interior Stavros Kalafatis with a tour of the base, located in the northern city of Thessaloniki.
DT — whose push for new development capacity and talent has been complicated by the Ukraine war and subsequent wind-down of its hub in St. Petersburg (Deutsche Telekomwatch, #112 and #115) — reportedly plans to employ 500 staff at the Thessaloniki centre by 2024, and 1,000 by 2027. They will comprise a mix of "IT experts and managerial staff", according to the telco.
Currently, the function appears to be housed within existing OTE offices, but is expected to move to a new standalone facility in 2023.
DT has also this year highlighted plans to ramp up recruitment in India, Romania, and Spain — as well as increasing focus on re-skilling and up-skilling — in a bid to secure digital skills and bed in key transformation initiatives. It is aiming for 17% of its workforce to be made up of "digital experts" by the end of 2024 (Deutsche Telekomwatch, #111 and #113–#114).
Russia's got talent
Local reports suggest about 250 workers from the Russian centre have relocated to work in the Greek base, tying in with DT's pledge to find new places of work for its St. Petersburg employees in the wake of the Ukraine invasion.
Presumably relatedly, OTE flagged that the centre was being established with a "significant contribution" from Greece's Minister of Migration & Asylum Notis Mitarachi. He is said to have "activated the state mechanisms and accelerated the procedure for the hub's establishment and setup in Greece".
DT is thought to have employed near-2,000 workers at the St. Petersburg site, working on key initiatives such as application programming interfaces, fibre rollout, open RAN software, and self-service apps.
" IT is crucial for Deutsche Telekom's success as leading digital telco. Telekom IT employs 10,000 software and new technology experts in different countries. We have chosen Greece for the establishment of the new Telekom IT hub because Deutsche Telekom believes in the country's growth prospects and its workforce expertise. "

Leukert.
It's all Greek to DT
The move is another signal of deepening and warming ties between DT and the Greek government, with the Group recently inching its OTE stake beyond 50%, and announcing an accelerated, €3bn (£2.5bn) full-fibre investment plan (without obvious regulatory blowback from authorities). This investment add-on came despite DT leadership's current tendency to direct capital expenditure to the USA and Germany, rather than other European markets where competitive and regulatory challenges continue to stunt growth (Deutsche Telekomwatch, #110–#111 and #113). Although OTE's share price remains well down on levels seen in 2008, when DT first bought into the incumbent, Group executives have in recent months been loudly talking up its "long-term" commitment to Greece and the country's position as "one of the jewels of Deutsche Telekom".