Headline FTTH and cell site expansion roadmaps reworked.
COVID‑19 disruption, regulatory barriers, and bad weather cited as contributors.
First signs emerge of the Group's new, pandemic-influenced medium-term planning, due to be laid out later in 2021.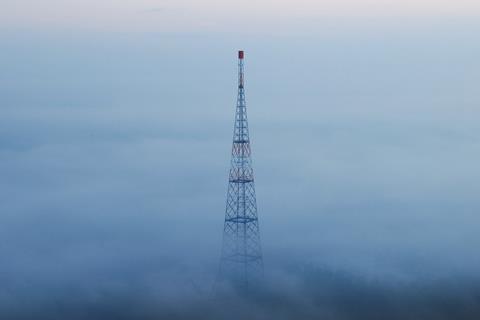 Deutsche Telekom confirmed a reboot of its wireless tower and fibre-to-the-premises (FTTP) expansion plans in Germany, amid COVID‑19 disruption and bureaucratic challenges.

Number put on Deutsche Funkturm tower growth slowdown
The Group's results for the year to 31 December 2020 (FY20), published this morning, show domestic infrastructure arm Deutsche Funkturm expanded its site network by 1,300 during the twelve months — down on the 2,000-per-year build‑out target it laid out in 2018 (Deutsche Telekomwatch, #74).
Deutsche Telekom warned in May 2020 that the 2,000-site ambition was "not in reach", considering the changed circumstances, and that it was working to set out a new goal to reflect pandemic restrictions and "regulatory delays". It has since watered the ambition down to "up to 1,500 new sites" per annum, according to a presentation by Deutsche Funkturm Chief Executive Bruno Jacobfeuerborn at TowerXchange's recent Empowering shared digital infrastructure in Europe conference.
Deutsche Funkturm — which sits centrally within the Group, and is the main component of the Group's developing European TowerCo plan — now has a total of "some 32,500 sites", according to the FY20 results documentation. These include around 3,650 owned by third‑parties.
It is not yet clear how the slowdown will impact the overall timeline for Deutsche Telekom's plan to add "up to 10,000 cell sites" to its German network over a four‑year period, underpinning the Group's 5G ambitions and addressing pressure to better serve rural areas. In FY19, Deutsche Funkturm installed 1,800 new sites.
Beyond pandemic disruption and long-cited site permission issues, a further influence on the roadmap could have come via Telekom Deutschland's sizeable recent network-sharing initiatives with rival operators. These include a three-way, 6,000‑site arrangement with Telefónica Deutschland and Vodafone Germany, involving "tit-for-tat" collaboration in 'white spots', and 'grey spot'-focused deals Telekom Deutschland has in place with Vodafone (covering 4,000 sites) and Telefónica (reach undisclosed). While for Deutsche Telekom, these deals have a positive balance sheet impact, Jacobfeuerborn has warned that network-sharing "limits growth" for TowerCos by dampening operator demand (Deutsche Telekomwatch, #102 and passim).
In Germany, fibre plans reset towards ten million FY24 goal
The FY20 results also saw confirmation of a reboot of Deutsche Telekom's fibre-to-the-home (FTTH) rollout programme targets, after signals in November 2020 that it was revising ambitions to ramp up its pace of deployment to two million additional households per annum by the end of FY21.
Group Chief Executive Timotheus Höttges said the operator was now focusing on accelerating deployment to a 2.5 million-per-annum rate by FY24, which would put it on track to reach ten million households by the end of that year, and all German households by FY30.
In FY20, the Group passed 600,000 new households with FTTH, taking its total coverage to 2.2 million, with bad weather said to have added to its pile of operational challenges and management having reconsidered the mix of its targets for FTTH deployment, including a greater leaning towards rural areas, business-to-business locations, and schools. Höttges confirmed it is aiming for 1.2 million additions during FY21, indicating Deutsche Telekom will need to reach around four million homes across FY22 and FY23, if it is to meet the FY24 target of an eight-figure footprint.
Executives used the FY21 presentation to reiterate Deutsche Telekom's openness to FTTH partnerships — one of a range of strategic, technical, and operational solutions the Group is exploring in order to reduce per-household roll out costs and allow it to spread deployment wider. This week it announced an extended and expanded collaboration with regional infrastructure player NetCologne, growing the partnership into the realm of Gigabit connections.

Richard Agnew is Group Editor at TelcoTitans.