Group taps Ericsson for OSS leadership, and reworks its EU regulatory policy team at a pivotal time in discussions with Brussels.
Changes seen across DT's European NatCos and an extended mandate for Hrvatski Telekom CFO Daub.
New MD Ramnewash sets out software-based vision for Dutch DT GBS operation.
The Un-Carrier's legal affairs team reshuffles execs after Sprint takeover.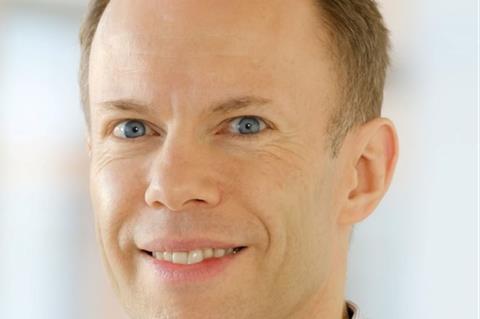 Group
Group taps Ericsson for OSS leadership and reworks its EU regulatory policy team.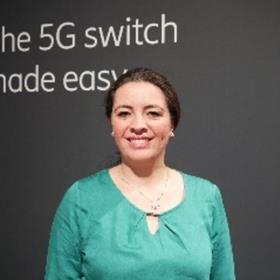 Basma Driss was brought to Deutsche Telekom (DT) as Senior Partner Manager for Cloud & Automation. She joined from equipment vendor Ericsson. where she was Head of Operation Support Systems (OSS) Portfolio & software-as-a-service (SaaS).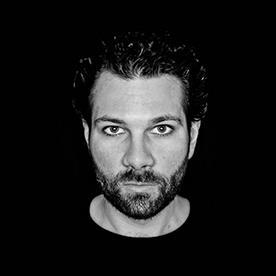 Gunnar Gamer , formerly Senior Manager of Experience, Strategy & Digital Product Design at DT, was named Director of User Experience.
T-Mobile Netherlands (TMNL) brought Egbert Kroon from Tele2 Nederland. He had been Head of Network Services at the telco, but was named TMNL's Director of Business-to-Business (B2B) Development & Innovations. He had also spent time at Dutch peer Ziggo, pre-Vodafone Netherlands merger. Meanwhile, Jeroen van Straten was appointed Director of Fixed Networks at TMNL, a position formerly held by Stephane Flamme (whose next step has not been confirmed). van Straten joins from Huawei Technologies, where he was most recently Director of Assurance & Managed Services for the Netherlands. Prior to joining the Chinese vendor, he was Director of Global Services for rival Ericsson's Dutch operations.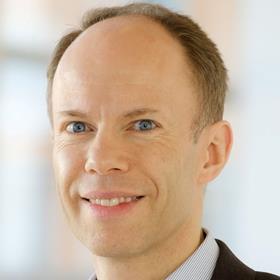 Ralf Nigge, DT Head of European Union (EU) Regulatory Policy, was named Head of Regulatory Proceedings. Similarly, Senior Manager of European Affairs Jakob Greiner, was appointed Head of EU Regulatory Affairs .
Germany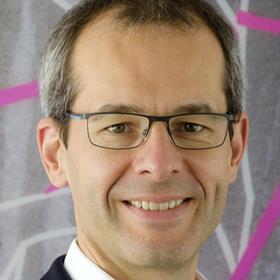 Former T-Systems Vice -President (VP) of International Mobile Presales Christian Happich switched to Telekom Deutschland as VP of Sales, Business Analytics. He also left his seat on the Management Board of telco alliance FreeMove, of which DT is a participant.
Europe
Changes across DT's European NatCos include a new Swiss MD and director switches in the Netherlands.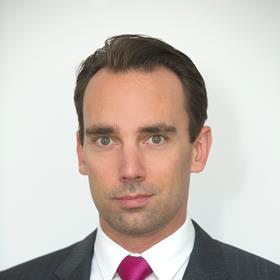 In Croatia, Hrvatski Telekom announced that Daniel Daub, Chief Financial Officer (CFO) at the NatCo, will retain his seat on the management board for another two years.
Stavros Georgakopoulos was appointed Director of Human Resources (HR) at Makedonski Telekom. This marks a return to the DT Group for Georgakopoulos, who spent five years in HR at Greek investment OTE Group before leaving for a consultant position at LEORON Institute, a training and development provider.
Magenta Telekom named Christian Karner its new Head of International Internet of Things (IoT) Sales, a step up from his previous post as IoT Senior Global Account Director.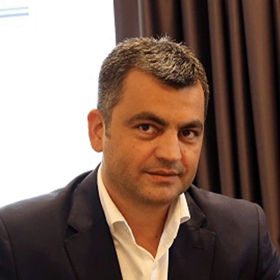 Predrag Perkovic was named Commercial Director at Crnogorski Telekom. He had been Director of B2B for the operator since 2017, and remains a member of the management committee.
Veronika Šebková, HR Business Partner at T-Mobile Czech Republic (TMCZ), was named Head of Recruitment & Development, covering TMCZ and sister NatCo Slovak Telekom.
Systems Solutions
New MD Ramnewash sets a vision for the Dutch DT GBS operation.
Arne Lutsch moved to DT Global Business Solutions (GBS) Switzerland to become Managing Director (MD). He was Sales Manager at Sunrise Communications prior to the move, and has in the past spent time at European peers Swisscom, Telenor, and Vodafone Global Enterprise.
Andrea Olschewski was appointed VP of Commercial Aeronautics & Major Accounts at T-Sys, a step up from her previous role as Tribe Head of Aeronautics. He began at T-Sys as Head of the global Airbus account.
Vikash Ramnewash was appointed MD of DT GBS in the Netherlands. On the move, he said that GBS will target B2B clients with an "SD-Anything proposition". Vendor-agnostic SD-WAN (software-defined wide area network) will underpin DT GBS' approach, he added. Prior to this position, he was Director of Connectivity & Security Services for T-Systems Netherlands (which has now morphed into GBS Netherlands, under T-Sys' ongoing reorganisation programme).
At T-Sys Slovakia, Ondrej Šestina was named Head of Finance and Tomas Matula Head of the Telecommunications Core unit. Šestina joins from consultancy EY, where he was Assurance Manager. Matula has been with T-Sys for over a decade, most recently as Interim VP of Telco Core, a position that has now merged with the Head of Telco Core spot.
USA
The Un-Carrier's legal affairs team moves execs up a spot as Boulton takes the SVP seat, and a new CAO announced.
T-Mobile US (TMUS) HR Director for Care Operations Holly Andersen changed focus slightly to become HR Director of HR & Corporate Functions.
Dara Bazzano took former Chief Accounting Officer, now-CFO Peter Osvaldik's vacant position. She joined from real estate services and investment firm CBRE, where she held the same title.
TMUS' legal department was rejigged as several execs shifted up a rung. Former Director of Legal Affairs Christine Coldiron was named Senior Director. Coldiron replaced Tiffiny Evans, who moved to become VP of Legal Affairs, succeeding India Boulton, who was named SVP of the department. Karen Michaels, a former Sprint Director and Senior Counsel, joined Evans as VP of Legal Affairs.
Brandon Drake was appointed TMUS' Director of Technology Project Management Office. He was formerly Director of Technology Transformation.
Anya Edstrom was appointed Director of Digital Business Management, pivoting from her role as Director of Digital Marketing. She took up that position when she joined TMUS earlier in 2020, replacing Gavin Warrener who left to become Head of Demand Marketing at online payments business Stripe.
Jeff Pellegrini was appointed VP of Acquisitions & Investments. Now in his 15th year at TMUS, he was most recently Senior Director of Corporate Development, leading strategic venture investment activity for the operator.
Alumni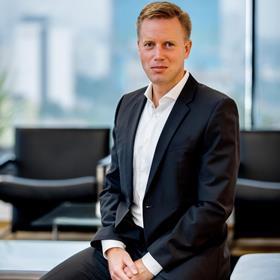 Rainer Deutschmann, former SVP of Core Telco Products at DT Group and Chairman of Deutsche Telekom UK's board of directors for two years until 2014, was appointed SVP and Chief Operating Officer (COO) at Telia Group. Most recently he was COO at Sri Lankan operator Dialog Axiata, and has also held senior positions at India's Reliance Jio and South Africa's Rain.