Telekom Innovation Pool continues to appear an increasingly important platform for Group's corporate venturing activity.
Investment splurge helping post‑COVID‑19 B2B strategy take shape.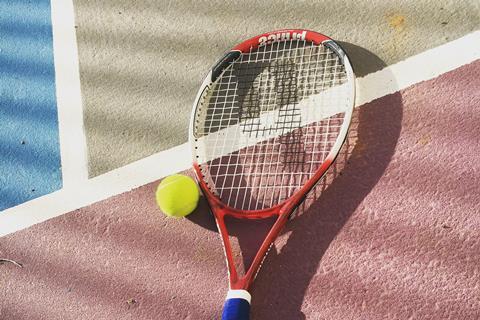 Deutsche Telekom Capital Partners (DTCP) remained a prolific investor in the enterprise IT space with three significant, digital-themed investments in as many weeks. Each point to DTCP's now established venturing focus, and continue a recent evident ramp‑up in spend by the Group's "strategic" Telekom Innovation Pool (TIP), indicating it has been given licence to expand its portfolio, and DT's business-to-business (B2B) offerings, for the post-COVID‑19 era.
everphone shows DaaS promise
Device‑as‑a‑service (DaaS) provider everphone bagged Deutsche Telekom (DT) investment as part of its Series‑B funding round. The round, led by Signals Venture Capital, raised €34m. Specific investment quantities were not revealed.
DT joined the round via its strategic investment arm TIP (which suggests the Group sees the relationship developing beyond financing), alongside fellow new investors US‑based venture capital fund AlleyCorp and Dutch bank NIBC.
In previous funding rounds, everphone received backing from ApolloCapital and Angel Invest (Series‑A, December 2017, €4.4m), and Swiss Founders Fund and ApolloCapital (Seed round, October 2016, €2.2m).
Jan Dzulko, Chief Executive of everphone, accepted that the global health crisis had benefited the startup ahead of its call for funding: "The global pandemic has been a catalyst for growth in the field of digitisation", he said. He added that the funding will be earmarked for a European expansion project.
Till Stenzel, Managing Director (MD) of DTCP's Advisory Team, set his ambitions markedly wider, saying that "we see not only significant growth potential in Germany, but also across the world".
DaaS is not a new concept and as such everphone has strived to promote itself as a security‑ and convenience‑first outfit as its USP. Exactly how its service improves upon competitors' offerings remains unclear, but with DT and venture capital behind it, there is potential for it to become a significant European business‑to‑business player. Competitors include Vodafone Global Enterprise's (VGE) Device Lifecycle Management product. VGE partnered with terminal distribution specialist Ingram Micro for the offering.
everphone's proposition includes refurbished and new device rental as well as parallel premium app subscriptions (given the "App‑as‑a‑Benefit" moniker), maintenance and support, and the offer of replacement devices should they be required.
There is a growing expectation that the DaaS market will see a boom in the coming months — if it hasn't already started — as businesses adapt to COVID‑19-related remote working, which for many necessitates the provision of devices for offsite employees. DT's engagement in the round suggests it anticipates a similar opportunity.
Peter Arbitter, Head of Portfolio & Product Marketing for Business Customers at Telekom Deutschland, said that the tie‑up with everphone will enable "attractive leasing models", adding that there are plans to boost DT's existing rental propositions "in conjunction with everphone".
Of particular interest to DT will be everphone's promise of configurability and security, with devices operating within a company's internal IT infrastructure and managed centrally. DT has hinted at scaling back its own physical office footprint, as well as highlighting plans to focus on remote working as a commercial opportunity in the B2B space (Deutsche Telekomwatch, #94).
Chief Security Officer Thomas Tschersich has also highlighted security as a major consideration in remote working. Data being handled offsite, outside the DT "security fence", is his primary concern — something he said could only be addressed by handing over more control to cloud service providers or, apparently as the preferred option, increasing investment in cybersecurity and tech to enable safe remote data access.
Auth0 signs in to the party
DTCP participated in cloud‑based identity platform provider Auth0's $120m (€102m) Series‑F round in early‑July 2020, as well as giving funding to Israeli cybersecurity and breach protection company Cynet, via DTCP‑advised TIP, in June 2020 (Deutsche Telekomwatch, #95).
DTCP's contribution in Auth0's latest funding round was unquantified, but it helps give the company a unicorn-valuation of around $1.9bn. DTCP marked its first investment in the Seattle‑based business alongside eight other players including Salesforce and Telstra. NTT DOCOMO is an earlier investor.
Jack Young, Partner and Head of Venture Capital at DTCP, said that DTCP will leverage its "European roots and strategic global network" to support Auth0's expansion.
Auth0 provides an authentication and authorisation platform for cloud‑first identity management. It claims to authorise 4.5 billion logins per month, and has around 650 employees based in Buenos Aires, London, Seattle, Singapore, Sydney, and Tokyo. It has raised over $330m across seven funding rounds since being seeded in 2014.
Security has long been a key driver in DTCP investments and new impetus appears to have been provided with the recent spin‑off of Telekom Security from T‑Systems (T‑Sys). Identity management has also emerged as a key go‑to‑market focus for DT in the post-COVID‑19 environment. T‑Sys Senior Vice‑President of Business Development Dirk Backofen, when taking his new position in May 2020, said his remit will revolve around "connectivity, applications, collaboration, security, and identity management in the post‑corona era" (Deutsche Telekomwatch, #93). Identity management has also been earmarked as a potential application for blockchain technology being developed by Telekom Innovation Labs (Deutsche Telekomwatch, #79).
Epsagon: another feather in Fund II's cap
DTCP tapped into its Venture and Growth Fund II pot with an investment in Epsagon, a microservices monitoring startup for multi‑cloud environments, bringing its total funding to $30m. The latest funding will accelerate and expand Epsagon's platform development, it claimed. DTCP joins existing investors Lightspeed Venture Partners, StageOne Ventures, and US Venture Partners.
Epsagon launched in 2017 in Tel Aviv and has headquarters in New York. The startup provides enterprises with automated monitoring and troubleshooting of applications built using microservices architectures across multiple cloud environments. Epsagon describes it as "applied observability for modern applications". Provided on a SaaS basis, Epsagon's observability platform gives enterprises visibility into the state of their microservices, Kubernetes containers, and serverless applications, enabling them to detect and troubleshoot issues faster.
Epsagon's customers are from various sectors, including education, insurance, Internet of Things (IoT), medical, and online retail. Clients include Bastian Solutions (a Toyota Advanced Logistics company), Drum.io (e‑commerce), eMarketeer (marketing software platform), Volta (electric vehicle charging network provider), and Vonage (communications service provider).
"The focus on completeness of data collected via payload visibility and automated deployment — providing immediate time to value — is the reason why companies around the world choose to use Epsagon's product. "

 DTCP MD Irit Kahan.
DTCP's Fund II, which was closed to new investors in mid‑2019 after raising €350m, focuses on enterprise software‑as-a‑service (SaaS) companies in the areas of cloud and network infrastructure, 5G, IoT, digital enterprise, cybersecurity, artificial intelligence, and marketing technology. Epsagon, with its SaaS microservices observability solution, appears a good fit and rounds out Fund II's portfolio.
DTCP doesn't always specify which of its two funds (Fund I and Fund II) are involved in investments. Based on publicly available information, Epsagon joins five other companies in Fund II's portfolio. The most recent addition was Aircall, a contact-centre-as-a-service provider, which raised $65m (€59m) of Series‑C funding led by DTCP in May 2020.
Others include Dynamic Signal (employee communication and engagement software), Fastly (edge computing-based digital services), Guardicore (data centre and cloud security), and Pipedrive (sales pipeline software and CRM)