MagentaGaming closing due to poor take-up.
Streaming partner RemoteMyApp acquired by Intel.
Service was not available on Apple iOS mobile devices.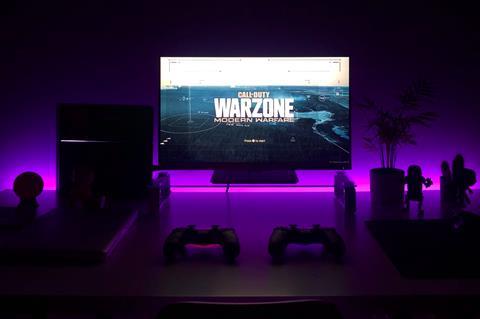 Telekom Deutschland (TDE) is closing MagentaGaming from 26 February 2022, less than two years after the commercial launch of the cloud-based gaming service in August 2020 (Deutsche Telekomwatch, #97). A beta version of the service was launched in 2019.
A TDE spokesperson told TelcoTitans that MagentaGaming "was not accepted as hoped, so we decided to discontinue the service".
The move is likely to have come as a big disappointment to DT, which had signalled that MagentaGaming would be exported to other markets and described the TDE launch as a "blueprint" for other NatCos.
On its website, the NatCo said it continues to "believe in the growth of cloud gaming services" and is "still working to provide our customers with the best possible gaming experience on our network", suggesting that the operator will partner with other cloud gaming providers instead.
Originally positioned as the "Netflix of video games" by Claudia Nemat, Head of Technology & Innovation at Deutsche Telekom, the flagship product had made use of a "decentralised edge cloud concept" to reduce latency and prevent buffering.
It is worth noting that Poland-based gaming technology provider RemoteMyApp, which provided and maintained the streaming technology behind MagentaGaming, was acquired by Intel in November 2021. The cloud gaming platform was also based on Nvidia RTX servers with graphics cards.
RemoteMyApp was established in 2014 with funding from venture capital player Tar Heel Capital Pathfinder. In June 2020, it received a €2m investment from Telekom Innovation Pool, DT's strategic investment fund (Deutsche Telekomwatch, #95).
Magenta Telekom also provides a Magenta Gaming-branded service, but the Austrian NatCo previously confirmed this is a separate offer that targets the gaming market with specific internet tariffs supported by DOCSIS 3.1 cable technology and is not cloud gaming.
Even when MagentaGaming was first launched, DT acknowledged it would face considerable competition from hyperscalers and others in the cloud gaming market, pointing to Google, Microsoft, and Sony (PlayStation Now). Google launched Stadia and Microsoft has Xbox Cloud Gaming, while Amazon relaunched Twitch Prime as Prime Gaming, and Nvidia introduced the GeForce Now cloud gaming platform.
In addition, MagentaGaming remained unavailable on Apple iOS-based mobile devices such as iPhones and iPads because of strict App Store guidelines. At launch, TDE indicated the service was available on macOS-based Apple Macs and MacBooks, as well as Windows PCs, but only on smartphones and tablets with the Android Mobile OS.
Moreover, it came as a surprise to some that technology from MobiledgeX, DT's edge computing platform spinout, was not involved in the MagentaGaming platform in the initial stages. DT had been testing use of MobiledgeX cloudlets to support enhanced functionality on MagentaGaming service.
DT is understood to be preparing a launch of edge computing-based TV services as it begins to build out a new set of experiences for residential customers ahead of the Euro 2024 championship. The operator is working on the advanced services suite with Israeli TV technology startup Texel and MobiledgeX, according to presentations and other material seen by TelcoTitans.

Anne Morris is a freelance journalist, editor and translator. She has been working as a reporter and news analyst for TelcoTitans since 2016.