New Telekom Innovation Pool addition understood to be emerging out of stealth mode, with a focus on melding the worlds of telco infrastructure and blockchain.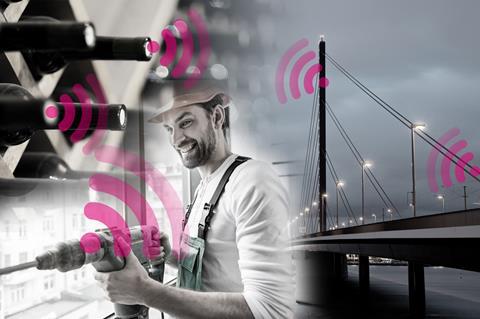 Deutsche Telekom is resurrecting its old trust2core marque with the creation of a new 'blockchain-as-infrastructure' software spin-off.
The Berlin-based startup has been formed out of the Blockchain Group within DT's Telekom Innovation Labs research and development arm, and is tasked with creating a "cross-industry, decentralised standard for enterprise" in the area of blockchain-led infrastructure.
John Calian, Head of T‑Labs, is leading trust2core as Managing Director and has indicated the venture will go live "soon".
The new business is thought to have been in gestation since at least 2018, and to sit within DT's Telekom Innovation Pool of "strategic" internal and external investments, also including IoT services specialist 1NCE, Swiss connected-vehicle player Spearhead, and drones joint venture Droniq.
Its infrastructure platform play has hallmarks of other Telekom Innovation Pool ventures such as edge computing-focused MobiledgeX and enterprise network-geared ngena (which DT has now exited).
trust2core's bare-bones website indicates particular focus on security complexities around Internet of Things deployments, noting that IoT will only be able to "grow to its full potential if we can truly trust and access all the billions of connected devices and data they deliver".
The startup inherits the Trust2Core name employed by a previous T‑Labs spinoff, launched in 2012, which focused on microkernel technology for secure, high-end handsets (Deutsche Telekomwatch, #11).
Calian, who joined DT in 2017, has significantly upped T‑Labs' focus on fitting distributed ledger technology together with telecoms infrastructure, building out platforms and solutions in areas such as identity, roaming settlement, and IoT. Part of this has seen recent Group investments in blockchain technology players Clear and Ubirch (Deutsche Telekomwatch, #92 and #93).