Joint venture with Australia's IFM begins recruitment of commercial and IT staff, as it seeks a slice of municipalities' subsidised Gigabit roll outs.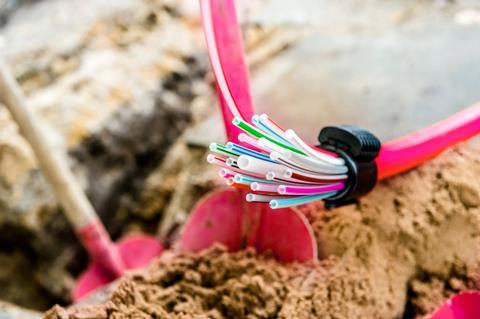 GlasfaserPlus, Deutsche Telekom's new German fibre joint venture, has begun hiring in a bid to hit the ground running on go-to-market when it secures a green light for regulators.
The JV, announced in early-November, this week began advertising a range of roles on its website, and signalled plans to build up a commercial team to win subsidised local Gigabit roll out projects and target retail broadband players with the wholesale fibre-to-the-premises network it plans to begin deploying in 2022.
The most senior executive it is looking for is a chief commercial officer, with several years of experience and "know-how" in the "subsidy business" — reflecting the JV's plans to make an aggressive play within the multi-billion-euro local network funding programme being run by Germany's Federal Ministry of Transport and Digital Infrastructure (BMVI). This was extended to so-called "grey spots" (where existing speeds are below 100Mbps) in April 2021, having previously targeted "white spots" with less than 30Mbps capability.
GlasfaserPlus is also seeking a digital savvy Area Planner to select the best regions to target for roll out, as well as various technology staff to help build out its IT stack.
The business is yet to confirm where it will be headquartered — other than a reference to the "greater Cologne area" — but promises an "open and modern office environment" with "free snacks, fruit, [and] drinks".
The GlasfaserPlus venture, preparations for which were exclusively revealed by TelcoTitans earlier this year (Deutsche Telekomwatch, #103, #105, and #108), is being set up as a 50:50 JV between DT and Australia's IFM Investors. It aims to begin deploying infrastructure in 2022 and bring four million Gigabit 'connections' to "rural and development areas" by 2028. For DT, the JV gives it a way of gaining 'extra' FTTP coverage, above and beyond the operator's own push to cover ten million premises with its full-fibre network by the end of 2024, while also being partitioned from the Group's balance sheet at a time it is focusing on de-leveraging, following 2020's Sprint mega-takeover. The JV will fund a "significant part" of its roll out investment through bank loans, according to DT.
Reports in the German press this week suggested DT may be looking to form similar JVs in other European markets, including Austria and Poland.