$4m investment seen as vote of confidence in drone hive SaaS platform.
DTCP investment follows Deutsche Funkturm partnership for asset surveying and data gathering missions.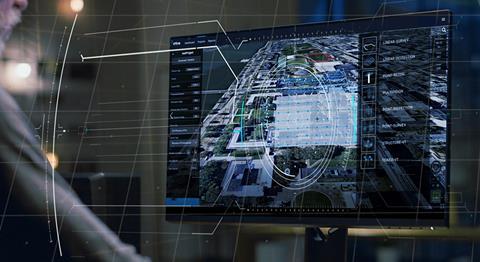 Deutsche Telekom Capital Partners (DTCP) flagged an investment in Israeli drone management platform provider vHive via its Telekom Innovation Pool (TIP) strategic investment fund.
TIP has invested $4m (€3.4m/£3m) in the startup in what was described as an "extension" to the Series-A funding round vHive announced in September 2019. Joel Fisch, Deutsche Telekom's Vice-President of Ecosystem Foresight, joined the vHive Board of Directors as part of the tie-up.
TIP joined existing investors Octopus Ventures and StageOne Ventures in the round, which pledged a combined $5.5m last year. StageOne Ventures, a Tel Aviv-based venturing fund, was also the sole investor in a 2017 Seed Round that raised $2m.
vHive provides an asset and operations digitisation tool using autonomous drone hives. Primarily, the software-as-a-service solution is leveraged by enterprise customers to aid asset surveying, operations monitoring, and data building.
Making vHive a home
vHive is no stranger to Deutsche Telekom. The Israeli startup has outlined plans to apply its drone management solution in the telecoms space, and started the endeavour with a Deutsche Funkturm partnership. The infrastructure arm is said to have committed to a "long-term relationship" that will focus on the digitisation of assets and acquisition of insights using autonomous drones operated by the vHive platform.
Martin Bouchard, Chief Operating Officer at Deutsche Funkturm, said the cooperation enables the use of 'digital twins' via vHive's tower inspection software solution. "We expect a sustainable increase in efficiency and quality" through the partnership, he added.
It appears that vHive is providing a service that would pair well with that of Deutsche Telekom's minority-owned joint venture Droniq. Droniq, which provides drone monitoring and management platforms, recently flagged collaboration with Deutsche Funkturm in creating digital twins for infrastructure monitoring. Droniq lists asset surveying as a key use-case for its solution.
Droning on
DT's use of the TIP pot to fund vHive would suggest it sees significant strategic potential in the tie-up, and not just the opportunity to gain financially as the business gains value. Beyond internal use-cases, it may well have plans to link up commercially with vHive on drone projects. In Germany, DT recently flagged involvement in beyond visual line of sight drone trial KODRONA, wherein it provided its Campus-Netz M private network solution. Similarly, it has highlighted involvement in a drone security pilot with DroneShield at an unnamed European airport (Deutsche Telekomwatch, #96 and #97).

Joseph Purnell is a Staff Reporter for TelcoTitans, contributing telecoms news analysis since 2019 as part of the TelcoTitans Editorial team.