No obvious sign of reduced spend aggression despite German auction hit.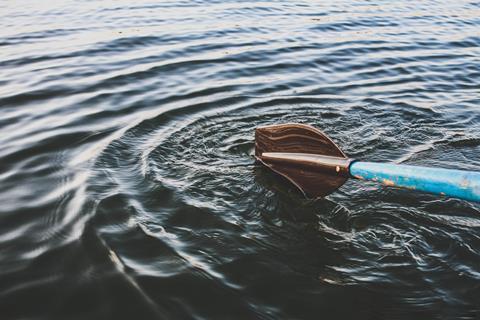 There were no obvious signs of any dial-down in spend during Q2, despite tangential hints from within DT's supply chain that the brakes could be being applied to orders, to offset heavier-than-expected costs and conditions of Germany's 5G licence sell-off, and possibly other jitters around the environment in Europe (Deutsche Telekomwatch, #85).
Across H1 FY19, capital expenditure (capex) rose at every major segment apart from T-Sys, where DT had already guided for a "strong" reduction because of planned unwinding of FY18's one-off investment boost in growth initiatives (Deutsche Telekomwatch, #85). In the USA, capex is being "front-loaded" during FY19 and there have been reports of restraints being placed on vendor engagements and payments in H2, to counter delays in the Sprint takeover approval process.
Elsewhere, however, Höttges said capex was "broadly stable, as we promised" during H1. Neither he nor Illek indicated they would change course in H2. Nor did they indicate there had been a post-event reaction to the completion of the German auction late on in Q2.
DT's capital outlay has been considerable in the Timotheus Höttges era (from FY14 onwards) as the Group has increasingly turned to the USA to fuel growth and directed significant investment towards spectrum and network infrastructure.
This strategy is set to continue into the 2020s, with TMUS laying the basis for a Sprint merger-charged 5G splurge – thus creating a delicate balancing act for Group leadership on spend strategy and credit ratings.
Deutsche Telekom, capex and spectrum investment development, FY12–18

Past trend

Guidance / Ambition

Note: * On a pro forma basis, and excluding spectrum investment.
** At 1 January 2017, the Innovation, Telekom IT, and Technology functions that previously fell within the Germany, Europe, and Systems Solutions operating segments, were transferred into a separate Board department within Group Headquarters & Group Services (Technology & Innovation). This accounts for much of the dramatic capital expenditure change seen for FY17 at GHSS and SysSol, and accentuates Technology & Innovation's importance as a capex centre for DT.
*** At 1 January 2017, DT formed a new Group Development operating segment (and has since renamed it USA & Corporate Development). The segment has taken on oversight of several units and subsidiaries formerly assigned to other operating segments, such as T-Mobile Netherlands (previously in Europe) and Deutsche Funkturm (previously Germany). While responsible for managing T‑Mobile US, DT's USA figures are reported separately.
**** USA & Corporate Development envisages a 17% compound annual growth rate in capex across FY17–FY21, if counting in the cost of network rollout by German infrastructure arm Deutsche Funkturm. This does not include USA capex.
Sources: DT and Deutsche Telekomwatch.

FY12

FY13

FY14

FY15

FY16

FY17

FY18

Change
(12m)

FY19 *

FY17–FY21 *

Cash capex (including spectrum investment)

€8,432m

€11,068m

€11,844m

€14,613m

€13,640m

€19,494m

€12,492m

-35.9%

Slight increase (to €12.7bn)

Stable
ex-USA

Germany

€3,418m

€3,411m

€3,807m

€5,609m

€4,161m

€4,214m

€4,240m

0.6%

Stable

Stable

US

€2,560m

€3,279m

€5,072m

€6,381m

€5,855m

€11,932m

€4,661m

-60.9%

Increase

–

Europe

€1,698m

€3,661m

€2,101m

€1,652m

€2,764m

€1,874m

€1,887m

0.7%

Decrease

Stable

Systems Solutions**

€1,187m

€1,066m

€1,171m

€1,169m

€1,058m

€383m **

€462m **

20.6%

Strong decrease

Stable

GHSS **

€404m

€411m

€381m

€342m

€268m

€1,055m **

€1,078m **

7.3%

–

Stable

Group Development***

–

–

–

–

–

€290m

€271m

-6.6%

Strong
increase

Stable ex-Deutsche Funkturm****