Europe-side divisions remain in positive territory.
German broadband "softness" targeted by management.
Signs of urgency on transformation in Europe: Telekom Romania exit again mooted and restructuring stepped up at T-Sys.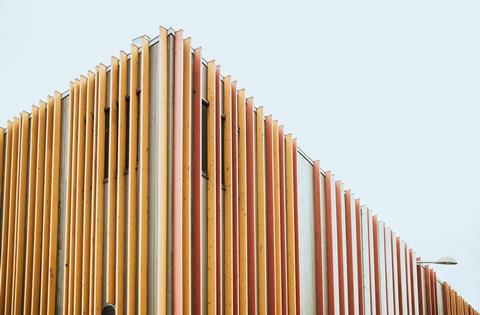 The Q2 results reverted very much type for DT – reflecting the consistent growth platform the operator has gained by keeping (and revitalising) its American presence at a time when more European-centred peers are being buffeted by wild swings in performance.
Deutsche Telekom's (DT) net revenue rose 7.1%, to €19.7bn, with all divisions reporting at least some forward movement. Earnings before interest, taxation, depreciation, and amortisation (EBITDA) increased by 22.5%, to €7.3bn.
Deutsche Telekom, financial summary, Q2 FY19

Q2 FY18

Q2 FY19

Change

Notes: * DT sold Telekom Albania on 7 May 2019 (i.e. during Q2 FY19), thus discontinuing its mobile business in Albania. Historical figures have not been adjusted for purposes of comparison.
** Defined as "payouts for property, plant, and equipment and intangible assets excluding goodwill".
*** Before dividend payments and spectrum investment.
Sources: DT and Deutsche Telekomwatch.

Net revenue

€18,367m

€19,664m

7.1%

Germany

€4,990m

€5,059m

1.4%

US

€8,821m

€9,826m

11.4%

Europe

€2,811m

€2,891m

2.8%

Systems Solutions

€1,319m

€1,321m

0.2%

Group Development

€384m

€520m

35.4%

GHSS

€43m

€48m

11.6%

EBITDA (adjusted)

€5,928m

€7,263m

22.5%

EBITDA margin

31.9%

32.0%

0.1pp

Cash capex **

€3,094m

€4,199m

35.7%

Free cash flow ***

€1,467m

€1,546m

5.4%
American muscle; Europe recovery still caveated
TMUS remained DT's largest growth engine by far, delivering a 4% increase in revenue, in dollar terms, off the back of another quarter of customer acquisition and retention gains. This enabled DT's leadership to largely shrug off operational and strategic implications of the drag in securing approval for the Sprint takeover – although the situation hummed very loudly in the background.
The American NatCo's top-line growth figure rose to double-digits (11.4%) on DT's euro-based P&L, owing to the strengthening of the dollar over the last year or more. With this currency boost, TMUS – a laggard within DT less than a decade ago – produced only €213m less total revenue in Q2 than DT's Europe, Germany, and Systems Solutions divisions combined.
Like other recent quarters, the strong Group performance was not solely down to the Un-Carrier, however. As covered in more depth elsewhere in this report, the main Europe-based trio of segments also produced positive results, although with some caveats in each case.
In Germany, mobile growth and momentum in next-wave business areas (such as fibre, convergence, and TV), enabled Telekom Deutschland (TDE) to accelerate growth (to +1.2%), but "softness" in competitiveness around broadband looked to have prompted management to make some changes to go-to-market tactics and the wider business. "We have all hands on deck… to basically increase that momentum going forward", said Illek.
Asset restructuring remained on the agenda in both the Europe segment and at T-Systems (T-Sys), despite ostensibly positive performances during Q2. In the former division, DT's presence in Romania remained in the spotlight, while at T-Sys, the ongoing recalibration of its business took a new, dramatic turn, with news that leadership is preparing to transfer multiple operations to TDE and the Group's centre.
Deutsche Telekom, customer summary, Q2 FY19
('000)

Q2 FY18

Q2 FY19

Change

Notes: * DT completed the takeover of UPC Austria on 31 July 2018 and sold Telekom Albania on 7 May 2019. Prior numbers have not been restated in either case.
** Defined by DT as "fixed network lines in operation, excluding lines for internal use and public telecoms".
*** Defined by DT as "broadband lines in operation, excluding lines for internal use and public telecoms", but including IP-based access lines.
Sources: DT and Deutsche Telekomwatch.

Mobile subscribers

172,495

179,803

4.2%

Germany

43,023

44,827

4.2%

US

75,619

83,052

9.8%

Europe *

49,886

46,469

-6.8%

Group Development (TMNL)

3,967

5,455

37.5%

Fixed network lines **

27,613

27,792

0.6%

Germany

18,989

18,228

-4.0%

Europe *

8,414

8,986

6.8%

Group Development (TMNL)

210

578

175.2%

Broadband retail lines ***

19,318

20,754

7.4%

Germany

13,437

13,636

1.5%

Europe *

5,671

6,540

15.3%

Group Development (TMNL)

210

578

175.2%