Another building-block added to multi-layered platform Group is bringing together in European tower space.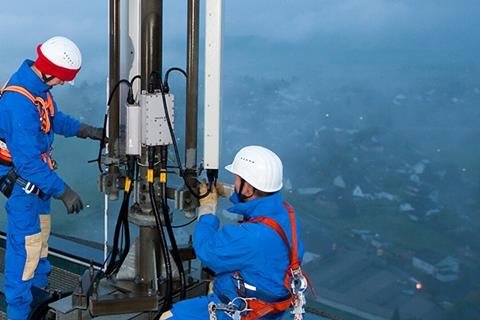 Deutsche Telekom confirmed it has now completed the spinout of Austrian NatCo Magenta Telekom's tower assets in another move by the Group to reshape its infrastructure operations across Europe.
Bruno Jacobfeuerborn, Chief Executive of Deutsche Funkturm, the Group's German infrastructure business, confirmed Magenta Telekom Infra (MTI) has now been extracted from its parent business.
MTI now forms part of GD Towers, Deutsche Telekom's central towers division, Jacobfeuerborn told this morning's Empowering shared digital infrastructure in Europe event, hosted by TowerXchange.
Following separation from Magenta Telekom, the business is expected to have a mandate to expand its tower base, and build a diversified solution portfolio for the Austrian NatCo, as well as its rivals and other broadcasting and communications providers in Austria.
It is being led by former Magenta Telekom and A1 Telekom Austria executive Christian Bauer, as CEO.
Regional picture
MTI, which remains headquartered in Vienna, was formed during 2019 (Deutsche Telekomwatch, #92), but remained under Magenta Telekom's ownership until the internal transfer to GD Towers, which TelcoTitans understands took place on 1 January 2021.
The deal adds around 7,000 sites to the GD Towers pot, alongside the approximate 32,500 operated by Funkturm and about 4,000 that come under Deutsche Telekom's prospective Dutch joint venture with Cellnex Telecom (Deutsche Telekomwatch, #101).
Other central elements include the Digital Infrastructure Vehicle investment fund formed by Cellnex and Deutsche Telekom, alongside the Dutch tie-up, to pursue investments in fibre, mobile tower, and data centre assets across Europe — as well as the ongoing possibility that other tower partnerships could be formed by Deutsche Telekom in future, including a potentially market-changing Franco-German infrastructure behemoth.
As noted previously, Austrian infrastructure assets have long been in the Group's thoughts when it comes to creating (and extracting) value from its networks.
Deutsche Telekom was reported to be seeking to spin-out and sell Austrian towers back in 2013–2014, but a deal never materialised. In 2018, a reorganisation appeared to come back on the agenda, with Group management hinting at intent to shift Magenta Telekom infrastructure to central ownership, as part of broader moves towards creation of a Europe-wide TowerCo (Deutsche Telekomwatch, #74 and passim).

Richard Agnew is Group Editor at TelcoTitans.