Strategic partnership in place to target industrial market with campus‑network solutions.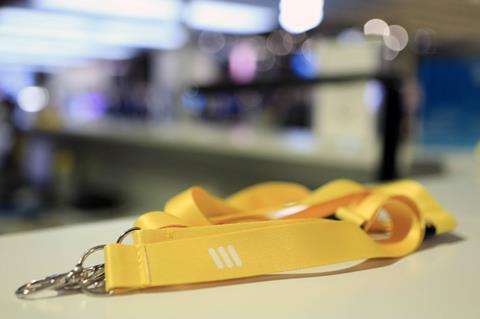 Deutsche Telekom (DT) and Ericsson formalised their relationship on developing campus networks based on cellular technology.
The two providers have already partnered on LTE‑based campus networks, but, with 5G upgrades in the pipeline, have now opted to enter into a strategic partnership.
DT and Ericsson intend to jointly serve industrial enterprise customers with campus networks, targeting what they see as "diverse use‑cases" related to airports, harbours, logistics centres, and manufacturing shop floors. DT's contribution to the strategic partnership includes Internet of Things and Wi‑Fi solutions, along with consulting services.
By combining public and private cellular networks, DT and Ericsson aim to improve coverage, capacity, and availability. They also lay claim to improved security, efficiency, and sustainability, and asserted that the collaborative approach "ideally positions both parties" to capture and service the emerging Industry 4.0 market. "An intense customer cooperation and innovation focus will support the partners to develop towards future-tailored services based on 5G features", read their official statement.
LTE on campus
The use of private networks is a double-edged sword for DT.
Bundesnetzagentur, Germany's telecoms regulator, has reserved frequencies in the 3.7GHz–3.8GHz range for localised deployments by industrial players, so potentially limiting the amount of value operators can extract from their 5G‑based campus networks (Deutsche Telekomwatch, #80).
However, the Group remains a vocal proponent of operators' role in campus networks. The Schwabmünchen‑based factory of lighting technology specialist Osram seems to be a flagship campus network deployment by DT and Ericsson, and was given a prominent showing at DT's booth at the 2019 edition of Mobile World Congress (Deutsche Telekomwatch, #79 and #81). Ericsson enables both public and private LTE coverage to support the "dual‑slice campus network" at the factory in Bavaria.
ZF Friedrichshafen, a German car parts maker, is testing a similar system from DT and Ericsson (Deutsche Telekomwatch, #81), while DT subsidiary Magyar Telekom (MT) indicated in early-2019 that it was developing the same solution. US‑headquartered BorgWarner, a manufacturer of automotive parts with operations in Hungary, is in a testing phase with MT.
Ecosystem additions
Beyond the Ericsson partnership, DT flagged tie‑ups with three players on "smart production" techniques to be underpinned by its campus networks offering. The trio DT has agreed to work with are: EK Automation (on automated guided vehicle systems), Endress+Hauser (connected sensors), and Konica Minolta (lightweight augmented reality glasses).