DTCP in partner mode to sustain investment aggression.
Group looking to Asia for next wave of startup relationships.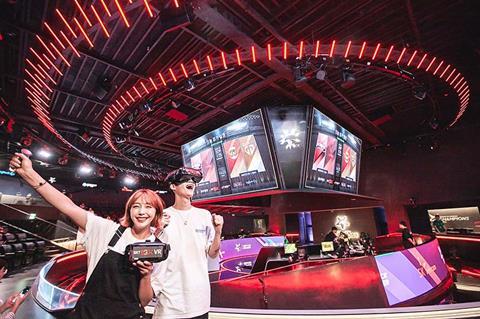 Deutsche Telekom (DT) and SK Telecom (SKT) expanded their strategic partnership through investment management arm Deutsche Telekom Capital Partners (DTCP) and a 5G joint venture (JV).
SKT has reportedly invested $30m (€27m) in DTCPs second "venture and growth" fund (Fund II).
Carl Zeiss – a German optical systems manufacturer that has tied with DT on tooz technologies, a 50:50 JV focused on 'smart-glasses' and edge computing technology (Deutsche Telekomwatch, #75) – has also backed the new vehicle. How much Zeiss invested was not officially disclosed, but the combined extra capital took total money raised by Fund II to $350m, surpassing the €250m venture capital (VC) pot allocated to DTCP's first fund, launched in 2015.
DTCP now a 'platform'
Vicente Vento, Chief Executive (CEO) of DTCP, heartily welcomed SKT and Zeiss into the fold. "This is an important milestone in DTCP's development from a single LP [Limited Partner] into a multi-LP technology investment platform", he said. "Our first venture and growth fund's track record since inception in 2015 has helped us attract top-tier corporate and financial investors", he added.
DTCP subsequently announced it was closing the second fund to further investors. Existing fund backers include DT, HarbourVest Partners, and Neuberger Berman.
Fund fecundity
DT first flagged plans to open up a second, partner-backed fund at its last Capital Markets Day back in May 2018, but had largely remained quiet on progress with the new vehicle and has evidently taken some time to firm up co-investor relationships (Deutsche Telekomwatch, #74).
The move represents a clear vote of confidence from Group leadership in DTCP, which has been aggressively pursuing strategic and financial growth opportunities in telecoms and IT, at a time when rival operators (such as Vodafone) have been pulling back from corporate investment. At the 2018 event, DT revealed that DTCP had made 35 deals and five exits to that point (as well as enabling numerous other sales of legacy investments by both predecessor unit T-Venture and DT), and had achieved an internal rate-of-return on the five exits amounting to an impressive 70% (Deutsche Telekomwatch, #47 and passim).
The new fund brings an expansion of DTCP's scope, although to what extent is not immediately clear. Piecing things together from various Group pronouncements since its inception, DT handed DTCP a €450m purse to pursue investments when it came into being – with €250m of this directed to the first VC fund, and €200m for "special situations" (i.e. larger scale M&A). At the time of the SKT and Zeiss announcement in June 2019, DTCP said it was managing or advising on assets worth $1.7bn, although did not drill down into the split between Fund I, Fund II, and legacy investments.
In terms of focus areas, DTCP indicates Fund II will centre on enterprise software-as-a-service (SaaS) specialists working in the fields of cloud and network infrastructure (such as US vendors Guardicore and Pipedrive – early Fund II investments highlighted in 2018), as well as 5G and Internet of Things, digital enterprise, cybersecurity, artificial intelligence (AI), and marketing technology. Investments will range between $5m and $50m. "From an investor's perspective, an enterprise SaaS business is easily measurable and predictable", Jack Young, Head of VC at DTCP, told Reuters. He expects digital transformation will accelerate as AI is increasingly deployed in software. There is a dual purpose to Group VC efforts: make profitable exits; and be closely involved in technology and innovation that might directly benefit DT's digital operations. "The larger sized [second] fund will enable us to increase our involvement with top-tier deep-tech software companies in our investment scope", said Vento.
Geographically, Fund II also brings a new twist to the DTCP story. "The new collaboration with SK Telecom will allow us to expand our geographic reach into Asia", said Vento. Expansion into Asia includes a new DTCP office in Seoul, South Korea, planned before the end of 2019. Prior to SKT's arrival, DTCP positioned itself as a VC "bridge" linking Europe, Silicon Valley, and Israel.
DT gets into 5G testbed with SKT
Separate from the Fund II announcement, DT and SKT set up a JV to develop new 5G technologies. Timotheus Höttges, CEO of DT, made the trip to South Korea to join Park Jung-ho, CEO of SKT, to unveil the JV. He also underlined the "strategic importance" of DT's partnership with SKT.
The focus of the JV, which is presumably a 50:50 arrangement, is the transport layer. Areas of interest include development of a 5G repeater and a 5G in-building solution, as well as Multipath User Datagram Protocol to manage access for a "seamless connectivity experience", and MPEG Media Transport technology for low latency media streaming.
Höttges and Park Jung-ho double act
The two CEOs evidently have a close relationship and have been cultivating a strategic partnership since at least 2016 (Deutsche Telekomwatch, #41 and passim). At the latest Mobile World Congress (MWC), held in February 2019, Höttges and Park Jung-ho signed a Memorandum of Understanding to "accelerate" their strategic partnership (Deutsche Telekomwatch, #81). Both operators agreed to "evaluate potential options to optimise" their partnership. They floated the idea of establishing a JV, but areas of interest were not restricted to the 5G ecosystem. They were also keen on "over-the-top" media, security, and the cloud. Some fruits of DT's collaboration with SKT were on display at MWC 2019. They included digital and mobile identity services based on blockchain technology, and a "Social VR [virtual reality] Experience Zone". DT also firmed up a previously mooted investment in SKT-backed quantum cryptography specialist ID Quantique, provided via the Telekom Innovation Pool strategic funding vehicle (Deutsche Telekomwatch, #78).