Leadership seeks to set tone on sustainability.
Operator trumpets 2030 emissions reduction target.
Switch to renewables moves forward.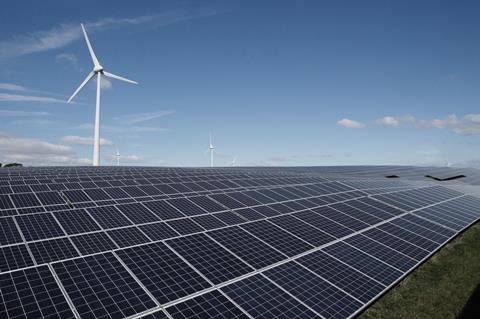 Deutsche Telekom (DT) energy subsidiary Power & Air Solutions signed a ten-year corporate power purchase agreement (CPPA) with Vattenfall, a multinational energy producer owned by the government of Sweden.
Under the contract, Vattenfall will provide Power & Air Solutions with electricity generated by a 60MW solar power plant in the state of Mecklenburg-Western Pomerania in eastern Germany. The solar park is under development and construction is planned for mid-2021.
Höttges turns up the volume on sustainability
The move comes with DT's leadership being increasingly vocal about the importance of environmental objectives within its broader strategy.
Group Chief Executive Timotheus Höttges stressed DT's "need" for a "sustainable business model" in the operator's February 2020 annual results presentation, claiming that "everybody in the organisation — everybody — is really thinking about how [they] can address topics like CO2 emission reduction, [creating a] plastic-free environment, renewables, and other topics".
The operator's current headline climate protection (and energy sustainability) targets include:
Extension of a full renewable energy usage mandate across DT's international footprint from 2021. This goal is said to have been achieved in Germany at the start of 2020. Also aided by recent CPPAs, T-Mobile US (TMUS) has committed to a 100%-renewable usage goal for 2021, and seemingly set this target independently from DT (Deutsche Telekomwatch, #71 and passim). TMUS's latest power agreements have focused primarily on wind, rather than solar.
A goal set in early-2014 to cut carbon emissions by 20% across DT's operations by the end of 2020.
A follow-up target of reducing carbon emissions by 90% by 2030, against a 2017 baseline, as part of objectives set by the Science Based Target initiative (SBTi), a United Nations- and international charity-backed programme that links corporate goals more closely with the scientific estimates of the action needed to restrict global warming, in line with the COP21 Paris Agreement.
Trimming supply chain carbon emissions by 25%-per-customer by 2030.
Climate connections
DT continues to highlight its position as one of only three DAX-listed businesses, alongside HeidelbergCement and SAP, recognised by the SBTi as contributing toward the target of limiting global warming to 1.5°c above pre-industrial levels. DT joined the SBTi in June 2019 — significantly behind peers BT Group and Telefónica Group, but just ahead of Vodafone Group, which is now also accelerating on its slow start in the area (BTwatch, #280, Telefónicawatch, #121, and Vodafonewatch, #183).
DT is also a member of The Climate Group's RE100 scheme, having joined the programme in September 2019, well after TMUS in January 2018 (Deutsche Telekomwatch, #71).
DT was recently ranked as one of eight telcos in the CDP Climate A-LIST with a rating of A, along with rivals BT, Orange, and Telefónica, while Vodafone scored A-. The rankings are published by not-for-profit organisation CDP (formerly known as Climate Disclosure Project), which compiled the list based on the steps taken by 179 listed international companies in 2019 to take action against climate change, selected from more than 8,000 that had reported to CDP. The businesses analysed receive a rating from A to D, depending on the effectiveness of the strategy to address factors contributing to climate change, with those providing insufficient information scoring an F. Out of several thousand companies submitting information, a total of 125 were rated as A.