Group putting connectivity and cloud together with plan for rollout of personalised, low latency-reliant TV services layer.
Another sign of rampup of capabilities for a big Magenta commercial push ahead of Euro 2024.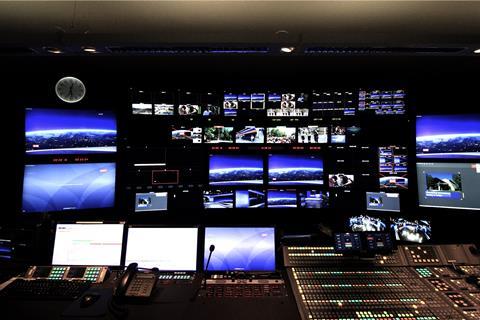 Deutsche Telekom is understood to be preparing a launch of edge computing-based TV services, as it begins to build out a new set of experiences for residential customers ahead of the Euro 2024 championship.
The operator is working on the advanced services suite with Israeli TV technology startup Texel and MobiledgeX, DT's edge computing platform spinout, according to presentations and other material seen by TelcoTitans.
The project — part of a broader push by DT to apply low-latency network capabilities to entertainment services — has been driven by the Group's central Technology & Innovation department and is believed to encompass at least two DT markets (Germany and Poland).
At Telekom Deutschland, which has around 3.8 million TV customers, it is envisaged that cloudlet-based capabilities will be added to flagship offering MagentaTV, enabling users to customise viewing options for sports programming, and control content via their mobiles.
T-Mobile Poland — which is currently one of DT's more mobile-centric NatCos — plans to use Texel's system to enable shared viewing of TV programmes.
An exact roadmap for launch is not yet known, but Frank Rippl, Head of Product for TV & Entertainment in Europe at DT, told a Nextv Series Europe & CEE panel in November that the operator has been "looking into" low-latency TV services for sports fans and seen "promising results" in tests.
While in Germany, the focus will be on both customer acquisition and retention, T-Mobile Poland's service appears designed to differentiate the more low-touch, partnership-led TV offering it launched in 2019 and support the NatCo's challenger play in converged services.
Texel's technology does not come with content attached but instead is billed as a way to enable a more "engaging", "immersive", and "personal" experience for existing programming — for example, by allowing viewers to watch shows with friends and family when separated geographically, to "inject" feeds from social media or other sources into content, and tailor their viewing angles for sports events and concerts.
The vision thing
DT's relationship with Texel first came to attention in 2018, when the Group invested in the startup via incubation and acceleration unit hubraum (Deutsche Telekomwatch, #76 and #100). At the time, DT indicated interest in using Texel's platform for "more efficient deployment of our 5G strategy". Japan's Rakuten is a flagship client of Texel, having deployed its platform for multi-screen viewing of the NBA Japan Games basketball event in 2019, and BT Group is also thought to have explored collaboration with the vendor on future capabilities for BT Sport.
2024 to be DT's chance to shine
DT has made previous hints that an edge-hosted TV offering was in the works — particularly ahead of the Euro 2024 championship, which DT is expected to use as a showcase for 5G-led innovation after securing exclusive broadcasting rights for the tournament in its home market (Deutsche Telekomwatch, #98 and passim).
Group Chief Executive Timotheus Höttges recently indicated that the operator would bring a range of new products to market for the tournament, creating a "different" experience for spectators and viewers at home.
DT has also been testing use of MobiledgeX cloudlets to support enhanced functionality on its cloud-based MagentaGaming service, which debuted in 2020 (Deutsche Telekomwatch, #97).

Richard Agnew is Group Editor at TelcoTitans.