UK Global Business Solutions unit gets a new Managing Director as part of planned succession.
Magenta brand leadership changes in Austria.
Lee and Roszatycki climb the T‑Mobile US ladder.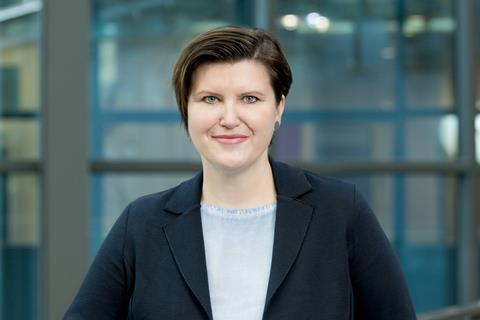 Group
Marco Dubanowski, T‑Systems' Senior Vice‑President (SVP), Global Delivery, switched to Group level as Chief Audit Executive. He left his seat on T‑Systems' Executive Committee to make the move.
Sigrid Heudorf was named SVP, Human Resources Management at Deutsche Telekom. She joins from automaker BMW Group where she was Head of HR Management & Services.
Germany
Telekom Deutschland made two appointments to bolster its through‑the‑line (TTL) marketing play. Vanessa Hiry, former Senior Expert, Market Communications, and Daniel Nagelschmitz, former Senior Expert, Digital Marketing, were both named Head of TTL & Strategic Campaign Concepts for the German NatCo.
Judith Kennecke was named VP, Strategy Development & Projects for Wholesale at Deutsche Telekom, marking a step up from her previous role as Senior Manager. She joined the Group from IBM in 2010 when she was appointed in a business development role at T‑Systems.
Martin Kriha was appointed VP, Business Management at Deutsche Telekom Technik, the Group's German technology arm. He was formerly VP, Smart Production & Automation, with a focus on Energy Efficiency & Sustainability in Technology.
T‑Systems VP for Internet of Things Presales Mario Schmitt was named Head of Portfolio Solutions at Telekom Deutschland's Deutsche Telekom Individual Solutions & Products (ISP) subsidiary. In the role, he will be responsible for "future‑oriented realignment" of the unit's portfolio, he said.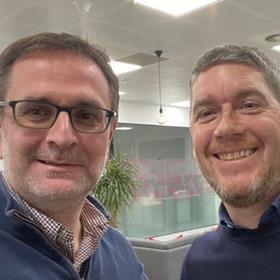 Deutsche Telekom Global Business Solutions UK named Andrew Weedon Managing Director (MD), replacing Felipe Arrudi. Weedon was previously Managing Partner at UK‑based software‑defined wide area network (SD‑WAN) specialist Aequos SD‑WAN, and has held high‑profile business development and sales positions at Alcatel‑Lucent, ComputaCenter, and Vodafone UK over the past two decades. Weedon's predecessor Arrudi was named MD as part of the enterprise communications market restructuring that Deutsche Telekom enacted in mid‑2020 (Deutsche Telekomwatch, #96). He remains a Member of the Board. The swap was part of a "planned" succession, said Arrudi, and will enable him to "step up" into a VP, International Delivery & Services role at Deutsche Telekom Global Business Solutions.
Europe
Region: Fabrizio Bosi, Head of Cloud TV, Europe, at Deutsche Telekom, was named Senior Executive Consultant for TV Platforms and Service Delivery at video communications specialist Vinteo. Prior to Deutsche Telekom, Bosi was a Senior Executive Consultant for Cloud TV at Vodafone Qatar and, before that, Head of TV Technology at Vodafone Germany and Vodafone UK.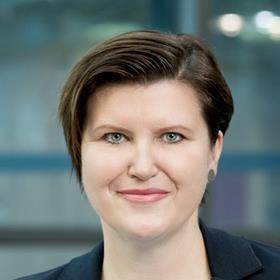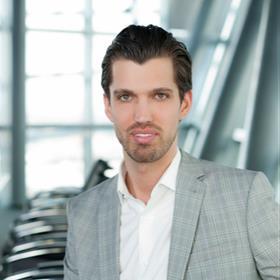 Austria: Tanja Sourek was named VP of Brand Communications & Customer Experience at Magenta Telekom, replacing the long‑serving Thomas Mayer. Mayer left at the beginning of 2021 after twelve years at Magenta to pursue an as‑yet‑unnamed external opportunity. Speaking to Austria outlet Horizont, he described the Magenta brand as "my masterpiece". His successor, Sourek, joins from Austria Post's bank99 financial services arm, where she was Marketing Director since its inception in 2019. She previously held communications and marketing leadership roles at Magenta Telekom rival A1 Telekom. The move is one of several at Magenta Telekom's Consumer top‑level in recent months. Former Chief Commercial Officer Jan Willem Stapel was replaced by Bruno Duarte in August 2020 (Deutsche Telekomwatch, #98), and Clemens Kruse was named VP Mobile & Convergence in late‑2020.
North Macedonia: Zlatko Stojcheski was named Director of Legal, Personal Data Protection & Corporate Affairs at Makedonski Telekom. He joins from rival operator A1 Makedonija, where he had been Head of Corporate & Legal Affairs since 2015.
Deutsche Telekom Pan‑Net: Deutsche Telekom Pan‑Net, the Group's European shared platforms unit, appointed Chuanfu Du Head of Networks, a change in remit from his previous role as Head of Backbone & IP DevOps. Prior to Pan‑Net, Du spent several years as Managing Consultant at T‑Systems consultancy Detecon.
Systems Solutions
T‑Systems France Deal Executive Nicolas Degrenne took a step up to become Director of Go‑to‑Market Strategy for Connected Mobility.
Christoph Rode replaced Joern Kellermann as SVP, Managed Infrastructure Services & Private Cloud Portfolio Unit at T‑Systems. Kellermann, who joined T‑Systems in 1999 and has since held several technology‑focused VP and SVP roles, is yet to confirm his next venture. Rode was VP, Customer International at T‑Systems prior to the appointment.
Detecon named Merve Yildiz Chief of Staff, a change from her Consultant role in the Chief Executive Office where she had a focus on Corporate & Digital Strategy.
USA
T‑Mobile US Senior Manager for Technology Procurement Eric Lee took a direct promotion to become Director of Technology Procurement at the operator.
Similarly, Senior Manager for Brand Strategy Rachel Roszatycki was named Director of Brand Strategy & Tracking at T‑Mobile.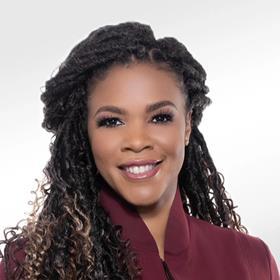 Marie Sylla‑Dixon, T‑Mobile VP of Federal Government & External Affairs, left the operator. She was named Chief Diversity Officer at US defence technology group Raytheon Technologies. She will report directly to Raytheon CEO Gregory Hayes. Sylla‑Dixon joined T‑Mobile in 2010 after a stint as VP for Federal Government Relations at rival Verizon Communications.
Alumni
Tomasz Gerszberg, who left partly‑owned edge computing venture MobiledgeX in September 2020, flagged he has become an independent executive and technology consultant on an interim basis. Details are scant at present. He joined MobiledgeX in 2018 as VP, Operator Ecosystem & Support, and was SVP, Business Operations for Group Innovation at Deutsche Telekom, prior to the move.

Joseph Purnell is a Staff Reporter for TelcoTitans, contributing telecoms news analysis since 2019 as part of the TelcoTitans Editorial team.