20‑year veteran Axel Petri named Deputy CSO under Thomas Tschersich.
In‑house consultancy makes exec swaps.
New CFOs installed at T‑Systems in Brazil and the Netherlands.
Changes at T‑Mobile US's Emerging Technologies unit: Dwayne Benefield and Ivo Rook leave; Julie Goldthwait steps up.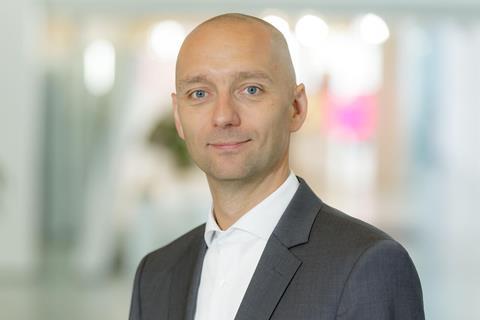 Group
DTCP promotions and Magenta Telekom Infra spin‑off confirmed.
The Group's in‑house consulting division, Deutsche Telekom Centre for Strategic Projects (CSP), appointed Zülfikar Kapan Vice‑President (VP) & Partner for Digitalisation & IT. He has spent the past six years climbing the ladder at CSP, starting as an Analyst. Kapan took Philippe Tambourgi's previous position, with Tambourgi now VP for Markets & Innovation.
Anna Lins was appointed Senior VP (SVP) for Business Partner Operations at Deutsche Telekom. She was previously VP and Board Member Support for the Group's Technology & Innovation function.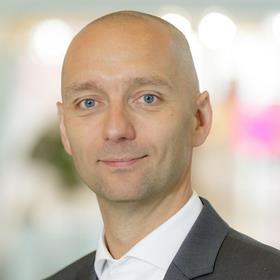 Axel Petri was appointed Deputy Chief Security Officer, under Thomas Tschersich. He was formerly SVP for Group Security Governance, a role he held for more than a decade. He first joined Deutsche Telekom in 1999 as Senior Legal Counsel, having trained as a lawyer.
Magenta Telekom Infra, the Group's newly‑absorbed Austrian tower business first flagged in March 2020 (Deutsche Telekomwatch, #92), formally appointed Christian Bauer its Chief Executive (CEO). He was previously Business Integration Lead for Magenta Telekom's enterprise business. The TowerCo was spun out of Magenta Telekom's passive mobile infrastructure arm on 1 January 2021 and now forms part of Deutsche Telekom's central GD Towers division.
Deutsche Telekom Capital Partners (DTCP) flagged a handful of internal promotions, further crystallising its focus onto two streams: DTCP Growth, which leads the Group's growth equity investments; and DTCP Infra, which focuses on longer‑term infrastructure investments. Among the executives on the move are Irit Kahan, Managing Director of DTCP Israel, who has been promoted to become Partner, DTCP Growth. She joins co‑founder and CEO Vicente Vento, Guy Horowitz, Thomas Preuss, and Jack Young on the Partner line‑up. DTCP Infra named Waldemar Maurer MD. He was formerly Principal of Private Equity, having joined DTCP in 2016. Martin Klima was named Chief Financial Officer (CFO) at DTCP, a step up from his VP of Finance & Operations role, and Oliver Schmäschke was appointed MD, Portfolio Development & Partnerships. He was previously VP of Advisory.
Germany
Peter Beutgen, SVP for Human Resources (HR) Business Partner Operations at Telekom Deutschland, moved to the operator's technology subsidiary Deutsche Telekom Technik as Director of HR. Since taking an apprenticeship at the Group in 2005 Beutgen has held a number of HR leadership positions, including as Group‑wide VP for Top Executive Consulting.
Europe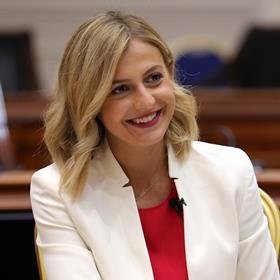 Nina Angelovska, former Minister of Finance for North Macedonia, was added to local NatCo Makedonski Telekom's Board of Directors. She is the former CEO and co‑founder of e‑commerce site Grouper.mk, and remains involved in national politics via her membership on the Board of the Macedonian Economic Chamber.
Christos Makripoulias, Head of Sales & Customer Development across OTE Group, shifted to focus primarily on the Group's Cosmote e‑VALUE subsidiary.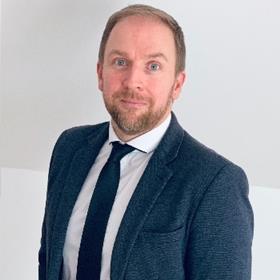 Gabor Mihalyi, Chief Operating Officer at T‑Systems Hungary, changed tack to become Chief Customer Services Officer. The move sees Mihalyi drop his position as Director of Wholesale at the unit's parent company Magyar Telekom.
Damian Stevens was appointed Director of Digital IT at sister NatCos Slovak Telekom and T‑Mobile Czech Republic. He spent the past eight years as Owner and Founder of twelvehomes, an Amsterdam‑based digital transformation consultancy that names Liberty Global and VEON among its clients.
Systems Solutions
CFOs named at Brazilian and Dutch T‑Systems operations.
Elber Bernardino was named Head of Cloud Portfolio Strategy for Professional & Managed Services at T‑Systems Brazil. This marks a step up from his role as Senior Manager for IT Portfolio, Sales & Product.
T‑Systems Multimedia Solutions (T‑Sys MMS) made changes to its "midmarket" sales team. Ronny Franke, former Head of Midmarket Sales, was named Head of Specialised Sales, focusing on Microsoft solutions. Caroline Krauss was appointed Director of Sales, Midmarket & Large Accounts, moving from her role as Head of Sales Excellence, which covered customer experience, digital sales, and service at the unit. T‑Sys MMS also added Ulrich Müller to its Supervisory Board, adding to his remit as SVP, Midmarket at T‑Systems International.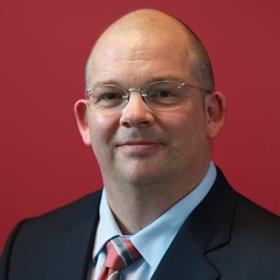 T‑Systems Netherlands named Michel Grandchamp‑Robustelli CFO, replacing Frank Budwilowitz, who has left the Group to take the same title at Levi9 Technology Services. Grandchamp‑Robustelli remains CFO at T‑Systems France, a role he has held since 2017.
Marcio Souza joined T‑Systems Brazil as CFO, replacing the outgoing Detlef Fohl. Souza was previously at Software AG as CFO for its Latin American operations.
USA
T‑Mobile's Emerging Technologies unit makes changes.
James Curl, Senior Director of Enterprise & Emerging Technologies at T‑Mobile US, took a direct promotion to become VP. He joined T‑Mobile in 2016 from Deloitte Consulting, where he was Senior Manager focusing on telecoms providers.
There was a return to T‑Mobile US for Dhruv Chadha, who spent a three‑month stint at Microsoft as Senior Project Manager focused on Microsoft Teams. On his return to T‑Mobile US, Chadha has been named Director of Product Management for consumer Internet of Things (IoT) proposition. He was Senior Manager for Product & Technology, with a focus on IoT solutions, prior to his time at Microsoft.
Ivo Rook, T‑Mobile US' SVP for IoT, left the operator and was added to the Board of Directors at US‑based IoT device manufacturer Global Telecom. Rook joined T‑Mobile US following the Sprint merger, and acted as SoftBank Liaison Officer at the operator. He previously spent time at Vodafone IoT, where he was CEO until 2017, and at BT Global, where he was MD for Corporate Accounts.
Dwayne Benefield, VP of Entertainment at T‑Mobile US, left the operator to join Canadian peer Telus as SVP of Connected Home & Entertainment, according to Light Reading. While at T‑Mobile US, Benefield led the launch of TVision, the over‑the‑top video streaming platform. Julie Goldthwait, who was named SVP of Marketing & Emerging Products in mid‑2020, will take on Benefield's TVision leadership as part of her Emerging Products remit (Deutsche Telekomwatch, #99).
Alumni
Olaf Swantee was appointed to Vodafone Group's Board of Directors (Vodafonewatch, #194). He will join in July 2021, subject to shareholder approval. Swantee joined then part‑Deutsche Telekom‑owned EE in 2011 and was at the helm for five years before BT completed its acquisition. In 2018, he joined the T‑Mobile US Board of Directors, where he served for a year. He is currently Executive Chairman of Community Fibre — the London‑based fibre operator in which DTCP acquired a controlling stake alongside Warburg Pincus in 2020 — and is a part‑time Strategic Advisor at the same private equity firm (BTwatch, #315 and Deutsche Telekomwatch, #94).

Joseph Purnell is a Staff Reporter for TelcoTitans, contributing telecoms news analysis since 2019 as part of the TelcoTitans Editorial team.