Following a CEO swap at BuyIn, a new IT spend boss comes in from Deutsche Telekom.
Digital Labs gets new General Manager.
New T-Systems Hungary CEO readies for November start.
Padayachee named T-Systems South Africa CEO replacement.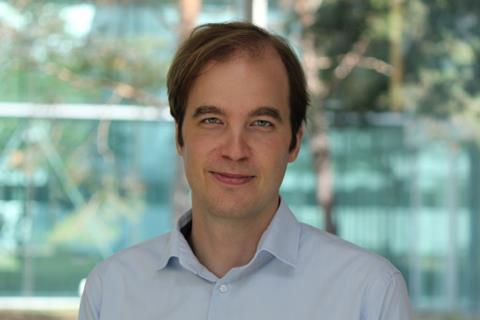 Deutsche Telekom Group
More changes at DT-Orange procurement JV BuyIn.
Matthias Mieves, Deutsche Telekom's (DT) Head of Innovation Portfolio & Investment Management, announced he will run as a candidate for the Bundestag (Germany's federal parliament) under the Social Democratic Party banner. Elections are due to take place in August 2021. From January 2021, he will take a ten-month leave of absence from DT to focus efforts on the campaign.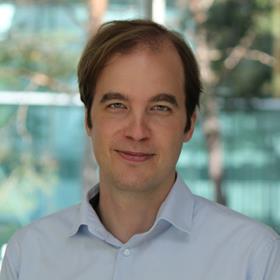 Johann Schoop was appointed VP of Strategy & Business Steering, Wholesale, at DT. He was Head of Strategy Development & Projects for Wholesale before the move. A replacement has not yet been named.
BuyIn: Further changes at BuyIn followed its Chief Executive swap in early-September (Deutsche Telekomwatch, #97). DT and Orange's procurement joint venture appointed Jean-Jacques Gilioli Moreau VP of Human Resources, a change in focus from his previous position as Head of Target Costing at BuyIn France.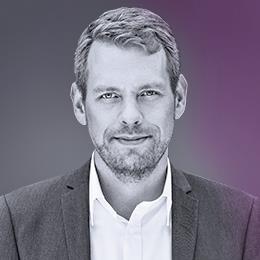 BuyIn appointed Volker Müller-Lausus Senior VP for IT. He has joined from DT, where he was Head of Common Infrastructure — a role that appears tied in with the Technology & Innovation division's IT harmonisation efforts across NatCos. He has been replaced in this role on an interim basis by Matthias Schiffer, former Principal of Centre for Strategic Projects at DT.
Meanwhile, BuyIn's Head of IT Digital Solutions Michael Potignon left the company to re-join Orange at its Technology & Global Innovation arm, where he was named Head of Ericsson & ZTE RAN Skill Centres. He was a Corporate Buyer at Orange before joining BuyIn.
Germany
Myriam Doerffel was named Head of Internet Service Provider Transformation and a Member of the Executive Board at Telekom Deutschland's Individual Solutions & Products subsidiary — a little-mentioned business that was transferred to the German NatCo from T-Systems in 2013, and is said to focus on data processing solutions. Previously, she was VP, Mobile Business Steering at T-Systems, leading the development of its mobile enterprise business. Stefan Jendrock was named MD of the unit in January 2020.
Laura Kade, formerly Head of Projects & Strategic Control Centre at Telekom Deutschland, was named VP for Sales & Solutions Centre East, a role that covers the operator's enterprise customers in the east of Germany.
Europe
Hungary: Former Director of Standard Services at T-Systems Hungary Tibor Baranyi departed the operator and has been appointed Chief Information Security Officer at MVM-BSZK, the digital solutions arm of Hungarian energy supplier MVM Group.
Also in Hungary, Magyar Telekom named Gabor Gonda Chief Commercial Officer for its Enterprise business and CEO of T-Systems Hungary, as of 2 November. Gonda will replace Zoltán Kaszás, who left the posts by mutual consent in August (Deutsche Telekomwatch, #97). Gonda joins from Hewlett Packard Enterprise, where he was Managing Director for Hungary and Central Europe.
Systems Solutions
Molefe's replacement is found for T-Systems South Africa top-spot, and T-Systems' Indian Digital Labs startup gets a new GM.
Thomas Merz was named General Manager of Sales for Germany's healthcare segment at T-Systems. Previously, he was VP of Strategic Market Management for Healthcare at DT.
Rajan Padayachee was named T-Systems South Africa's new Managing Director. He was Head of Sales prior to the promotion. Padayachee takes the seat of Dineo Molefe, who has been appointed Chief Financial Officer at MTN Group effective December 2020.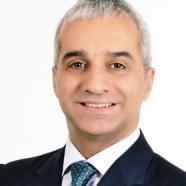 Detecon: Consultancy Detecon named Waiel AlQaimi Managing Partner for the Middle East, Africa & Turkey, a change in focus from his previous position as CEO for the same region. Detecon has been undergoing sweeping changes to its structure over the past several months as part of DT's broader Digital Solutions rethink.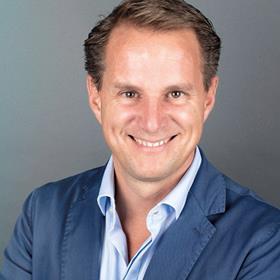 Kay Freiland left Detecon to become Managing Partner at Digital Mission Pioneers, a digital transformation business consultancy. He was Partner for Automotive & Mobility at Detecon, prior to which he was Service Delivery Manager at T-Systems, leading cluster sales for auto-maker BMW.
Deutsche Telekom Digital Labs: Tarun Bhatia was named Principal Architect & General Manager for Engineering at Deutsche Telekom Digital Labs, T-Systems' recently-launched, India-based development unit. He has joined from Salesforce, where he was Senior Programme & Enterprise Architect in India.
USA
Miles Fisher, Director of Ad Platform Partnerships & Business Development at T-Mobile US, was named Senior Director of Ad Sales & Monetisation. He claims to have led the 2019 acquisition of PushSpring, as well as launching the NatCo's T-Mobile Marketing Solutions product (Deutsche Telekomwatch, #86).
Nick Seitz was appointed Director of Content Partnership & Business Development at T-Mobile US. He was previously Senior Marketing Manager for Marketing Partnerships.

Joseph Purnell is a Staff Reporter for TelcoTitans, contributing telecoms news analysis since 2019 as part of the TelcoTitans Editorial team.