Arash Ashouriha gets unanimous vote for Chairman spot at NGMN Alliance.
Another DTCP Senior Advisory addition.
T-Mobile US makes further changes in Emerging Products, and reworks T-Mobile for Business strategy.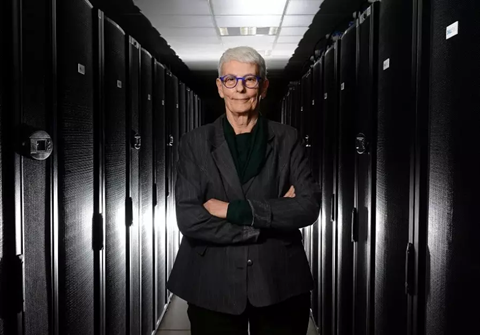 Group
More changes at BuyIn, another Senior Advisor at DTCP, and a DT name put at the head of NGMN.
BuyIn: There was a further change at the Deutsche Telekom (DT)–Orange procurement alliance BuyIn after a string of announcements over the past two months. This time, Shannon Skistad, IT International Procurement Manager at the alliance, was appointed Senior Strategic Sourcer.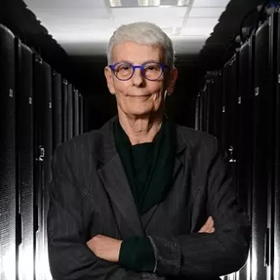 Deutsche Telekom Capital Partners: Deutsche Telekom Capital Partners (DTCP) made another addition to its Senior Advisory Board in Orna Berry. Berry brings 30 years' experience in venture capital, most recently as Chief Scientist in Israel and Chairwomen of the Israel Venture Association. She has also been Venture Partner at Gemini Israel Funds. Berry joins fellow new-appointee Adriel Lares, Chief Financial Officer at portfolio company Fastly.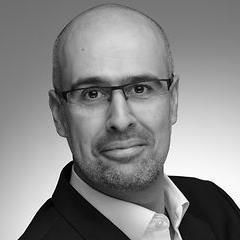 NGMN Alliance: The Next Generation Mobile Network Alliance (NGMN Alliance) dipped into DT's technology leadership as it appointed a new Chairman. Arash Ashouriha was elected, following a unanimous vote, to succeed the outgoing Emmanuel Lugagne Delpon after the end of his two-year term. Ashouriha is Senior Vice-President (SVP) of Technology & Innovation and Deputy Chief Technology Officer at DT. He said that in his two-year tenure he aims to continue to "unleash" 5G networks despite the challenging times. His appointment means close collaboration with Chief Executive (CEO) Anita Döhler (ex-Vodafone), and places further DT pedigree at the top of the NGMN Alliance ecosystem. Ulf Ewaldsson, Chief Network Officer at T-Mobile US, is another DT name on the board, with DT being the only player to have two representatives.
NGMN Alliance board for 2020 -2022
Source: NGMN Alliance.

Arash Ashouriha (Chairman)

Deutsche Telekom

Anita Döhler (CEO)

NGMN

Andrea Calvi

TIM

Arvin Siena

PLDT

Bernard Bureau

TELUS

Bruce Rodin

Bell Canada

Emmanuel Lugagne Delpon

Orange

Gediz Sezgin

Turkcell

Hey-Chyi Young

Chunghwa Telecom

Howard Watson

BT

Huang Yuhong

China Mobile

Joachim Gross

1&1 Drillisch

Luke Ibbetson

Vodafone

Mark Chin Kok Chong

Singtel

Michael Irizarry

US Cellular

Naoki Tani

NTT DOCOMO

Paul Berriman

Hongkong Telecom

Takki Yu

SK Telecom

Thomas Helbo

Tele2

Tom Poelhekken

KPN

Ulf Ewaldsson

T-Mobile US

Wolfgang Fleischer

A1 Group
Germany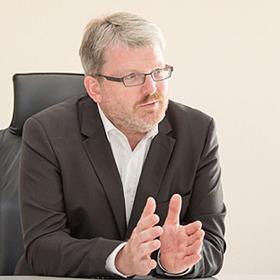 Peter Klingenburg, former Head of Transformation & Integration at T-Systems, was appointed Head of Contractor Management at Telekom Deutschland with a focus on enterprise sales.
Systems Solutions
Arne Tobias Kaden was named Head of Service Delivery Management, Public Sector, at T-Systems. He was previously Head of Global Solution Sales for Public Dedicated System Integration Solutions.
Sunil Sharma was appointed VP of Strategic Development at T-Systems. He joins from enterprise IT service provider DXC Technology, where he was Global Director of Strategic Partnerships.
USA
T-Mobile US continues to construct its three pillars, this time with more Emerging Products changes coupled with a T-Mobile for Business rejig.
Emerging Products: Former Sprint Director of Digital Marketing Charlie Florio confirmed his new title at T-Mobile US: Director of Acquisition Marketing for Emerging Products. In a similar appointment, former Sprint Director of Product Management Neil Nath was named Director of Product Management for Emerging Products. This continues a rejig of T-Mobile's Emerging Products marketing teams, wherein Julie Goldthwait and Tom Hill earned new titles in summer 2020. 'Emerging Products' is defined by T-Mobile as technologies that bring innovation into the home, such as artificial intelligence and augmented reality, and is positioned as the third pillar of the operator's business lines next to Consumer Markets and T-Mobile for Business.
T-Mobile for Business: Another of T-Mobile US' three pillars, T-Mobile for Business, was reshaped to accommodate and incorporate former Sprint channel partners, with a new channel partners programme launched in September 2020 coupled with personnel changes. Tim Acker, Channel Chief, now oversees the programme with a focus on mobility solutions. David Falter, former Sprint VP for Global Wireline Sales & Engineering, oversees wireline-centric partners. Both report to Executive VP of the unit Mike Katz. James Kirby, SVP, now oversees both direct and indirect sales in order to "eliminate friction" between the two. Relatedly, former Senior Sales Manager at T-Mobile for Business Paul Spencer earned the title Director of Channel Partner Sales.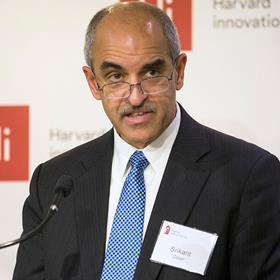 Srikant Datar, a director on the T-Mobile US board since 2013 and Chairman of the operator's Audit Committee, was named Dean of Harvard Business School, taking office in January 2021.
Doug Martin was appointed Director of Public Sector Marketing at T-Mobile US, a slight change of tack from his previous role as Director of Commercial Marketing & Product Strategy.
Edwige Robinson was named SVP of Field Engineering at T-Mobile US' central region. She has joined from rival Comcast, where she was VP of Engineering Services for Xfinity Mobile, Retail & Convergence.
Alumni
NTT Data eyes DACH region expansion with ex-T-Systems MD.
Collin Govender, Chief Information Officer and Group Executive for Shared Services at communications equipment provider Altron, was named Managing Director (MD) at subsidiary Altron Karabina with effect from January 2021. Govender joined Altron in 2017 from T-Systems South Africa, where he was VP of Sales & Service Management. Digital enablement solutions provider Karabina, acquired by Altron in 2018, had posted "disappointing" results since the takeover according to Group CEO Mteto Nyati in the company's June 2020 reporting.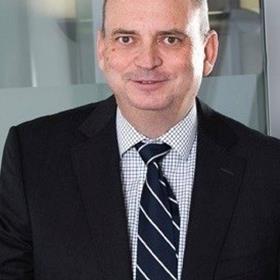 Pierre Klatt was appointed MD at IT services provider NTT Data in Switzerland. Until 2017 Klatt was MD for T-Systems Switzerland. The move comes as NTT Data flags ambitions to grow its presence in the Germany, Austria, and Switzerland region.

Joseph Purnell is a Staff Reporter for TelcoTitans, contributing telecoms news analysis since 2019 as part of the TelcoTitans Editorial team.