Former executive Jochen Alt named CTO at AI startup Greyparrot.
New signings from Huawei and Nokia join T-Mobile Netherlands and T-Mobile US, with Dutch NatCo focusing in on convergence.
Digital Alpha's Aurin Bhattacharjee joins the ever-evolving DTCP.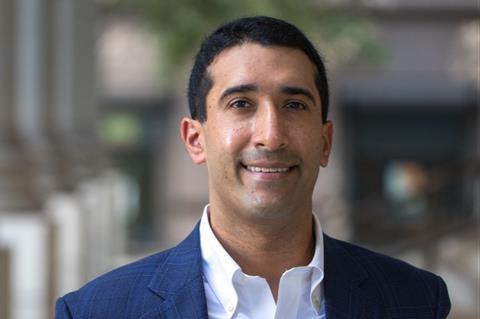 Group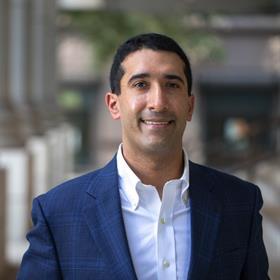 Deutsche Telekom Capital Partners appointed Aurin Bhattacharjee Managing Director (MD) in the Venture Capital Team. He was previously Principal at private equity player Digital Alpha, and before that was Principal of Strategy & Operations at Google Cloud. Bhattacharjee will take a broad MD role covering DTCP's venture capital across Europe, Israel, South Korea, and the USA, the four markets in which it is active. He joins current MDs Irit Kahan, Israel, and Till Stenzel, Advisory. DTCP has in recent months been filling out its leadership and has made several high-profile additions to its Senior Advisory board this year, with former T-Mobile US Chief Financial Officer Braxton Carter the latest on the list (Deutsche Telekomwatch, #98 and #99).
T-Mobile Netherlands Director of Fixed Network Jeroen van Straten was named Director of Network Operations, Fixed & Mobile Convergence. He joined the operator in summer 2020 from Huawei Technologies, where he was Director of Assurance & Managed Services for the Netherlands (Deutsche Telekomwatch, #96).
Germany
Jérôme Gartenschläger was named Vice-President (VP), Delivery Excellence at Deutsche Telekom Business Solutions, a step up from his previous role as Head of Customer Project Management for Wholesale.
Harald Zwerschina was named VP of Sales at Deutsche Telekom Global Business Solutions Schweiz. He was previously Sales Lead for Switzerland at the enterprise unit.
Europe
Austria: Clemens Kruse was named VP, Mobile & Convergence at Magenta Telekom. He was formerly Chief Commercial Officer at UPC Broadband Slovakia.
Croatia: Hrvatski Telekom named Matija Kovacevic Director of Controlling, Transformation & Investor Relations, a change from his previous position as Head of Performance Management at DT, overseeing its interest in OTE Group.
Czech Republic: Matěj Klášterecký was appointed Head of Web & Czech e-Shop at T-Mobile Czech Republic. He joins from Czech financial services provider MONETA Money Bank, where he was Product Owner, responsible for investment services.
Systems Solutions
Former Atos Global Client Executive Partner Marco Bensch was appointed Head of Business Development & Offer Management at T-Systems consultancy Detecon.
Silke Hoesch, formerly VP of Global End-User Services at T-Systems, was appointed Vice-President of Quality & Digitalisation for Wholesale.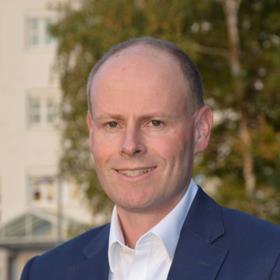 Christian Hort joined T-Systems as Senior VP (SVP), Automotive & Manufacturing Industries. He was previously VP & General Manager for the Customer Business Unit at connected-car technology provider HARMAN's Daimler account.
USA
T-Mobile US Senior Manager for Technology Sourcing Thomas George was named Director of Technology Procurement. Before joining T-Mobile in 2016 he was Head of Solutions & Sales at Nokia.
Aditi Kulkarni, Senior Manager of Digital User Experience (UX) & Research at T-Mobile US, was named Director of Experience Strategy, Research & Design. She joined 'pre-merger Sprint' in 2018 from Deloitte, where she was a UX consultant.
Robi McGuire joined T-Mobile US as Director of Private Cloud Containers. He was previously Director of Enterprise Business Applications at Amdocs messaging subsidiary OpenMarket.
Jay Pagadala was appointed Director of Product & Technology at T-Mobile US, leading digital transformation within its enterprise Salesforce environment. He joins from digital healthcare provider Anthem, where he was Senior Director of Salesforce Centre of Excellence.
Lauren Wallace, formerly Senior Director for Home & Entertainment Legal Affairs at T-Mobile US, was appointed VP for Content Acquisition & Operations, Entertainment.
Alumni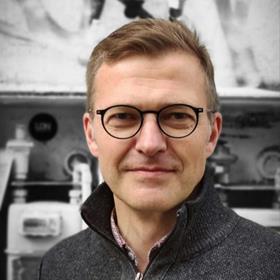 Former DT Chief Architect Jochen Alt was named Chief Technology Officer (CTO) at artificial intelligence (AI) startup Greyparrot. Greyparrot has developed an AI-based system that identifies materials for efficient waste management. Most recently, Alt was CTO at Royal Mail. He left DT for Deutsche Bank in 2008.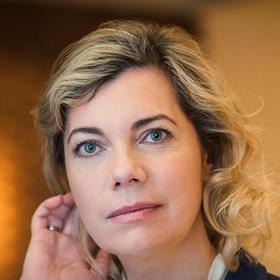 Anastassia Lauterbach, former SVP, Business Development & Investments and one-time acting Chief Product & Innovation Officer at DT, stepped down from the Board of Directors at low-cost airline easyJet. The move followed scrutiny from advisory group ISS into her role at German financial services provider WireCard, which collapsed amid allegations of fraud earlier in 2020. From 2018 until its closure, Lauterbach sat on WireCard's Board and chaired its Risk & Compliance Committee.

Joseph Purnell is a Staff Reporter for TelcoTitans, contributing telecoms news analysis since 2019 as part of the TelcoTitans Editorial team.