Hrvatski Telekom elevates B2B into CEO's mandate.
Carter and Geldmacher among New T‑Mobile departures.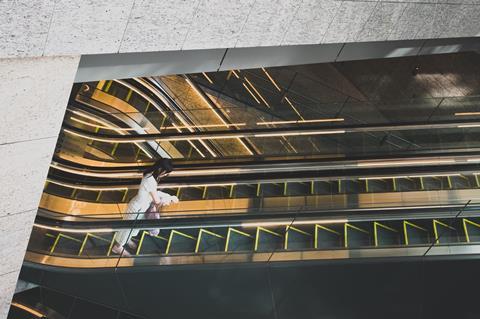 Company
Executive
Activity
Details

Europe

Hrvatski Telekom

Marijana Bacic

New role

Hrvatski Telekom announced a rejig to how its B2B operations are led, with CEO Kostas Nebis taking direct control.

Marijana Bačić, previously Director of Corporate Sales, has taken on a wider brief as VP of Corporate Sales & ICT.

Jerko Dumanić, formerly Director of Business Marketing, is now VP of Business Marketing & Channel Management for Very Small Enterprise and Small- and Medium-Size Enterprise.

Both will report directly into Nebis but not sit on HT's Management Board.

The two-track B2B leadership appears to replace Saša Kramar, formerly HT's Chief Operating Officer of Business, who left the telco earlier in 2020, and had been a Management Board member (Deutsche Telekomwatch, #90).

Jerko Dumanić

Magenta Telekom

Bruno Duarte

Appointment

Bruno Duarte is set to join Magenta Telekom in August 2020 as Head of Business‑to-Consumer (B2C). He is currently Chief Consumer Officer at Swiss operator Sunrise Communications.

T‑Mobile Czech Republic

Petr Jonák

Appointment

T‑Mobile Czech Republic welcomed Petr Jonák as Corporate & External Affairs Officer, reporting directly to CEO Juraj Bona.

Jonák is currently a member of the Czech government's National Economic Council, as well as being Coca‑Cola's Director of Public Affairs, Communications & Sustainability for the Czech Republic and Slovakia.

Systems Solutions

T‑Systems France

Matthieu Diouron

Appointment

Matthieu Diouron left China Mobile International to join T‑Systems France as Director of Sales & Business Development.

He had been Director of Business Development for Western Europe at the Chinese operator.

USA

Michael Earle

New role

Michael Earle, previously T‑Mobile US (TMUS) Business Development Director, was named Director of Video Platform & Hardware at TMUS's T‑Mobile Entertainment arm.

Jan Geldmacher

Departure

Jan Geldmacher, formerly President of Sprint Business, was among executives to depart the operator since its takeover by TMUS.

He has left to join SoftBank Group International, DT's junior partner in the US NatCo, as Operating Partner.

Shaun Stratton

New role

Shaun Stratton, Senior Director for Product & Technology at TMUS, was named the operator's Senior Director for Integration Strategy, Steering & Programme Delivery.

Stratton will be responsible for integration during the TMUS–Sprint merger.

Mac Watts

New role

TMUS named Senior Manager of Store Design Mac Watts its new Director for Retail Design & Execution. Watts is expected to lead the integration of the TMUS–Sprint retail footprint.

Thieme Group

Nino Alexander Ostertag

Appointment

Nino Alexander Ostertag was appointed Chief Financial Officer (CFO) & Chief Operating Officer at academic medical publisher Thieme Group.

He was Director of Finance & Controlling at T‑Systems Switzerland for five years until 2018, when he left to become CFO at travel and tourism group STA Travel.

Alumni

Assurant

Braxton Carter

Appointment

Braxton Carter, CFO at TMUS, formally stepped down on 1 July 2020, as per a previous announcement (Deutsche Telekomwatch, #82), and was the day after confirmed to have taken on a Board of Directors seat at device insurance solutions player Assurant.

Assurant is a long-time handset protection and replacement services partner of TMUS (Deutsche Telekomwatch, #63 and #82).

Unified National Networks

Bernd Flack

Appointment

Former T‑Sys executive Bernd Flack was appointed CFO at Brunei's state‑owned telecoms player Unified National Networks.