Vladan Pekovic named Telekom Romania CEO in wake of OTE exit.
Affirmed Networks' Hassan Ahmed takes DTCP advisory role.
DT Europe CEO Dominique Leroy moves into another NatCo Board seat, this time in Greece.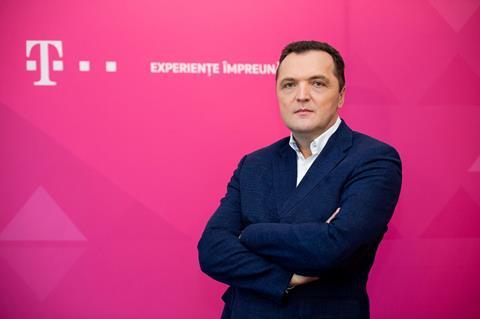 Group
DTCP continues to flesh out Senior Advisory Council.
Sophie Barends was named Senior Legal Counsel at Deutsche Telekom, with a focus on strategic litigation. Since joining the Group in 2017 she has been In-House Counsel for Competition Law.
Deutsche Telekom appointed Nicholas Hölting Vice-President (VP) of Labour Law, a slight change in focus from his previous role as VP of Labour Relations.
BuyIn: Deutsche Telekom and Orange's procurement joint venture BuyIn named Thomas Hollmann VP of Sourcing, Network Technology, Fixed Access & Optical Transport. Prior to the change, he was Head of the Sourcing Network Technology Team.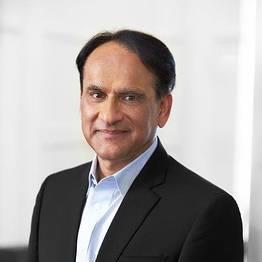 Group Development: Deutsche Telekom Capital Partners (DTCP) appointed Hassan Ahmed to its Senior Advisory Council — another in a string of additions. Ahmed co-founded Affirmed Networks, the wireless solution vendor that Deutsche Telekom invested in through the now-defunct T-Ventures fund in 2010, and that was acquired by Microsoft earlier this year (Deutsche Telekomwatch, #92). DTCP has been beefing the Senior Advisory Council in recent weeks. Orna Berry, 30-year venture capital veteran, and Adriel Lares, Fastly's Chief Financial Officer, have also been added in the past two months (Deutsche Telekomwatch, #98 and #99).
Clemens Köhler, former Senior Programme Manager at infrastructure arm Deutsche Funkturm, was named VP of Identity & Access Management at Deutsche Telekom.
Germany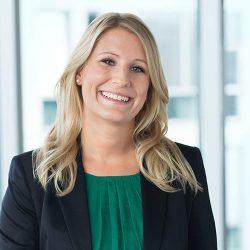 Telekom Deutschland officially integrated its wholesale customer experience team Digital Xperience on 1 November 2020. Lena Immel, formerly Senior Expert for Wholesale Digitalisation, will lead the team, reporting to Head of Wholesale Operation & Quality Jutta vom Hövel.
Gregor Logmin was named Head of Sales for Large Customers, West, at Deutsche Telekom Business Solutions. Previously, he was Squad Leader for Amazon Web Services Sales at T-Systems.
Peter Pastier, Head of Service Management, changed remit to become Head of Software Engineering at Deutsche Telekom IT Solutions Slovakia, the local unit of Telekom Deutschland's Deutsche Telekom Business Solutions division.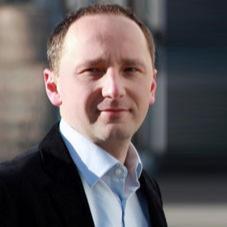 Europe
Greek NatCo makes a board swap with Dominique Leroy taking another director's spot; Telekom Romania appoints new CEO.
Greece: Dimitris Billis was named Deputy Director of Digital Experience Transformation at OTE Group. Previously, he was Deputy Director of Customer Experience & Loyalty Management.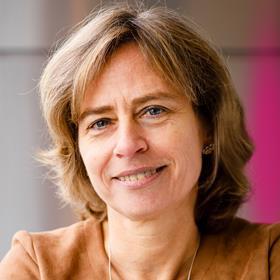 Dominique Leroy took up another NatCo board position, this time as a Non-Executive Director at OTE. She took Andreas Psathas' seat on the board after he resigned part-way through his tenure (set to expire in 2021). The appointment follows Leroy's appointment as CEO for Deutsche Telekom's Europe segment, replacing Telekom Deutschland-bound Srini Gopalan (Deutsche Telekomwatch, #95). Leroy also recently replaced Gopalan on the T-Mobile US Board, but sits alongside him on OTE's board.
OTE Group Board of Directors, November 2020

Source: OTE Group.

Michael Tsamaz

Chairman

CEO, OTE Group

Eelco Blok

Vice-Chairman and Independent Non-Executive Director

Former CEO, KPN

Dimitrios Georgoutsos

Independent Non-Executive Director

Professor of Finance, Athens University

Srini Gopalan

Non-Executive Director

CEO, Telekom Deutschland

Robert Hauber

Non-Executive Director

CFO, Europe, Deutsche Telekom

Dominique Leroy

Non-Executive Director

CEO, Europe, Deutsche Telekom

Charalampos Mazarakis

Executive Director

CFO, OTE Group

Kyra Orth

Non-Executive Director

Senior VP (SVP) of Top Executive Management, Deutsche Telekom

Vasilios Vassalos

Non-Executive Director

Professor of Computer Science, Athens University

Michael Wilkens

Non-Executive Director

SVP of Group Controlling, Deutsche Telekom
Sotiris Spanos was appointed Director of Network Infrastructure Development at OTE, a change from his previous role as Business-to-Business Technology Development Operations Director.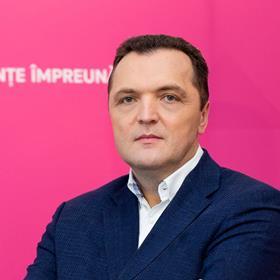 Romania: Telekom Romania appointed Vladan Pekovic CEO. Formerly the operator's Chief Technology & Information Officer (CTIO), Pekovic is a Deutsche Telekom veteran. Prior to joining Telekom Romania, he was CTIO at Montenegrin NatCo Crnogorski Telekom, and was before that Technology Factory Director at T-Mobile Poland. The move comes as Telekom Romania parent OTE confirmed it had reached an agreement to offload its majority stake in the Romanian operator to Orange Romania in a deal worth €497m (£446m).
Systems Solutions
Peter Hecht was appointed Marketing Director for Northern Europe at T-Systems. The Northern Europe region covers the Nordics and the UK. The move also saw Hecht added to the Northern Europe leadership team, headed by Managing Director Jesper Kryhlmand.
USA
Daren Bruschi, Director of Pricing & Proposal Development at Sprint pre-merger, was named Director of Legal Affairs at T-Mobile US.
Kendall McMahon was appointed T-Mobile Director of Measurement & Insights Partnerships. She joins the operator from US-based customer data analytics platform provider Lytics, where she was VP of Product Management.
Lori Samazin, former Operations Director and Chief of Staff at T-Mobile US' Chief Technology Office, was named Director of Economics, Vendor Management & Operations. Her remit covers in-house culture and people operations, as well as supporting business transformation initiatives across T-Mobile US' Product & Technology arms.
Patricia Lee Smith joined T-Mobile US as Director of Digital Business. She joins from digital publisher Full Beaker, where she was VP for Strategy & Growth, and has extensive digital media experience including time as VP of New Media at The Seattle Times and VP at online recipe book provider Allrecipes International.

Joseph Purnell is a Staff Reporter for TelcoTitans, contributing telecoms news analysis since 2019 as part of the TelcoTitans Editorial team.