Bedding-in of new Global Business Solutions organisation continues.
India-based development unit Deutsche Telekom Digital Labs remains in build-out mode, with Bharti Airtel alumni being tapped.
Detecon executives off to form new venture.
William Tal given digital strategy remit at T-Mobile for Business.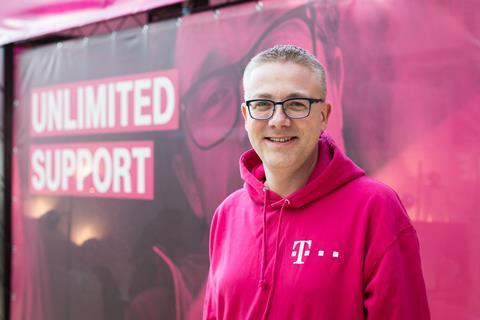 Group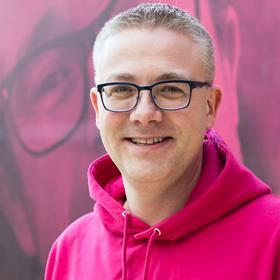 Johan Van Den Branden was appointed Director of Network Design for Fixed Mobile Convergence at T-Mobile Netherlands. He was previously Director of Mobile Network at the operator.
Germany
More job title changes following Deutsche Telekom Business Solutions re-calibration.
Sebastian Kints, former Finance Lead at Deutsche Telekom Global Business Solutions Switzerland, was appointed Vice-President (VP) of Finance. He joined DT from IBM in 2016. Also at the Swiss unit, Stefan Crome was named VP of Technology. He was Sales Lead at the unit, covering software-defined wide area networks (SD-WAN), virtual private networks, and security services prior to the change.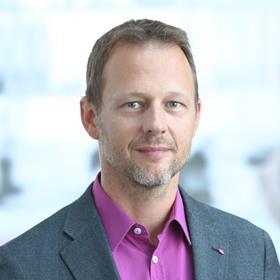 DT GBS continued its German regional VP Sales changes, this time with SvenSziedat named VP Sales for the west of the country. In the role he covers converged services for enterprise customers. Sziedat was VP of Business & Programme Management at T-Systems prior to the switch, where he had a focus on SD-WAN Alliances. Laura Kade recently made a similar move to VP Sales & Solutions Centre East, while Christian Schwalbe and Dirk Lukaschik also took on VP Sales roles in recent months (Deutsche Telekomwatch, 98).
Systems Solutions
Abrahamson marks another Digital Labs add, amid evident ramp-up in Group's Indian operations
T-Systems Mexico appointed Yair Castillo Garcia Head of Collaboration, with a focus on Microsoft's Office 365 solutions. Prior to the change, he was Transition Technical Team Lead at T-Systems Argentina.
Sanju Nair was brought to T-Systems as Head of Marketing for Digital Solutions. He joins from fibre specialist Sterlite Technologies, where he was Global Head of Marketing for Network Services & Software. Prior to Sterlite, he was Director of Strategy & Marketing at Cognizant, a long-time DT partner and systems integration provider.
Wende Thomas was appointed Head of Connectivity Engineering, a slight change of remit from his previous role as Head of Data Centre Network Engineering. He claims to lead a team of 60-plus people across Germany, Hungary, India, North America, and Slovakia in the new role, covering T-Systems' management information systems.
Accenture executive Sara Usieto joined T-Systems as Head of Finance & Controlling, Complex Deals. His team takes commercial responsibility for "complex" client wins in the pre-sales phase, with a view to improving profitability (a long-time T-Systems headache) and market success. It operates in Germany, Spain, and the UK. Usieto holds leadership for the Spain and UK.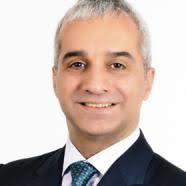 Waiel AlQaimi, Managing Partner at T-Systems consultancy arm Detecon, and Shadi Younes, Regional Director at the same unit, left to co-found what appears to be a new consultancy venture. Currently titled "confidential", the venture has a tech investment bent, according to the pair's LinkedIn profiles. Deutsche Telekomwatch has asked for further details.
Deutsche Telekom Digital Labs: Jonathan Abrahamson was named Executive Board Member at T-Systems' India-based development unit Digital Labs. He will hold the position in parallel to the Senior VP of Digital, Experience & Delivery, Europe role he took in May 2020. Abrahamson comes with experience in India's telecoms market, having prior to joining DT been VP of Digital Products & Online at Bharti Airtel (alma mater of Srini Gopalan, DT's former Head of Europe and current Chief Executive of Telekom Deutschland)..
Also at Digital Labs, Senior Engineering Manager Nitin Malhotra earned a promotion to become Director of Engineering. He too joined from Airtel when initially appointed Engineering Manager in 2018.
USA
Alternative coverage solutions swaps; digital strategy elevated at T-Mobile for Business; long-time Chief Counsel Lancetti departs.
Mishka Dehghan, VP, Strategy, Product & Solutions Engineering at T-Mobile US, was appointed to professional service provider Capgemini's Advisory Board.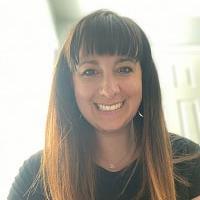 Amanda Todd, who was named Senior Director of Strategy & Planning for Advanced & Emerging Technologies at T-Mobile US in summer 2020, was added to the Missouri State University Advisory Board for her expertise in design thinking. She was T-Mobile US' Network Director of Finance Operations before the July switch.
In another update to T-Mobile US' three-pillar growth strategy, William Tal was named Director for Digital, Strategy & Evolution at T-Mobile for Business, the operator's enterprise arm. He joined the carrier from rival Verizon Communications, where he was Head of Product Experience & Delivery, with a focus on enterprise products and solutions.
T-Mobile US rejigged its regional alternative network coverage leadership. Terry Sharber was named Director of Alternative Coverage Solutions in the operator's southerly region. He was formerly Senior Manager for Systems Design & Strategy. Naveen Francis was afforded the same title in the central region, having previously been Iowa Market Manager for Engineering & Operations. "Alternative coverage solutions" appear to include the operator's radio frequency engineering remit and IP-based GSM solutions.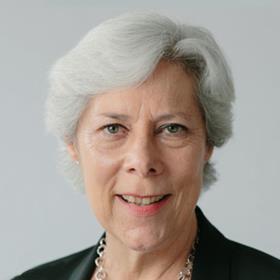 Luisa Lancetti retired from her role as Chief Counsel for Law & Policy at T-Mobile US, a position she has held for the past decade. A replacement has not been named.

Joseph Purnell is a Staff Reporter for TelcoTitans, contributing telecoms news analysis since 2019 as part of the TelcoTitans Editorial team.