Departures include T-Systems Netherlands CFO and Group TV platform development lead.
Deutsche Telekom bolsters EU policy efforts.
Former Telekom Deutschland boss joins board of telco IT player LotusFlare.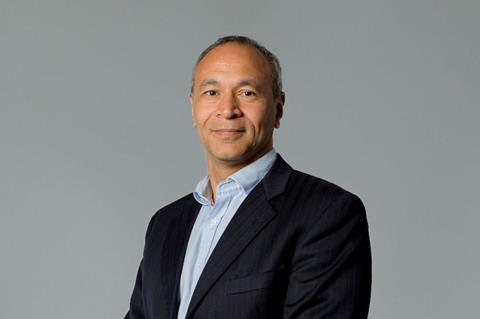 Group
Sailesh Kumar Chaudhary was appointed Vice-President (VP), Self Service Platforms & Go-to-Market at Deutsche Telekom. The move marks a slight change from his previous position as interim VP, Customer Platforms. In the new role, Chaudhary will promote and implement the Group's digital platforms across consumer and enterprise segments, with a focus on the Europe division.
Deutsche Telekom added experience to its Brussels office with Grania Holzwarth, its new Head of EU Competition Policy. She was formerly Legal Counsel for Competition Policy at the Group's Brussels Representative Office, and has been Legal Counsel across a number of Group entities since joining in 2001.
Janine Rensmann was named VP, Restructuring Management for Deutsche Telekom's Technology & Innovation division. She was previously VP, Human Resources Business Partner Delivery for the same unit.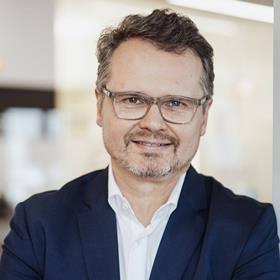 Deutsche Telekom VP of TV Delivery, Technology & Innovation Marcus Schwarze left the Group after being appointed Chief Operating Officer (COO) and Managing Director at systems integrator Qvest Group. During a 20-year tenure at Deutsche Telekom Schwarze helped lead IPTV service development and cloud-ification of the operator's European TV platforms.
Germany
Benjamin Bastians, Head of International Internet of Things (IoT) Sales at Deutsche Telekom IoT, added Automotive sales to his remit.
Andre Kawarth was appointed VP, Small- and Medium-Size Enterprise Sales for Telekom Deutschland's Mid-West region. This is a slight pivot from his previous position as VP, Sales & Solution Centre for the West region.
Andrea zur Nieden was appointed VP, Broadband Funding at Telekom Deutschland. She was previously VP, Real Estate Asset Management for the NatCo.
Telekom Deutschland named Matthias Pelger VP of Customer Finance for its Consumer business. He was previously Head of International Process Management.
Systems Solutions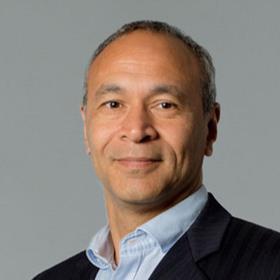 T-Systems Netherlands (T-Sys NL) Chief Financial Officer (CFO) Frank Budwilowitz left the Group. He was appointed CFO at Levi9 Technology Services, sitting on the Board of Directors under Chief Executive (CEO) Pien Oosterman. Budwilowitz spent two years at T-Sys NL as VP, Finance & Controlling and CFO. His replacement has not yet been named.
Juergen Eschweiler, VP of Global SAP Sales at T-Systems, and Markus Blumenschein, Head of Point of Production at T-Systems Brazil, both left to found IT offshoring provider EB-ISCO. Eschweiler will serve as CEO at the German business, while Blumenschein will lead the Brazilian counterpart.
Mauro Guzelotto, Director of Private Cloud & Platform Services at T-Systems USA, was appointed Director of Managed Services Operations.
T-Systems poached Capgemini's Gökay Ilgin to lead its Competence Centre IT with a focus on Chemical & Pharma clients. At Capgemini, he was Head of IT Workplace Platforms for pharmaceuticals giant Bayer.
Europe
Magenta Telekom named Matthias Christ VP of Business Marketing — a step up from his former role as Head of Business Product Management. He joined Magenta in 2018 after three years as a self-employed strategy consultant, prior to which he was Group Head of Marketing & Sales at Australian investment player Tulla Group.
Also in Austria, Magenta named Michal Lagan Head of IoT. Prior to the move Lagan was Head of Marketing at IoT connectivity software provider MAVACO, and was responsible for IoT connectivity sales at Freeeway before that.
USA
T-Mobile US enterprise arm T-Mobile for Business named Sam Affolter Director of Pricing Strategy. He joins the NatCo from Liberty Mutual Insurance, where he led the Agent Research & Innovation team.
Mark Foster, Senior Client Director for IoT in T-Mobile US's West region, left the operator to join rival US Cellular as Director of IoT.
T-Mobile US VP of Technology Development & Strategy Karri Kuoppamaki took a direct promotion to become SVP. He joined the operator from Nokia in 2013, where he was Head of Technology for the kit maker's Africa region.
Alaina Lovera was appointed Creative Director at T-Mobile for Business. She joins from marketing agency dentsu mcgarrybowen, where she was Group Managing Director.
Heather Ratcliffe was named Senior Director for IT Risk & Compliance, a step up from her role as Director of Product & Technology, Data Protection & Compliance.
Geetha Shankar joined T-Mobile US as Director, Consumer Strategy & Analytics. Previously she was Manager of Operations Planning & Strategic Initiatives at American Airlines, during which she increased usage of big data analytics.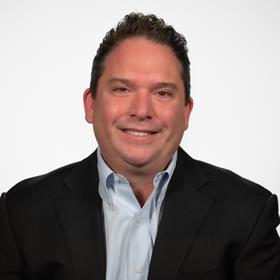 Alumni
Former T-Mobile US VP, Supplier & Product Management Paul Chapple was named SVP of Retail Wireless Product at rival Dish Network. He left T-Mobile US in 2019 to join Vodafone UK as Director of Mobile Products & Services, before leaving for Dish in late-2020. At Dish, he reports to Group President for Retail Wireless and COO John Swieringa. Swieringa said Chapple's appointment will aid the development of Dish's "cloud-native 5G network".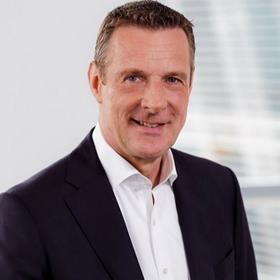 Former Telekom Deutschland CEO Niek Jan van Damme was added to the Advisory Board at IT platform provider LotusFlare. Since leaving the operator in 2017, he has also taken a non-executive directorship at Telstra.

Joseph Purnell is a Staff Reporter for TelcoTitans, contributing telecoms news analysis since 2019 as part of the TelcoTitans Editorial team.