T-Mobile US appoints Callie Field Chief Customer Experience Officer, one of three new C-suite appointments.
T-Mobile Czech Republic CEO brings in old friend Bellassai to replace outgoing Bóna as Commercial lead.
Networks! rejigs Advisory Board.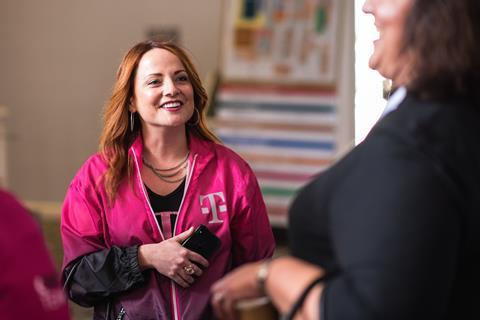 Group
Human Resources & Legal Affairs: Nicole Hörl Muñoz was named Vice-President (VP), Top Executive Development at Deutsche Telekom. She has joined from German business travel specialist HRS Group, where she was Global Head of People Development. She has also worked in human resources (HR) at Barclaycard and Hilton in the past.
Alex Visser was appointed VP of Group Development, a change from his previous position as Senior Manager of Portfolio and Mergers & Acquisitions Strategy. He joined Deutsche Telekom in 2013 from Capgemini, where he was Senior Strategy Consultant for Telecoms, Media & Entertainment.
Technology & Innovation: At Deutsche Telekom Services Europe (DTSE), the Group's finance and HR shared services division, Jan-Peter Hazebrouck was named VP, Technology Transformation Management for the Technology & Infrastructure segment. The role also puts Hazebrouck in charge of agile transformation projects at Deutsche Telekom Headquarters and the DTSE goes Agile transformation project, he added in a LinkedIn post. He was Senior VP (SVP) of Supplier Management at DTSE prior to the change.
Martin Pliete, former Personnel & Process Management lead at Deutsche Telekom, was appointed VP of Processes & Documents at DTSE.
Group Development: Ron Jacobs was named Director of Strategic Projects at T-Mobile Netherlands. He previously held a number of senior positions focused on integration projects, including the Tele2 merger in 2017.
Germany
DTGC: Deutsche Telekom Global Carrier appointed Federico Homberg Head of Business Development & Innovation, with a focus on blockchain. He was formerly Head of Commercial Roaming Business Development.
Europe
Austria: Franziska Martinek was named Head of Marketing & Business Development for Internet of Things & Smart Living at Magenta Telekom. She has been at the NatCo since 2008, when she joined from rival Three Austria.
Croatia: Hrvatski Telekom appointed Jurica Becic Director of Cloud Infrastructure. He joined Hrvastki Telekom two years ago as Head of ICT, having left Croatian automotive supplier AD Plastik Group where he was Chief Information Officer (CIO).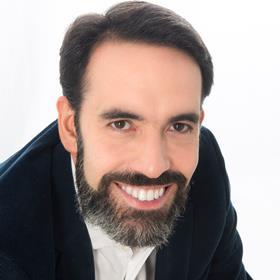 Czech Republic: Maximiliano Bellassai was named Chief Commercial Officer (CCO) at T-Mobile Czech Republic, replacing Juraj Bóna. Bellassai was previously VP of Mobile Business Unit at Tigo Colombia, and CCO at Tigo Paraguay prior to that. While in Paraguay, he worked alongside then Chief Executive (CEO) José Perdomo Lorenzo, who is now CEO at T-Mobile Czech Republic. "He is a strong performance-oriented professional leader, successfully delivering the 'magic triangle' of customer satisfaction, financial results and engagement of employees", Perdomo Lorenzo said. Bóna has not confirmed his next role.
Arslan Javed was appointed Head of Analytics & Insights at T-Mobile Czech Republic and sister NatCo Slovak Telecom. He will lead on artificial intelligence, big data, and customer insights at the pair. Javed has held a number of senior positions across Telenor Group, most recently as SVP, Products & Marketing at Thai subsidiary dtac.
T-Mobile Czech Republic drew Jakub Ludvík from Teva Pharmaceuticals, where he was Chief Security Officer for the Baltics & Nordics. The NatCo has appointed him Head of Corporate Security.
Poland: Paulina Rekosz, Director of Corporate Strategy & Project Portfolio Management at T-Mobile Poland, and Marcin Ney, Director of Mobile Network Development at Orange Poland, were added to the Supervisory Board for Networks!, the two operators' infrastructure-sharing joint venture. They have replaced Edyta Rafalska, T-Mobile Poland's 5G Programme Director, and Leszek Lis, Chief Operating Officer at Polish network technology provider TP Teltech.
Deutsche Telekom Pan-Net: Gergely Mihalka was appointed VP for Services & Operations at the Group's European shared platforms unit Deutsche Telekom Pan-Net. He has joined from security software provider LogMeIn, where he was Senior Director of Engineering. Prior to that, he spent nearly two decades at Nokia, most recently as VP, Software Development & Operability.
Systems Solutions
Alexis d'Argentré joined T-Systems France as Business Development Director. Most recently he was Sales Director at financial investment advice provider FundShop. Prior to that, d'Argentré was Global Account Manager for Amazon Web Services' AXA and BNP Paribas accounts.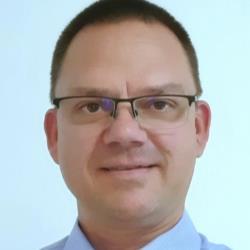 Michael Mowinski, Senior Manager of Airside Systems at airport management services provider Fraport, joined T-Systems as Director of Airports & Air Traffic Management (ATM). In a similar appointment, Edgar Zillar was named Director of Strategy & Partner Management, with a focus on airports. T-Systems offers a portfolio of ATM products under its "modular" airport management package.
USA
T-Mobile US named Will Adams VP of Strategic Policy & Planning, having drafted him from regulator the Federal Communications Commission, where he was Legal Advisor specialising in Wireless. Adams is a former Morgan Stanley consultant and has spent much of the last two decades in the US public sector, focused on political strategy communications. Roles have included Communications Director for the US House of Representatives and Political Director for conservative advocacy agency Koch Network.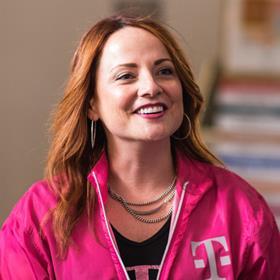 A trio of C-Suite appointments were announced by T-Mobile US CEO Mike Sievert in early-March 2021. Google's Marcus East was named Chief Digital Officer (CDO); Callie Field was promoted to the position of Executive VP and Chief Customer Experience Officer; and Brian King, former Chief Operating Officer at the Un-Carrier, was appointed Chief Information Officer. The moves came alongside news that incumbent Chief Information & Product Officer Cody Sanford will leave T-Mobile US to "pursue new opportunities".
Sagar Kshirsagar was named Director of Advertising & Marketing Solutions at T-Mobile US, a direct promotion for the former Senior Manager.
T-Mobile US VP of HR Rhoda Milam was appointed SVP for the operator's HR Partner division, responsible for T-Mobile employee lifecycle support.
Jim Robertiello was appointed VP, Wholesale Sales for the USA at mobile virtual network operator Lycamobile Group. Robertiello was Regional VP for New York and Market Director for Metro by T-Mobile, the operator's budget offering.
Alumni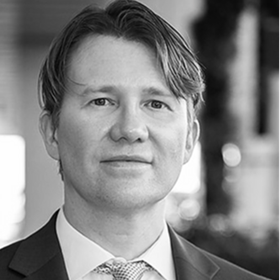 Former Sprint and T-Mobile US executive Robert Hackl was added to the Advisory Board of software and integration provider mce Systems. Hackl left Sprint in early-2020 as SVP Business Transformation & Analytics for Handset Financing & Insurance. He also spent time at T-Mobile US as SVP Channel Management until 2013, before leaving for Vodafone Germany as Chief Operating Officer.
René Mulder, one-time Managing Director (MD) and VP, Sales of T-Systems Switzerland, was appointed Country Head and MD for IT processes specialist Wipro's Swiss operations. Prior to joining Wipro, Mulder was MD at DWC Technology Switzerland.

Joseph Purnell is a Staff Reporter for TelcoTitans, contributing telecoms news analysis since 2019 as part of the TelcoTitans Editorial team.