American NatCo's Chief Marketing Officer Matt Staneff exits, paving the way for evolved brand and communications strategy.
Group compliance lead Mackert reportedly exiting.
Czech NatCo confirms leadership for newly-unified Enterprise division.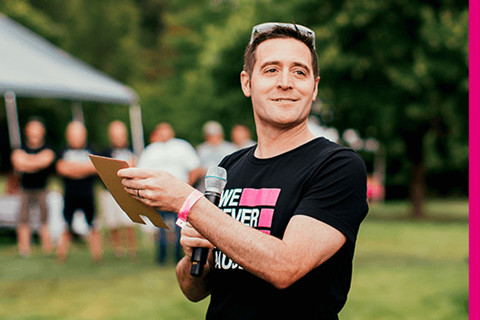 Group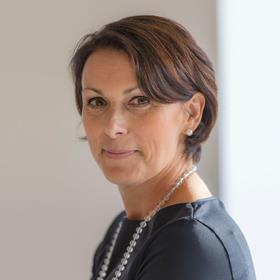 Manuela Mackert, Chief Compliance Officer at Deutsche Telekom, was said to be leaving the Group. Handelsblatt cited sources in "corporate circles" as claiming that negotiations are ongoing on the terms of her exit. Deutsche Telekom has not commented on the claim. Mackert has been in the position since 2010.
Germany
Nicholas Nikrouyan was appointed Vice-President (VP), Voice & Mobile Solutions at Deutsche Telekom Global Carrier. For the past year he worked for his own business consultancy, and was Chief Commercial Officer (CCO) and Chief of Staff at voice and messaging services provider Vox Carrier before that.
Telekom Deutschland's top-team reshuffle, instigated by CEO Srini Gopalan, continued. Dimitrios Rizoulis, formerly VP of Strategy & Transformation at Group-level, was named Senior VP (SVP), Business-to-Business (B2B) Strategy & Transformation at Telekom Deutschland.
Europe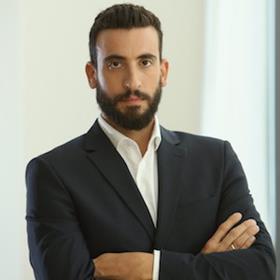 Christos Fouskoudis was appointed CEO of Cosmote Payments, the team behind OTE Group's m-money service, first announced in 2018 (Deutsche Telekomwatch, #75). Prior to the appointment Fouskoudis was Executive Director of Technical Service & Implementation for Fixed & Mobile at OTE. Cosmote Payments has not yet launched, but an application programming interface is available for third-party providers to "onboard" and access a testing environment.
Clemens Hochholdinger is to leave Magenta Telekom at the end of August after eight years at the operator. In a LinkedIn post, the Head of Wholesale said he had "decided it is time for new challenges" but not yet "selected" his next employer. Hochholdinger's departure follows that of his superior, former CCO and Managing Director (MD) of the operator's B2B segment Maria Zesch, who was replaced by Werner Kraus in June (Deutsche Telekomwatch, #104).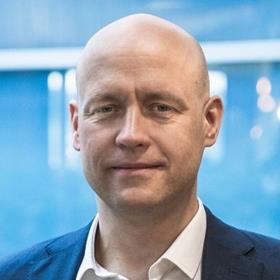 Lubos Lukasik was named CCO for T-Mobile Czech Republic's Enterprise division. The "newly formed" division, Lukasik said, has taken responsibility for the NatCo's clients across the previously disparate SMB (small- and medium-size busines) and Corporate & Government segments. Lukasik was previously Director of the latter. The creation of a unified Enterprise division follows a change at the helm of the adjacent Consumer division. Maximiliano Bellassai was named the unit's CCO in March 2021, when he replaced Juraj Bóna (Deutsche Telekomwatch, #103).
Systems Solutions
Stefan Wilhelm, Managing Partner at the Group's in-house consultancy Detecon USA, left his position to found Stillwater Cove Ventures. Wilhelm joined Deutsche Telekom in 2000 as a business innovation consultant, rose to VP of Group Strategy, and then pivoted to Detecon in 2011. Thomas Switala, formerly Associate Partner at Detecon USA, has filled Wilhelm's shoes as Managing Partner.
USA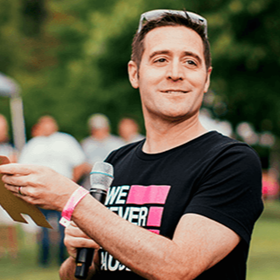 A shake-up at T-Mobile US' marketing function led to a number of tweaks to the remits of senior figures, and Chief Marketing Officer (CMO) Matt Staneff announced his departure from the NatCo. Staneff has not confirmed his next role, but will "take some time off" before making a move. He was appointed CMO in June 2019, covering the T-Mobile and Metro by T-Mobile brands, as well as marketing for the Home & Entertainment and T-Mobile for Business segments. A direct replacement has not yet been named, but a T-Mobile spokesperson told Fierce Wireless that Staneff's exit will make way for the operator to "evolve the way it supports its three lines of businesses" — namely, Consumer, Emerging Products, and T-Mobile for Business. The so-called evolution will see a "single organisation" oversee the operator's brand and communications function.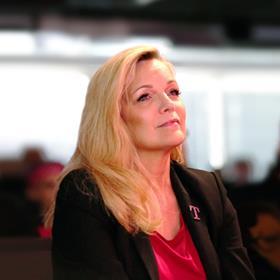 The news was followed by a change in title for Chief Communications Officer Janice Kapner, who is now Chief Communications & Brand Officer with a remit covering all three lines of business. Peter DeLuca, meanwhile, was named Chief Creative Officer, a step up from his previous role as SVP, Brand Advertising & Communications.
Alumni
David Allen, T-Mobile US Wireless Operations Director until October 2020, was appointed Chief Operating Officer at US-based managed Wi-Fi provider Spot On Networks. He has joined from Transit Wireless, where he was VP, Business Development.
Matthias Hansen was appointed Group Chief Technology Officer (CTO) at Domino's Pizza Enterprises, the Australian franchise of the takeaway chain. He was Executive VP of Customer Relationship Management (CRM) Systems at Deutsche Telekom Europe until 2007, when he left for utilities provider Centrica. Most recently, he was Group Chief Information Officer (CIO) at smart alarm developer Verisure.
Douglas Lynn, VP of Corporate Development at Sprint until September 2020, was appointed Chief Financial Officer at Rivada Networks. Lynn played "key roles" in the T-Mobile US merger with Sprint, including supporting the sale of prepaid mobile subsidiary Boost to Dish Networks, which became a government-mandated element of the deal.
Till Stenzel, former MD for Advisory at Deutsche Telekom Capital Partners (DTCP), co-founded Funkelfeuer, a business consultancy focused on sustainability strategies. Stenzel left DTCP earlier in 2021 to join Amsterdam-based energy industry investment fund SET Ventures as Venture Partner, a position he still holds.
Former T-Mobile US CIO Robert Strickland was added to the Advisory Board for enterprise CRM platform provider Globys. Strickland currently sits on the boards of a number of technology companies, as well as being a Partner at CMO Consulting Group and CEO and Founder at management consultancy M37 Ventures. Globys lists Deutsche Telekom among its clients, alongside Orange, Telus, and Vodafone Group.

Joseph Purnell is a Staff Reporter for TelcoTitans, contributing telecoms news analysis since 2019 as part of the TelcoTitans Editorial team.