BuyIn draws another DT executive to its ranks, appointing Rubas as MD and CFO.
New B2B structure prompts top‑level changes at T‑Systems, Telekom Security, and Deutsche Telekom Global Business Solutions.
T-Mobile US changes continue as part of Sprint consolidation.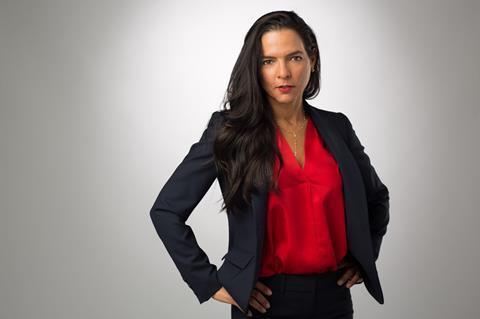 Deutsche Telekom Group
DTCP taps HT for Banerjee; FreeMove appoints Grosse‑Onnebrink for DT insight; and Michael Rubas takes the BuyIn Managing Director job.
Deutsche Telekom Capital Partners (DTCP) named Debanjan Banerjee Operating Partner. He has been in high‑level posts at BT, DT, and Vodafone in the past ten years — most recently as Director of Product & Customer Experience at DT's Croatian NatCo Hrvatski Telekom (HT), with a focus on fibre and big data products. He simultaneously held the Vice‑President (VP) of European Investment Monetisation position for DT, a role he has now dropped.
Sailesh Kumar Chaudhary, former Executive Head, Digital Product at DT, was named VP for Customer Platforms on an interim basis. In recent months Chaudhary has been particularly focused on OneApp, DT's cross‑NatCo customer self-care platform.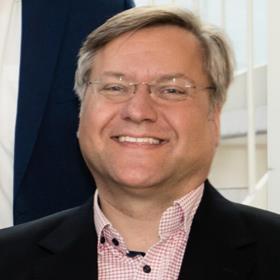 DT's VP for Strategic Vendor Portfolio Management Denis Gautheret left the Group. For the past several months he has been Chief Operating Officer at Stickel Mediation, a management consultancy he has co‑founded, and he has apparently now taken on the role full‑time. At DT, Gautheret managed a portfolio of "more than 200 suppliers".

Poste Italiane poached Luigi Migliaccio from DT, naming him Head of Customer Operations. He was previously Senior VP (SVP) of Voice, Data & Messaging for DT's International Technology & Service Delivery arm, as well as VP of Service Delivery for Pan‑Net.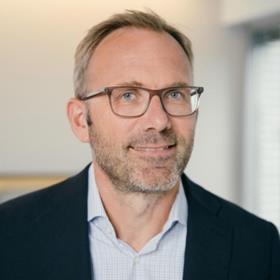 Michael Rubas departed DT after around two decades with the Group, most recently as SVP of Human Resources (HR) Planning, Digitisation & Operations. He has moved to DT and Orange's procurement joint venture BuyIn in a multi-faceted role as Managing Director (MD), Chief Financial Officer (CFO), Chief HR Officer, and General Secretary. It is not clear what position, if any, former‑BuyIn CFO and General Secretary Antoine Guilbaud has taken.
Katharina Sigel, who an executive at consultancy Iskander Business Partner, was appointed DT's VP for Customer Experience & Communication. Previously, she has spent time at rival Vodafone Germany as a Project Lead for Customer Value Management (CVM).
Germany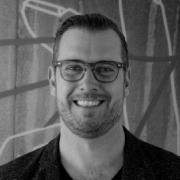 Stefan Grosse‑Onnebrink, DT Business Solutions VP for Mobile Sales, was added to the Management Board of DT‑backed roaming and enterprise services alliance FreeMove. Sitting alongside representatives from Telecom Italia, Telia, and Orange, Grosse‑Onnebrink will oversee day‑to‑day management of the alliance and offer DT‑specific insight for its account management.
Ken Salter was named CFO and Head of G&A, UK & Nordics, at Deutsche Telekom Global Business Solutions (DTGBS). He was previously Senior Commercial & Engagement Manager at T Systems International.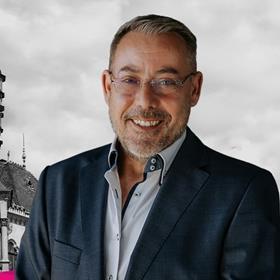 Andreas Truls was appointed Managing Director of DT IT & Telecommunications Solutions, formerly part of T‑Systems Slovakia. He was VP of Managed Infrastructure Services & Private Cloud at T‑Systems Malaysia prior to the switch.
Niels Vestergaard was named Head of Service Delivery at Deutsche Telekom Nordic, GBS' Denmark-based subsidiary for the Scandinavian region. He previously worked as a Service Delivery Manager for T‑Sys' IKEA account, a position that has not yet been filled.
Europe
T‑Mobile Poland (TMPL) appointed Monika Litwiniec its Head of Internet of Things (IoT) Solution Design, a change in focus from her previous role as Machine‑to‑Machine Senior Solution Designer.
Ivan Stankovic was named Head of IT Infrastructure & IT Security Services at Crnogorski Telekom. Also in Montenegro, Tanja Bokan was named Head of Digital Transformation, a slight change from her position as Head of Business‑to‑Business (B2B) Marketing.
At Hrvatski Telekom, Robert Fitoš was named Head of B2B Planning, Steering & Business Intelligence. He was Group Leader for CVM prior to the appointment.
Zoltan Pandi was appointed Head of Investor Relations at Magyar Telekom. He joins from oil and gas business MOL Group, where he was Commercial Lead for Mergers & Acquisition Finance.
Andrea Pravdova was named Head of People Operations & Contact Centres for sister NatCos Slovak Telekom and T‑Mobile Czech Republic (TMCZ). She joins from automotive seating manufacturer Adient, where she was Payroll Country Lead for Slovakia.
Systems Solutions
Reworked B2B play means changes across T‑Sys.
Former Senior Quality Process Manager Klára Aulitisová was appointed Head of Bid & Solution Management at the DT Systems Solutions Slovakia, the T‑Sys presence in Slovakia.
Reinhard Bertram, former VP for Security Consulting at T‑Systems (T‑Sys), left the Group. He has not yet confirmed his next move. Given Telekom Security's recent independence from T‑Sys, Bertram told Deutsche Telekomwatch that it was "time for me to move on into a new challenge where I can influence the development of an IT driven business in a secure and business oriented manner". In particular, Bertram noted that the new Telekom Security setup is purely security‑focused, a format that would preclude the more "holistic" approach he hopes to take in his next role.
T‑Systems Austria appointed Mario Hartleb its new Head of Unix, Linux & Managed Container Services for the unit's Alpine region. His previous role was Head of Customer Unit International and Citrix & Microsoft Services.
USA
Changes across TMUS continue: several swaps at director‑level across all departments.
Jim Blundell was named National Director for State Legislative Affairs at T‑Mobile US (TMUS). He had been Senior Manager of the same department prior to the appointment.
TMUS named Katey Chamblin VP of Planning, Go-to-Market & Operations. She was previously VP of Enterprise Delivery, and held similar titles at Sprint pre‑merger.
TMUS gave Rusty Johnson a bump to Senior Director of Reverse Operations & Partner Management, having previously been Director of the same remit.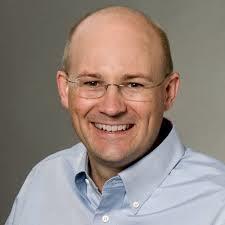 Former TMUS Senior Director for IoT & Smart Home Solutions Rusty Lhamon was appointed Sales Director at broadband networking solution provider Sercomm Technology.
Rod McWilliams joined TMUS as Director of Business Continuity & Crisis Management. The role includes a public relations remit. Prior to the appointment, McWilliams was Business Continuity Manager for US retailer Academy Sports + Outdoors.
Former Sprint Senior Counsel Karen Michaels confirmed her TMUS role to be VP of Legal Affairs for the operator. Specifically, her remit covers the Emerging Products, Home & Entertainment, International, IoT, International, and Wholesale departments.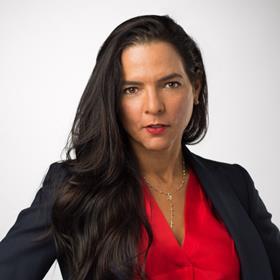 Zaida Nuñez, who was Director of Operations & Channel Strategy for Sprint before the merger, was given a broader title at TMUS: Director of Strategy & Planning. Nuñez said the role will mean responsibility for budgeting, planning, and operating model alignment.
AnkitSharma, Senior Marketing Manager for Commercial Financial Strategy & Partnerships at TMUS, was named Director of Consumer Products & Services Strategy.
TMUS Director of End‑to‑End Customer Experience Gary Tondini announced his departure from the operator. He has not yet confirmed his "next challenge".
TMUS Director of Portfolio Credit Risk Management, Data & Analytics Thushan Wijesinghe pivoted in his focus, having been handed the title Director of Data Science/Modelling, Business Intelligence & Data Engineering.
Alumni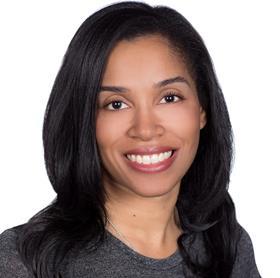 Sarah Bond, Corporate VP for Microsoft's Gaming Ecosystem, was added as a Board Member for cloud software provider Zuora. Zuora appears to be in a growth drive, supported by wholesale changes to its leadership: a new CFO and various new VPs have been appointed in the last two months. Before joining Microsoft, Bond was SVP for Emerging Businesses at TMUS.

Joseph Purnell is a Staff Reporter for TelcoTitans, contributing telecoms news analysis since 2019 as part of the TelcoTitans Editorial team.