Deutsche Telekom's Internet of Things business actions near-complete top-team rejig.
MD Dennis Nikles remains at the helm, but with new commercial, finance, product, and technology leaders in tow.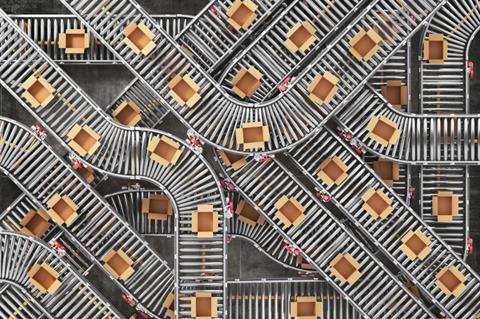 Deutsche Telekom IoT Managing Director Dennis Nikles enacted a series of changes at the IoT business, with new commercial, product, and technology leads lined up.
Christian Falter has been named Chief Technology Officer and Chief Financial Officer Claudia Moritz has left the unit.
Recent weeks have also seen the business appoint a new Chief Product Officer, in Andreas Reich, and bring in Ralf Schikiera as Chief Commercial Officer.
Falter joins Deutsche Telekom IoT from DT's centre, where he was Vice-President for Access & Core Services, focused on the Group's mobile networks in Germany and Europe. Falter replaces Thomas Lips, who has not confirmed his next step.
Moritz has left the unit for Telekom Deutschland, where she is now Head of Mobile Wholesale. Moritz joined DT IoT shortly after Nikles was appointed Managing Director. Her replacement has not been named.
Reich's appointment as Chief Product Officer and Head of IoT Portfolio sees him pivoting from a Head of Strategy Execution role. It appears that Reich has replaced Sascha Fassmann, who was product head until leaving in May for a Group role. He now leads Product at the Cloud Centre of Excellence.
New Commercial chief Schikiera was previously Head of IoT Sales, having been at the Group in various sales roles for nearly three decades.
Deutsche Telekom IoT was spun out from T-Systems in July 2020, and put under the guardianship of German NatCo Telekom Deutschland, in a move designed to give it more freedom to pursue growth initiatives. Nikles took the helm the following year. It has signed a number of partnerships in recent months as it builds out its portfolio of products and services.
A transatlantic relationship with T-Mobile US to launch the international enterprise services offering T-IoT. The joint service provides a common pricing and support platform for NB-IoT, LTE, LTE-M, and 5G-based IoT deployments in the USA, Europe, and elsewhere.
Water data specialist divirod for sensors that record water levels and weather monitoring (Deutsche Telekomwatch, #110).
Sewage inspection experts Kummert for remote inspection technology (Deutsche Telekomwatch, #111).
Health tech manufacturer Biotronik, for connected pacemakers.
Smart cities service provider Omniflow to develop a "smart" solar- and wind-powered lamppost (Deutsche Telekomwatch, #112).
Module manufacturer Murata and semiconductor company Nowi to launch a micro energy-harvesting NB-IoT module, utilising Deutsche Telekom's nuSIM technology.
Satcomms challenger Skylo Technologies on the T-IoT international IoT connectivity service (Deutsche Telekomwatch, #116 and passim).