Group changes include Rontogianni's departure and top-level changes at MobiledgeX.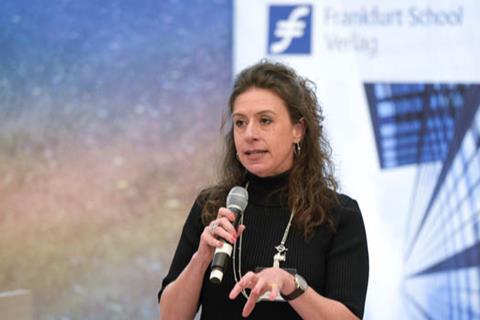 Company
Executive
Activity
Details
Source: DT, various.

Group

Melanie Lynam-Smith

New role

Melanie Lynam-Smith, formerly Deutsche Telekom's (DT) Senior Innovation Portfolio & Investment Manager, was named Head of E‑Service for enterprise customers.

Maria Rontogianni

Departure

Maria Rontogianni, the Group's Senior Vice-President (SVP) for Audit & Risk Management, left DT to join Greek Alpha Bank as Group Internal Auditor. She also left behind her Group Chief Internal Auditor position at OTE.

Technology & Innovation

Deutsche Telekom IT

Marijke Kist-Koolen

New role

Internal services arm Deutsche Telekom IT named Marijke Kist-Koolen Head of API Portfolio Management and API & Service Factory. She was previously VP and Lead Architect for Telekom Deutschland's Business‑to‑Business operation at Deutsche Telekom IT.

USA & Corporate Development

MobiledgeX

Fredrik Borgstrom

Appointment

Fredrik Borgstrom was appointed Director of Business Development at DT spin‑off MobiledgeX. He joined from emerging business consultancy cyborgstrom, where he was Managing Director. Prior to that, Borgstrom was Engagement Director at Ericsson.

Michael Lochead

Appointment

Michael Lochead was named MobiledgeX's VP of Customer Success. He joined from Scalr, an enterprise cloud management platform provider, which he co-founded.