New year is a time of change for various senior executives.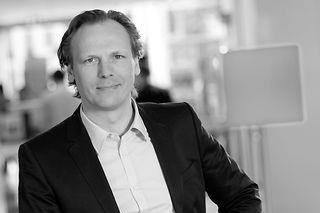 Company

Executive

Activity

Details

Source: DT; various.

Group

Hans-Christian Schwingen

Departure

Deutsche Telekom (DT) Chief Brand Officer Hans-Christian Schwingen (left), who has been developing the T brand for twelve years, is to step down in April 2020.

Group Chief Executive (CEO) Timotheus Höttges praised Schwingen's contribution to the DT brand and various digital initiatives, but said the Group was ready for a "new creative impulse".

This will come in the form of Ulrich Klenke (right), formerly Senior Marketing Associate at Volkswagen. DT stressed that Klenke will bring experience with major automotive brands, as well as agency experience in the telco industry (possibly a reference to Klenke's previous spell as CEO of Ogilvy Germany). DT's presence on social media is expected to be a major focus for Klenke. Images: Deutsche Telekom.

Ulrich
Klenke

Appointment

Mladen
Mitić

Appointment

Mladen Mitić was appointed Head of Business-to-Business, Europe. He was previously Senior Vice-President (SVP) of Marketing at Danish telco TDC Group, and before that had a ten‑year spell at Telenor Norway.

Pablo
Brito

Appointment

Ericsson executive Pablo Brito was appointed VP of Lead Partner Management at DT. While at Ericsson, Brito was Chief Technology Officer (CTO) of the vendor's Vodafone Germany account. He previously had nine years in director roles at Huawei Technologies.