Group people movements to April 2020 include Höttges adding to his external seats, and a new DT Services VP.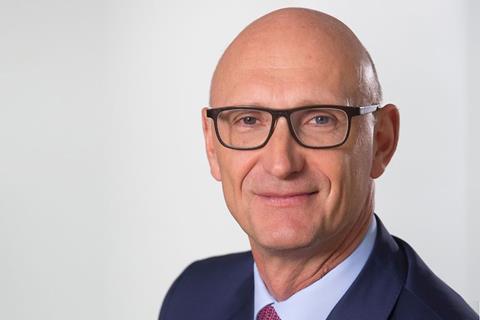 Company
Executive
Activity
Details
Source: Deutsche Telekom, various.

Board of Management

Timotheus Höttges

External appointment

Deutsche Telekom (DT) Chief Executive (CEO) Timotheus Höttges is standing for appointment to the Supervisory Board of automotive manufacturer (and frequent Group partner) Daimler, prospectively replacing Paul Achleitner, Chairman of Deutsche Bank. The proposed appointment is due to be ratified by shareholders in April 2020. The move would add to Höttges' existing seats on the Supervisory Boards of football club FC Bayern München and consumer goods player Henkel.

Finance

Daniel Wenzel

New role

Deutsche Telekom Services Europe named Daniel Wenzel Vice-President (VP) of Human Resources (HR) Service Design & Digitalisation, a step up from his previous role as HR Digitalisation Program Lead.

Legal Affairs

Mark Vasic

New role

Mark Vasic, Senior Manager of International Regulatory Affairs, jumped to become Head of the department.

Technology & Innovation

Jan Morgenthal

New role

Former Tribe Lead for Smart Dialogues Jan Morgenthal was appointed Head of Digital Services at DT, where he will continue development of chat, messaging, and smart-speaker products.

Borislav Tadić

New role

Borislav Tadić, VP of Business Management Systems & Transformation at DT, was named Senior VP (SVP), North Region, of Technology.

USA & Corporate Development: ngena

Yavor Nedkov

New role

Yavor Nedkov was named Head of Quality Assurance at the DT-germinated Next Generation Enterprise Network Alliance. He was previously Co‑Lead of Business IT.

USA & Corporate Development: T‑Mobile Netherlands

Robert Jelinek

Departure

T‑Mobile Netherlands Chief Financial Officer (CFO) Robert Jelinek will step down on 1 May 2020, to be replaced by Gero Niemeyer, the current CFO at Austrian NatCo Magenta Telekom (MT AU). Jelinek is leaving the Group to "take up a new challenge", which is as yet unconfirmed. Niemeyer has been replaced by group executive Philipp Pohlmann.