People movements include: Mark Kemp, Danjin Saletovic, Olivia Schauerhuber, Igor Serafimovski, Frantisek Mala, Tomasz Mielnik, Kuba Pancewicz.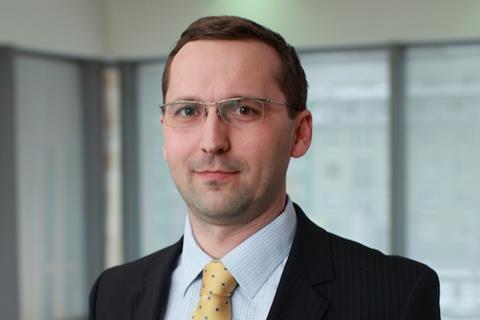 People movement highlights

Company

Executive

Activity

Details

Sources: Deutsche Telekom; T-Mobile; various.

Europe

Deutsche Telekom Global Carrier

Mark
Kemp

Appointment

Deutsche Telekom Global Carrier appointed Mark Kemp Sales Director for Edge Cloud & Content Delivery Network Solutions.

Kemp joins from cloud hosting provider Leaseweb where he held a business development role. Prior to that, he was Sales Director for Europe, Middle East & Africa at Edge Gravity, Ericsson's data processing and connectivity unit.

Magenta Telekom

Danjin
Saletovic

New role

Danjin Saletovic took on a new role at Magenta Telekom as VP of Channel & Process Management, responsible for the Shared Service Centre for both the consumer and enterprise segments, as well as steering of sales and service channels. Saletovic was previously VP of "Own Shops".


Olivia Schauerhuber

New role

Olivia Schauerhuber, SVP of Corporate Strategy & Portfolio Management at Magenta Telekom, changed remit to become SVP of Consumer Marketing & Channel Management.

Makedonski Telekom

Igor Serafimovski

New role

Igor Serafimovski, Solution Sales Manager at Makedonski Telekom, was promoted to Head of Enterprise Digital Solutions Unit at the Macedonian NatCo.

T-Mobile Czech Republic

Frantisek
Mala

Appointment

T‑Mobile Czech Republic (TMCZ) re‑hired former Chief Commercial Officer (CCO) of Consumer Frantisek Mala as Head of Commercial Controlling. Mala held the CCO role at TMCZ between 2013 and 2016 before switching to Telekom Romania to become CCO, Consumer until 2018.

He first joined Slovak Telekom in 2000, and held several senior commercial roles until becoming Marketing Director at TMCZ in 2011. Image: TMCZ.

T-Mobile Poland

Tomasz
Mielnik

Appointment

T-Mobile Poland (TMPL) appointed Tomasz Mielnik Head of Business‑to-Business (B2B) Cloud Products. Mielnik was previously Head of B2B Architecture at rival Orange Poland.

Kuba
Pancewicz

Appointment

TMPL hired Kuba Pancewicz as Director of Devices & Supply Chain Management.

Pancewicz was previously General Manager of Poland at Lenovo-owned consumer device manufacturer Motorola Mobility.