Janice Kapner gets CCO job at TMUS.
Sumesgutner gets CTO Europe job, leaving TDE.
Changes in Croatia with new Directors Runje and Graovac.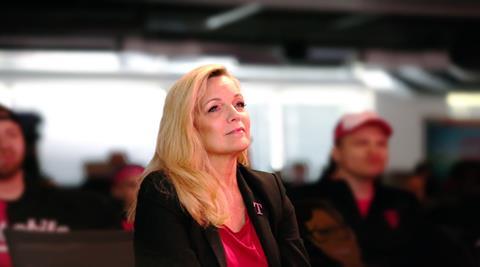 Company
Executive
Activity
Details
Source: DT; various.

Europe

Johannes Kitz

New role

Johannes Kitz, former Head of Asset Development for Poland & Austria at DT Group, was appointed VP of Technology, Europe.

Armin Sumesgutner

New role

Armin Sumesgutner was appointed Chief Technology Officer (CTO) for Europe at DT. He left his role as Senior Vice‑President (SVP) for Services & Platforms at Telekom Deutschland (TDE). Prior to his induction to DT in 2017, he worked at Austrian rival A1 Telekom.

Hrvatski Telekom

Ivan Runje

New role

Ivan Runje was appointed Director, Connectivity, Communication, TV & Entertainment Products at Hrvatski Telekom (HT), moving from his previous position as Director of Business Development & Partnering.

Miljenko Graovac

Appointment

Miljenko Graovac was taken on as Director of Digital at HT. He joins from Croatian bank Raiffeisenbank Hrvatski, where he was Director of Digital Products.

Magenta Telekom

Herbert Schoeberl

Appointment

T‑Mobile Poland Director of Digital Channels Herbert Schoeberl was appointed SVP for Digitalisation at Magenta Telekom. He is a former employee of competitor A1 Telekom.

T‑Mobile Czech Republic

Michal Koláček

Appointment

Michal Koláček left Czech IT and telecoms service provider Casablanca INT to join T‑Mobile Czech Republic as Head of Data & Security Services. At Casablanca he was Director of Business Development.

USA

Janice Kapner

New role

Janice Kapner was handed the Chief Commercial Officer position at T‑Mobile US (TMUS). Formerly Executive VP (EVP) of Communications & Community Engagement, she now leads communications and engagement programmes for the newly merged operator. The position was last filled by now‑EVP and Chief Marketing Officer (CMO) Matt Staneff.