Story of side-deal refuses to go away, but Group maintains previous line that it has no interest in a Chinese-German mobile access trade.
Speculation re-emerges as China and EU near wider accord on investment.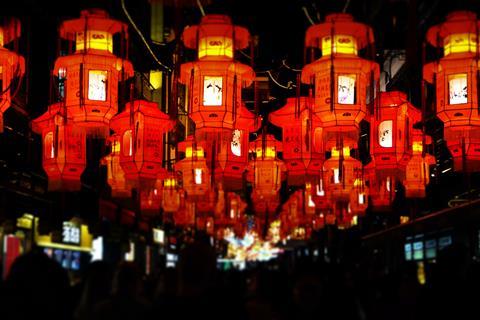 Deutsche Telekom (DT) again rejected reports that it could enter China's mobile market on the back of a deal supposedly concocted by German Chancellor Angela Merkel and China's President Xi Jinping.
WirtschaftsWoche this time suggested that DT could be awarded a licence to gain access to the mobile market in China as part of a deal that would see the German mobile market opened to China Mobile. It was also reported that DT could own infrastructure in China within five years.
"These are false speculations. Telekom, as a mobile operator, has a clear focus on Europe and the USA", was the answer from a DT spokesperson in response to a query from Deutsche Telekomwatch, maintaining the Group's previous line on this topic.
The report noted the existing relationship between DT and China‑based equipment provider Huawei Technologies, without indicating whether Huawei is also set to be given greater access to the German market.
The German weekly business magazine said Merkel and French President Emmanuel Macron held discussions with Xi following a joint meeting on 30 December 2020 with Ursula von der Leyen, President of the European Commission, and Charles Michel, President of the European Council, to mark the conclusion in principle of negotiations on the Comprehensive Agreement on Investment (CAI) between China and the European Union (EU).
WirtschaftsWoche had already reported in September that Merkel wanted to help DT gain access to the mobile market in China as part of a deal that would also keep Germany's 5G market open to Huawei Technologies.
At the time, a DT spokesperson told Deutsche Telekomwatch that "Deutsche Telekom has a clear focus on Europe and the USA. Everything else is nonsense".
Since then, Germany has also finally agreed on the details of a new IT security law that, as expected, will make it more difficult for China‑based vendors such as Huawei to participate in the 5G market.
DT has leaned heavily on Huawei in Germany, with the vendor accounting for more than half of Telekom Deutschland's 5G radio access network (RAN — Deutsche Telekomwatch, #98).
Telekom Deutschland recently signed a 5G RAN contract with Ericsson, although it is understood that the majority of coverage is enabled by Huawei antennas. Underlying the apparent confidence of Timotheus Höttges, Chief Executive of DT, that Huawei was going to be around for some time, Telekom Deutschland signed a new 5G RAN contract with the Chinese supplier in mid‑2020 (Deutsche Telekomwatch, #95).
Höttges has since insisted that the Group is not overly dependent on Huawei (Deutsche Telekomwatch, #97).
DT has some history in China
As previously noted, while DT may continue to assert its disinterest, it does have a limited track record of attempting to enter certain segments of the communications market in China.
DT still has a presence in the country via T‑Systems P.R. China, which provides ICT solutions to Chinese and foreign multinationals. It manages data centres and cloud services in Beijing and Shanghai, and points-of-presence access in Beijing, Shanghai, and Hong Kong.
In previous years, DT also formed separate tie‑ups with China Mobile and China Unicom, another of the country's mobile operators.
In 2015, it established a 50:50 joint venture with China Mobile, called Virtue Intelligent Network, which was described as an "internet of vehicles" (IoV) business in China Mobile's 2014 annual results statement. In 2018, China Mobile set up a new IoV venture, called China Mobile Intelligent Mobility Network (CMIM Network), which apparently integrated resources from Virtue Intelligent Network.
In early‑2017, DT also formed an Internet of Things (IoT) partnership with China Unicom that appeared set to provide IoT clients of T‑Systems with dedicated connectivity (Deutsche Telekomwatch, #70). Not much has been heard of the venture since then.
The European Commission said the CAI will create a better balance in the EU‑China trade relationship and said China has committed to opening up to the EU in a number of key sectors. Notably, in terms of market access for EU businesses, China has made commitments on manufacturing, said to be the most important sector for EU investment in China. "Manufacturing makes up more than half of total EU investment — including 28% for the automotive sector and 22% for basic materials. This includes production of electric cars, chemicals, telecoms equipment and health equipment, among others", the statement said.
Whether or not a China deal might be on the cards at some point in future, DT is currently preoccupied with resolving matters within the existing Group. For example, DT has entered a de‑leveraging phase following the acquisition of US‑based Sprint. At the same time, the Group is focusing on solving some of the issues that are closer to home, as recently illustrated by the agreement to sell its wireline assets in Romania to Orange (Deutsche Telekomwatch, #100). It has also been speculated that DT is now actively preparing for a sale of T‑Mobile Netherlands.

Anne Morris is a freelance journalist, editor and translator. She has been working as a reporter and news analyst for TelcoTitans since 2016.