Germany's Bundeskartellamt signalling caution on future broadband alliances.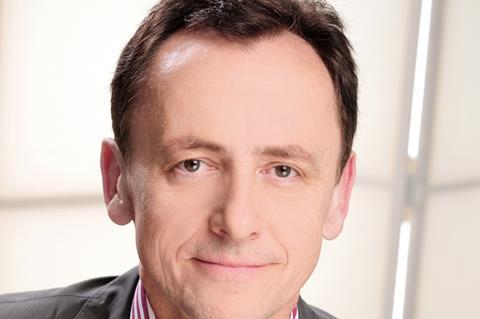 Thomas Eibeck, the former Head of Broadband Partnerships at Telekom Deutschland, is to take on the role of Managing Director at new broadband network provider SachsenGigaBit from January 2021.
SachsenGigaBit is due to start operations from next year, and will bundle together the fibre and telecoms activities of eastern German utilities ENSO Energie Sachsen Ost AG (ENSO) and DREWAG Stadtwerke Dresden GmbH, as well as Saxony-based network operator desaNet Telekommunikation GmbH (desaNet).
ENSO and DREWAG are merging to form SachsenEnergie AG from January, while desaNet is already a 100%-owned subsidiary of ENSO. SachsenGigaBit will therefore operate as the broadband and telecoms subsidiary of SachsenEnergie.
Eibeck is to take over the management of SachsenGigaBit alongside Jens Schaller, the current Managing Director of desaNet. Eibeck originally joined Telekom Deutschland in October 2017 and previously held roles at other providers, including Kabel Deutschland from 2013 to 2015.
Cartel concerns
While at Telekom Deutschland, Eibeck was involved in forging partnerships with alternative network providers. The NatCo has long flagged its intent to form regional tie-ups to reduce the investment burden of fibre-to-the-premise (FTTP) rollout, although traction with prospective partners has appeared hard to come by.
Its most high-profile tie-up so far is the Glasfaser Nordwest joint venture it formed with energy, IT, and telecoms group EWE, which debuted earlier in 2020 after a long regulatory approval process (Deutsche Telekomwatch, #90 and passim).
At the time, Germany's Bundeskartellamt (Federal Cartel Office) backed the joint venture as a means to bring "significant improvements" to infrastructure in the area where it will concentrate (EWE's footprint in Lower Saxony, plus the neighbouring states of Bremen and North Rhine Westphalia).
However, there are indications that the Bundeskartellamt might have become more cautious about approving such fibre collaborations, especially when Germany's large telecoms operators are involved.
For example, the subject of the EWE joint venture was recently raised by analysts during Deutsche Telekom's earnings call for the third quarter of 2020. It was noted that the Bundeskartellamt had recommended to the German government that fibre partnerships, such as the one between Telekom Deutschland and EWE, should be prohibited for future fibre buildouts unless absolutely necessary.
In response, Hannes Wittig, Head of Investor Relations at Deutsche Telekom, said the concessions agreed as part of the joint venture had addressed any concerns. However, he acknowledged that "there are principal concerns with regard to collaborations in fibre, because they might foreclose some competition, which I take pretty much as a holding statement for the agency that… they don't want to write out a blank cheque for this kind of collaboration going forward".
In a November 2020 press release, Andreas Mundt, President of the Bundeskartellamt, revealed some of the issues that are exercising the minds of those at the agency. While noting that cooperation between fibre broadband providers can help speed up the provision of high-speed broadband connectivity, he also said that such partnerships "between large telecommunications companies often have considerable effects on competition".
"Ultimately consumers only benefit from such cooperations if deployment is really accelerated and results in attractive products at reasonable prices. This requires the right framework conditions for cooperation and a competitive environment", Mundt said.

Anne Morris is a freelance journalist, editor and translator. She has been working as a reporter and news analyst for TelcoTitans since 2016.