Deutsche Telekom's long-running search for its next chairman looks set to come to a close before the end of the year, with Deutsche Post CEO Frank Appel rumoured to be leading the pack.
DT CEO Tim Höttges reportedly to be given mandate extension.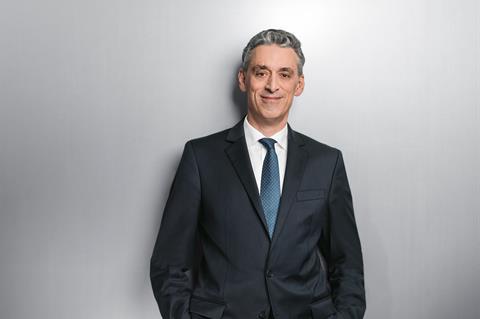 Frank Appel, Chief Executive at Deutsche Post, emerged as the favourite in the race to find Deutsche Telekom's next chairman.
A Handelsblatt report over the weekend set the rumour mill in motion with claims that a preliminary decision will be made at DT's board meeting on 15 December 2021.
It follows widely-circulated claims that DT will name its next chairman before the end of the year. A final decision is expected before the Group's April 2022 Annual General Meeting, when the tenure of incumbent Ulrich Lehner expires.
Appel was Partner at McKinsey & Co before joining Deutsche Post in 2000. He has been CEO since 2008, with a mandate set to end in October next year.
It would mark the second Deutsche Post CEO to be named chair at DT, following Klaus Zumwinkel who held the title between 2003 and 2008.
Neither DT nor Deutsche Post have commented on the matter.
A long time coming
Succession planning started in mid-2019 when incumbent Lehner confirmed that he would not stand for another term. He was first named Chairman in 2008 when Zumwinkel resigned from the post.
His replacement was expected to be named at the Group's last AGM in early-2021, with rumours circulating that former BMW CEO Harald Krüger was being groomed for the position. Krüger, having declined the post, was reportedly replaced by the likes of Carl Zeiss CEO Michael Kaschke, ex-Software AG CEO Karl-Heinz Streibich, and former Daimler Chairman Dieter Zetsche on the shortlist.
Continuity at the top
In the same report, Handelsblatt claimed that DT's CEO Timotheus Höttges will be granted an early extension to his mandate, currently set to conclude at the end of 2023.
Ordinarily, contract negotiations begin a year ahead of expiry, but reports indicate that the board want to keep Höttges in place for the long-term. Since ascending to the top in 2014, Höttges has overseen the successful turnaround of the Group's largest revenue-earner, T-Mobile US, and is now looking to steer the operator to a European revival.

Joseph Purnell is a Staff Reporter for TelcoTitans, contributing telecoms news analysis since 2019 as part of the TelcoTitans Editorial team.