Judit Kübler-Andrási takes over at PPF-owned peer of former employer Magyar Telekom.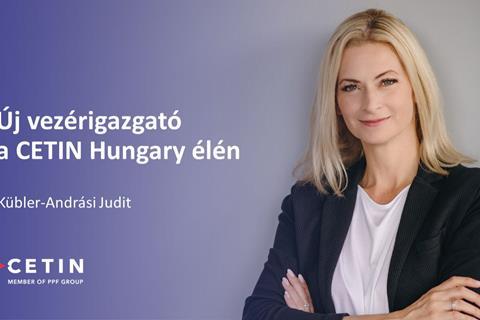 Deutsche Telekom executive Judit Kübler-Andrási is leaving the operator to become Chief Executive of infrastructure player CETIN Hungary.
She is due to take over the role on 1 September, succeeding Tamás Ötvös — who is moving upstairs to become the unit's Chairman as well as retaining his Chief Technology Officer role at parent CETIN Group.
Kübler-Andrási flagged the switch on LinkedIn, writing that she was "looking forward to the next challenges in the telco space".
She has been with DT since 2010, most recently as Acting Head of Strategy at enterprise comms arm Deutsche Telekom Global Business. Her perhaps most high-profile job was as CEO of immmr, the cloud communications venture that DT spun out in 2016, but ended up being wound down in 2018 (Deutsche Telekomwatch, #51 and #75). She had a previous stint at DT-controlled Magyar Telekom between 2003 and 2008.
PPF Group-controlled CETIN has InfraCos in four countries: home market Czech Republic; Bulgaria; Hungary; and Serbia, with the Hungarian business formed in 2020 as a spin off from (also PPF-controlled) Telenor Hungary.