Dennis Nikles appointed new MD at DT IoT.
After building DT's independent IoT business, Avidan exits company "at his own request".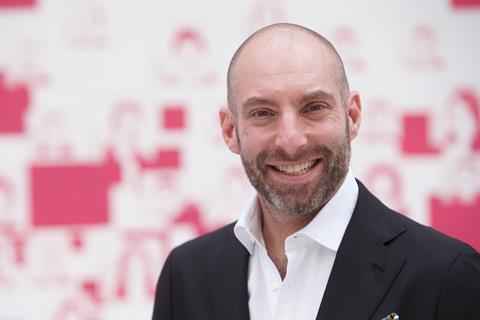 After two years leading Deutsche Telekom's IoT business, Rami Avidan has left the company. He has been replaced by Dennis Nikles, who takes over as Managing Director (MD) of Deutsche Telekom IoT GmbH (DT IoT), effective today.
The German operator said Avidan was "leaving the company at his own request" and did not provide further explanation, but noted that he was responsible for "carving out the IoT business into an independent limited liability company last year". He is now working as an independent consultant.
Avidan joined DT in April 2019 as Senior Vice-President for IoT and became CEO of DT IoT on 1 July 2020, when the business was spun out as a separate legal entity — but remained operationally under the Group's enterprise division T-Systems (Deutsche Telekomwatch, #82 and #92). In October 2020, Deutsche Telekomwatch revealed that DT IoT was set to be moved from T-Systems in 2021 and managed by German NatCo Telekom Deutschland and its new CEO Srini Gopalan (Deutsche Telekomwatch, #99).
Deutsche Telekomwatch interviewed Avidan at the end of last year and noted that he brought an entrepreneurial spirit to his role and seemed to be a corporate outsider given that he lived in Sweden and did not speak German (Deutsche Telekomwatch, #101). In a short time, he set about transforming the business to meet ambitious growth plans.
DT's new IoT leadership
Prior to his appointment as MD of DT IoT, Nikles was responsible for IoT Global Sales and Commercial. He started his DT career in 2005 as a Senior System Engineer at T-Systems and has held various positions in the division, according to his LinkedIn profile.
In his new role, Nikles will focus on "making it easier for companies to access and implement IoT solutions" as the unit aims to make IoT "available to customer faster and more effectively".
In what could be considered a nod to DT's IoT Hub, which was expected to launch commercially in the first quarter of this year, DT said it is working partners to "bring together all the elements of IoT", which includes connectivity, devices, cloud services and data analysis.

Michelle Donegan is an experienced telecoms writer and has been contributing as a reporter and news analyst for TelcoTitans since July 2020.