Procurement alliance rotates CEO.
Orange takes helm from DT.
Felder earns Pyrtek vote of confidence.
BuyIn targeting growth — with digitisation, automation in the crosshairs.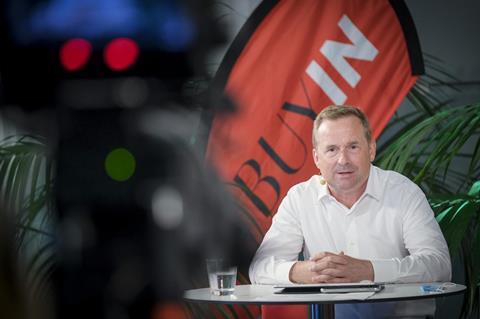 Volker Pyrtek will step down as BuyIn Chief Executive, to be succeeded in October by current Senior Vice‑President of IT Béatrice Felder.
Felder joined BuyIn in 2019, prior to which she was CEO of Orange Applications for Business, the French operator's enterprise unit. There, she was responsible for a €500m budget and 5,000 employees. The new CEO will be significantly newer to BuyIn than her predecessor.
"I am looking forward to taking BuyIn to the next level with a strong focus on digitisation, automation and innovation. We will leverage our scale and expertise to further generate sustainable value for our customers in the telco industry."

— Felder, speaking to TelcoTitans.
Pyrtek was appointed CEO on BuyIn's formation in 2011, and has led the procurement alliance ever since, having been granted two contract extensions by the board. His near-decade of oversight is credited with delivering more than €2bn in savings for the alliance. Pyrtek sees Felder now taking BuyIn to "the next level".
"There is more to come. BuyIn is in very good hands with Béatrice."

— Pyrtek.
Pyrtek has not yet confirmed his next step. Prior to BuyIn, he was Chief Procurement Officer at Deutsche Telekom (DT).
BuyIn is the product of a joint venture between DT and France Télécom (Orange), staffed almost entirely by procurement leads drawn or seconded from its parents. Its upper ranks are undergoing somewhat of a refresh, with Michael Rubas installed as Managing Director in July 2020, filling a newly‑formed role with an expansive remit encompassing Chief Financial and HR Officer, and General Secretary.
BuyIn works with DT and Orange entities across Europe and Africa. Recent expansion has extended the footprint, with Bell Canada, NOS (Portugal), and Proximus (Belgium) tie‑ins trumpeted by the outgoing CEO. The alliance's business‑to‑business reach stretches further, encompassing the extensive international footprints of Orange Business and T­‑Systems, the respective parents' enterprise units. In 2018, Orange indicated that BuyIn was managing more than €25bn in annual spend across its founders. For comparison, DT reported €37.9bn of goods and services purchased in 2017.
BuyIn's board is populated with heavy-hitters from its parents: DT's Christian Illek (CFO), Walter Goldenits (CTO, Germany), and Michael Wilkens (SVP, Group Controlling); and Orange's Ramon Fernandez (BuyIn Chair, as well as Orange Deputy-CEO, Group CFO and Strategy Officer), Michael Trabbia (SVP, Corporate Affairs), and Jean‑Michel Thibaud (Deputy-CFO).

Joseph Purnell is a Staff Reporter for TelcoTitans, contributing telecoms news analysis since 2019 as part of the TelcoTitans Editorial team.