Purchasing JV indicates it is widening strategic sourcing scope in North American vendor ecosystem.
Comments come with DT seeking to build closer strategic links with its American growth engine.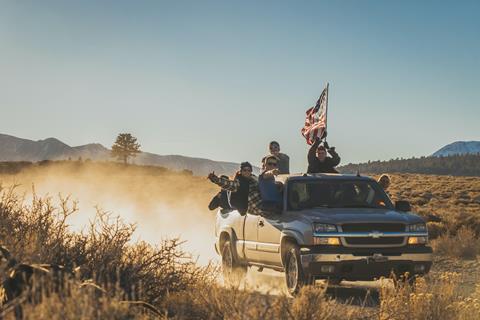 Béatrice Felder, Chief Executive of BuyIn, Deutsche Telekom's strategic sourcing joint venture with Orange, talked up how its alliance with Bell Canada is enabling it to deepen exploration of North America's technology ecosystem.
Felder, speaking at BT Sourced's recent Dare to Discover conference, indicated that the Paris- and Bonn-based JV has a "chance to have a view on the North American market", following the Bell tie-up in early-2020 (Deutsche Telekomwatch, #91).
She indicated the partnership is bringing benefits to Deutsche Telekom, and its American businesses — highlighting that "Deutsche Telekom is now really present also in North America with T‑Mobile US".
Felder stopped short, however, of saying that BuyIn is now collaborating directly on procurement with T‑Mobile — which accounts for more than half of DT's total capex, but has thus far remained off the alliance's map of partners.
Since T‑Mobile's 2020 Sprint takeover, DT has hinted at plans to build closer strategic ties with the US NatCo — which remains at something of arms‑length from Bonn in terms of decision making, despite growing into the Group's main powerhouse over the past decade. BuyIn, for example, has yet to flag any work with T-Mobile on sourcing or negotiating with tech suppliers.
Founded by DT and Orange back in 2011, BuyIn has long been seeking to attract more external operators to its procurement alliance, beyond its two parents, to create more heft in supplier negotiations and broaden its ecosystem.
It now says it has "45+" individual businesses within its grouping, including DT and Orange's large national operating company families, as well as three third‑party members: Bell; NOS (Portugal); and most recent add Proximus (Belgium).
The JV claims to manage €20bn (£16.9bn) spend for its members across devices, digital home and network technology, IT, and service platforms.
Correction: the original version of this article stated that BuyIn was seeking to create links with T-Mobile on procurement. The JV has clarified that this is not correct.