Long search for willing partners finally yields some results.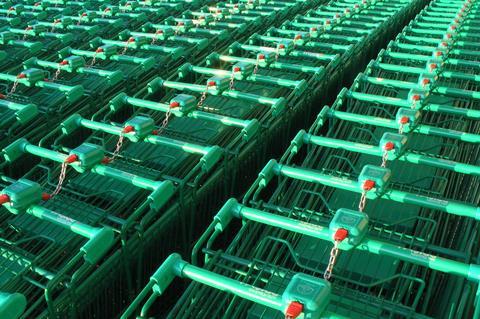 BuyIn, Deutsche Telekom's (DT) procurement joint venture (JV) with Orange, is understood to have tied with Bell Canada and Portuguese operator NOS as part of long-running attempts to rope in new partners.
The two operators have become Alliance Members at BuyIn, alongside DT, Orange, and various subsidiaries and associates of the two parent groups, including respective consultancies Detecon and Sofrecom. Supporting the Bell tie-up is the recent establishment BuyIn's first North American office, located within the operator's campus in Montreal.
The two additions bring various strategic and financial possibilities to BuyIn. On financial brute force, Bell and NOS represent a fairly significant add-on to BuyIn's heft — i.e. brought together, a rough 16% increase on the collective capital expenditure of DT and Orange, based on figures for the year to 31 December 2018, with Bell the much larger of the two newbies.
Another angle is that Bell competitor Rogers Communications is a member of DT arch-rival Vodafone's Partner Markets federation, which focuses on bringing cross-operator scale benefits to procurement, as well as enterprise services, roaming, and service and technology development. NOS competes with Vodafone Portugal.
Both NOS and Bell also have strong links and legacies in entertainment and sports media — an area BuyIn is thought to be keen to expand into, to help Orange and DT pursue TV ambitions while retaining some control on broadcasting rights outlay (Deutsche Telekomwatch, #77). NOS' convoluted corporate history traces back to the 2007 spin-off of Portugal Telecom's cable and satellite operator PT Multimédia. Within its parent conglomerate BCE, Bell sits alongside content creation business Bell Media and various interests in Canadian sports teams.
BuyIn 2.0
BuyIn, formed back in 2011, has for several years been highlighting eagerness to form further operator partnerships and take its business into a "new dimension", but no new tie‑ups have emerged until now (Deutsche Telekomwatch, #41 and #61). DT minority investment BT Group and Scandinavian players Telenor Group and Telia Company were previously mooted as possible new buddies.
There have been suggestions concerns over potential regulatory exposure could have been playing a part in new prospects' reluctance to jump into bed with DT and Orange. In 2018, the JV employed KPMG to carry out an audit of its internal processes in a bid to assure prospective new allies of antitrust law compliance within its organisation (Deutsche Telekomwatch, #4, #75, and #77).
Operating across Belgium, France, and Germany (as well as Canada, now), BuyIn is a 50:50 JV between DT and Orange. DT manages its involvement in the JV centrally. Former Group Chief Procurement Officer Volker Pyrtek has led BuyIn since its inception, while DT Chief Financial Officer Christian Illek, Telekom Deutschland Chief Technology Officer Walter Goldenits, and Head of Group Controlling Michael Wilkens represent the Group on its Board of Directors. Areas where the JV is said to have at least part-melded procurement include cloud computing infrastructure, mobile and wireline network equipment, service platforms, and terminals. In 2018, Orange indicated BuyIn was managing more than €25bn in annual spend across both parents. For comparison, DT reported €37.9bn of goods and services purchased during the year to 31 December 2017.