Connected-home angle to TMPL's fibre broadband expansion drive.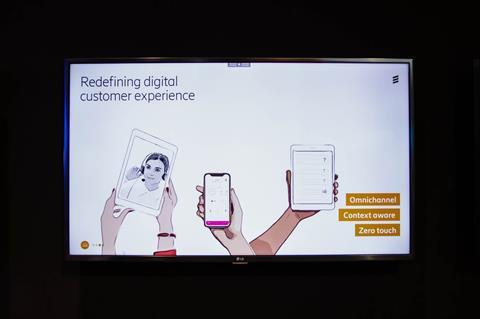 German device management player Axiros flagged it is supporting T-Mobile Poland (TMPL) on its fledgling expansion into wireline broadband and converged services.
TMPL is said to be using Axiros' Open Device Management (ODM) solution for configuration and management of broadband devices and services, with the aim of improving customer experience and lowering operating expenses. As well as remote provisioning and self-care, the solution is said to enable "proactive issue management, so that customer services can react before service quality is impacted".
Axiros said it was supporting the engagement with "local consulting and service operations in Warsaw".
Home advantage
Mobile-centred TMPL launched fibre broadband services in June 2019, using a wholesale agreement with incumbent rival Orange Poland (Deutsche Telekomwatch, #85).
Beyond broadband, the NatCo has mooted plans around connected-home services – an area the Axiros relationship is likely to come into play. The ODM software is already used by Deutsche Telekom as a remote management enabler for smart-home platform QIVICON, which sits behind Telekom Deutschland's Magenta SmartHome offering.
TMPL has not yet indicated it is planning to rollout TV devices, instead relying on a partnership with over-the-top player Netflix.
Convergence crux coming for TMPL
Much appears to be riding on the success of TMPL's push into broadband services, with the NatCo continuing to struggle for growth in its current format (but not having been freed by DT for a transformative M&A move). Its revenue and core earnings contracted in the first half of the current fiscal year, and the NatCo indicated in August 2019 that it was embarking on a fresh wave of business improvement initiatives – including job cuts – in a bid to regain form (Deutsche Telekomwatch, #86 and passim).
Competitively, TMPL has yet to obviously fulfill its mandate as a so-called Converged Challenger NatCo within DT's Europe segment – but will hope the push into fibre-based services can change this.
According to data from Poland's Urząd Komunikacji Elektronicznej (Office of Electronic Communications/UKE), TMPL served only 7.9% of the country's internet access users at 31 December 2018 – marooning it among several single-digit players that have been unable, thus far, to mount a serious challenge to Orange. It remains fourth in the mobile market with an 18.6%-share of users, behind Orange, P4, and Polkomtel. Nonetheless, the NatCo has ample room to boost go-to-market through convergence, with only 1.8% of its customer base reported to be signed up to 'bundled'' services (offering a combination of mobile or wireline telephony, internet access, and/or TV).
Operator

Market share

(users/subscribers — top players only)

Source: UKE.

Internet

Mobile

Fixed-line telephony

Orange

29.6%

27%

51.8%

Polkomtel

8.1%

20.8%

–

TMPL

7.9%

18.6%

3.2%

UPC Polska

7.5%

–

16.4%

P4

6.2%

28.8%

–

Aero 2

4.6%

–

–

Cyfrowy Polsat

4.1%

–

–

Netia

4%

–

9.7%

Vectra

3.9%

–

3.3%

Multimedia Polska

3.1%

–

4.2%

Inea

1.4%

–

–