Assurant recruits 2,000 technicians and managers to lead same-day repairs service at T-Mobile stores.
Contract comes with substantial investment requirements, but upsides anticipated in the coming year.
Sprint migration also completed.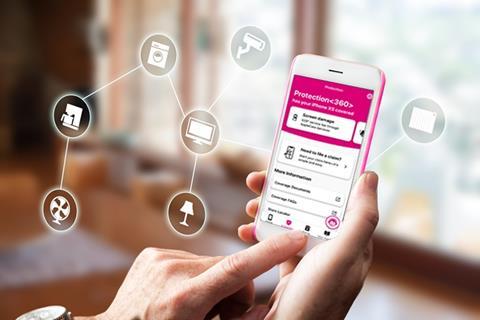 Insurance service provider Assurant talked up the value of its recently extended deal with T-Mobile US, despite an expected squeeze on profitability.
Speaking during Assurant's results for the year to 31 December 2021 (FY21), Chief Executive Keith Demmings reiterated claims that the sizable investment required and resultant tightened margins were outweighed by the benefits of taking on the giant in-store repair services contract.
Signed in 2021, in a follow-up to the operator's Sprint takeover, the deal saw T-Mobile choose Assurant to deploy a fleet of technicians in 500 of its brick-and-mortar stores to provide same-day device repair services (Deutsche Telekomwatch, #82, #97, and #109). At the time, Demmings sought to assure stakeholders that the deal had enough scale to offset the "lower per-unit economics" and initial financial outlay.
In his FY21 update, Demmings said Assurant had hired 2,000 additional employees to support the rollout, and had completed the process of recruitment, training, and onboarding in just "four or five months".
Demmings also used the results call to confirm the integration of approximately ten million former Sprint subscribers to T-Mobile's Assurant-backed device protection service.
Further upsides expected, as are costs
Analyst on the call again raised concerns about the initial investments required to fulfil the terms of such a contract.
Chief Financial Officer Richard Dziadzio conceded that expenditure on technician recruitment and sourcing stock to fulfil the T-Mobile contract was expected to impact earnings throughout FY22, but that it was the deal's scale that made it worthwhile.
Assurant's Connected Living segment, under which the T-Mobile relationship sits, is expected to drive growth "even as we make strategic investments" in the coming FY, Demmings noted.
Connected Living posted a 5% drop in adjusted EBITDA in FY21, and a 3.1% fall in operating income, but reported a 21% uptick (+$9m/£6.6m/€7.9m) in revenue — "more than offsetting the implementation costs", according to Demmings.
He added that there are potential upsides to the deal beyond T-Mobile. It is not an exclusive partnership, and Assurant "expects to see more appetite" for similar services among other customers in the US.
Elsewhere, Assurant has longstanding ties with a number of major telco operators. Deutsche Telekom peer Telefónica is among them, having signed an extended collaborative agreement in late-2021 to launch a device trade-in programme underpinned by Assurant's proprietary platform.

Joseph Purnell is a Staff Reporter for TelcoTitans, contributing telecoms news analysis since 2019 as part of the TelcoTitans Editorial team.