DT‑backed IoT platform provider 1NCE "intensifies" AWS relationship to launch an IoT core network.
Partnership extends to development of new platform features, utilising AWS infrastructure.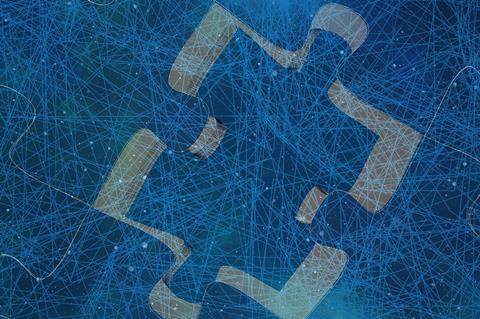 IoT platform provider and minority owned Deutsche Telekom interest 1NCE rolled out a "global" IoT core network, supported by an expanded partnership with Amazon Web Services.
The pair, which first flagged a tie‑up alongside Deutsche Telekom in mid‑2021 (Deutsche Telekomwatch, #106), will also collaborate on the development of Next Level IoT Software, a solution that aims to enable faster IoT deployments by leveraging AWS infrastructure.
The latest partnership was described by 1NCE Chief Technology Officer Younes Allaki as an "intensified agreement", which will utilise the AWS network and "know‑how" to expand the reach of the 1NCE IoT platform.
Allaki added that the deal will support "low cost" future development of the IoT platform provider's services, a "prerequisite to implement new features" into existing products, he said. He underlined energy management, localisation services, and protocol conversion as some of the features the AWS agreement will enable.
1NCE in brief
1NCE is "powered by" Deutsche Telekom thanks to the pair's strategic partnership, granting it access to the operator's network infrastructure, roaming partner network, and telecoms industry "expertise". Deutsche Telekom and 1NCE then signed a deal with Amazon Web Services last year to deliver "seamless IoT" — pre‑activated SIM cards and device authentication bundling AWS cloud services, Deutsche Telekom's connectivity, and 1NCE's IoT platform (Deutsche Telekomwatch, #106). Bruno Jacobfeuerborn, Chief Executive at DT tower unit Deutsche Funkturm, chairs the 1NCE Supervisory Board, on which Deutsche Telekom IoT Managing Director Denis Nikles and Telekom Deutschland's enterprise MD Hagen Rickmann also sit.
Source: 1NCE.
Founded
2017

Team

>120 employees

Offices

Eight in Europe and a ninth in Hong Kong. Headquartered in Cologne, Germany.

Customer base

1NCE claims 7,000 customers in six continents, with more than ten million SIM card connections managed through its network.

Management

· CEO: Alexander Sator (founder)
· Technology: Younes Allaki (former VP, IoT Service Development at DT)
· Operations: Ivo Rook (former SVP, IoT at T‑Mobile)
· Sales: Roman Tietze (former MD at value‑added service provider Zed)


Joseph Purnell is a Staff Reporter for TelcoTitans, contributing telecoms news analysis since 2019 as part of the TelcoTitans Editorial team.