Former T-Mobile and Vodafone IoT lead Ivo Rook takes Chief Operating Officer title at Deutsche Telekom investment 1NCE.
IoT platform provider and DT strategic partner 1NCE targets "global" expansion, leveraging Rook's broad industry experience.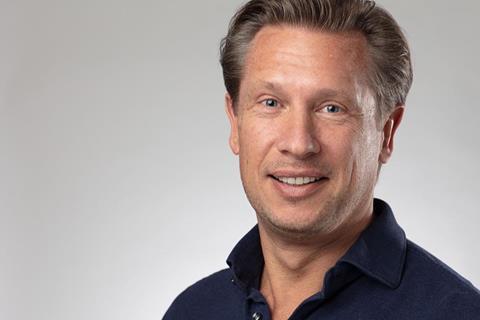 Deutsche Telekom's minority-owned IoT platform provider 1NCE brought in the big guns with the appointment of Chief Operating Officer and "recognised IoT pioneer" Ivo Rook.
The former T-Mobile US Senior Vice-President of IoT replaced 1NCE co-founder Kim Juchem, who left in mid-2021 when named Director of Wholesale at connectivity and software provider Truphone (Deutsche Telekomwatch, #106).
Rook will steer efforts to strengthen 1NCE's presence in Asia and drive growth in the US. The two markets were highlighted as core to the platform provider's "global expansion" goals, which will be supported by the $50m (£37m/€44m) funding raised in a Series B investment round earlier this year.
DT and SoftBank were among the contributors to the pot, and 1NCE noted that Rook played a role in the "investment side". DT's contribution added to its existing investment in the company, having first bought in via its Telekom Innovation Pool fund after forming a commercial partnership in 2018 (Deutsche Telekomwatch, #71 and passim).
No Rookie
For Rook, it marks a return to the DT fold, albeit tangentially via the Group's 25% stake in 1NCE. He was Executive VP for Network Outsourcing at T-Systems in the early-2000s, and rejoined the Group via T-Mobile US's acquisition of Sprint in 2020, where he was SoftBank Liaison Officer alongside his SVP, IoT role.
Described by 1NCE as a "thought leader" in IoT, he is also well-versed in European telecoms. Rook spent time in account management at BT Global, KPN, and Vodafone Global Enterprise, before being named CEO at Vodafone IoT between 2016 and 2017. He remains a Board Member at IoT module and devices manufacturer Global Telecom, and is an Independent Advisor at artificial intelligence and IoT investment fund I Squared Capital.
1NCE in brief
1NCE is "powered by" DT thanks to the pair's strategic partnership, granting it access to the operator's network infrastructure, roaming partner network, and telecoms industry "expertise". DT and 1NCE then signed a deal with Amazon Web Services this year to deliver "seamless IoT" — pre-activated SIM cards and device authentication bundling AWS cloud services, DT's connectivity, and 1NCE's IoT platform (Deutsche Telekomwatch, #106). Bruno Jacobfeuerborn, CEO at DT tower unit Deutsche Funkturm, chairs the 1NCE Supervisory Board, on which DT IoT Managing Director Denis Nikles and Telekom Deutschland's enterprise MD Hagen Rickmann also sit.
Source: 1NCE.
Founded
2017

Team

>120 employees

Offices

Eight in Europe and a ninth in Hong Kong. Headquartered in Cologne, Germany.

Customer base

1NCE claims 7,000 customers in six continents, with more than ten million SIM card connections managed through its network.

Management

CEO: Alexander Sator (founder)
Technology: Younes Allaki (former VP, IoT Service Development at DT)
Operations: Ivo Rook (former SVP, IoT at T-Mobile)
Sales: Roman Tietze (former MD at value-added service provider Zed)

Joseph Purnell is a Staff Reporter for TelcoTitans, contributing telecoms news analysis since 2019 as part of the TelcoTitans Editorial team.