All Virgin Media subscribers expected to leave BT network by early‑2022.
BT highlights "healthy pipeline" of new MVNO business opportunities.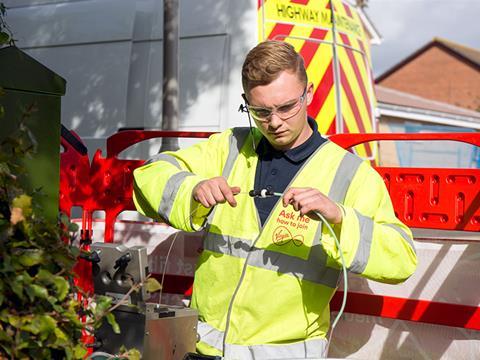 Virgin Media's launch of 5G services in the UK provides a tangible sign that the cable operator's wholesale agreement with EE is coming to an end in 2021.
Virgin Media confirmed in late‑2019 that it had signed a five‑year mobile virtual network operator (MVNO) agreement with Vodafone UK, thereby ending its wholesale agreement to use the EE network (BTwatch, #308).
The current MVNO deal, set to end in late‑2021, is managed by BT Enterprise and was signed in the early days of BT's ownership of EE (BTwatch, #283). The contract switch will see the transfer of 3.3 million Virgin Mobile customers onto Vodafone's network over the course of 2021–22.
However, Virgin Media has made a head start by announcing in January 2021 that it was offering 5G services in 100 towns and cities on Vodafone UK's network. Hailing the launch as a "major milestone" in its MVNO partnership with Vodafone, the cable operator is entering an already competitive 5G market, with promised speeds of up to 176.62Mbps at no additional charge compared to 4G services.
Virgin Media customers with 5G plans and smartphones will be moved immediately onto the Vodafone UK network, while 4G customers will remain on the EE network until late‑2021. Virgin Media said it anticipates that all of its mobile customers will have transitioned to Vodafone UK's network by early‑2022.
Booming business?
It has been suggested that a BT reluctance to do a deal on 5G for 2022 onwards may have been a deciding factor in the switch. Mike Fries, Chief Executive of US‑headquartered Liberty Global — Virgin Media's parent company — acknowledged in September 2019 that the agreement with BT did not cover 5G, which he described as a problem "for three‑to‑five years down the line".
BT said merely that it had been unable to reach agreement on commercial terms to extend its MVNO agreement with Virgin Media. Virgin Media remains a "valued customer as we continue to work with them across a full spectrum of mobile services and BT wholesale services, as well as supplying BT Sport", a spokesperson said.
Despite the loss of Virgin Media from 2022, BT said its MVNO business is continuing to grow, describing BT Wholesale as currently the UK's "biggest MVNO provider".
According to the spokesperson, BT Wholesale's MVNO business supports in excess of 30 brands with more than five million mobile customers.
In the past six months, BT Wholesale has re‑signed deals with NTT Group-controlled mobile virtual network enabler Transatel (BTwatch, #319), Telecom Plus-owned multiservice provider Utility Warehouse, and, most recently, China Mobile International (CMI). CMI signed its first deal with BT and EE in 2017 and launched the CMLink service for the Chinese community in the UK.
"We also have a healthy pipeline of new business opportunities and are focused on converting these into new contract wins", the spokesperson added.
Shape of things to come?
While Vodafone has an access deal with Virgin Media tied up for now, the cableco's mobile base is likely to eventually land on the O2 UK network, should the proposed joint venture with Telefónica be cleared by competition authorities. And there are likely to be more opportunities for the Virgin Media/O2 JV to cause disruption in the wholesale market if clearance is secured.
Speaking at the cable giant's 2020 results presentation, Mike Fries, Chief Executive of Liberty Global, hinted at the potential for a bold expansion of the existing fixed network footprint of Virgin Media in the UK and Fries sketched out how talks with Telefónica could proceed post‑clearance. He suggested it could entail an acceleration of the build, a broader footprint, and an invitation to new financial partners to grow at pace. The expansion could see the JV challenge BT over a wider area on backhaul services, particularly in relation to support for 5G deployments.
The Virgin Media–O2 venture could also be looking to expand its commercial relationship with Sky, putting additional competitive pressure on the BT Group through support for the satellite company as a convergence player.